The Bank of England's tone has changed in recent weeks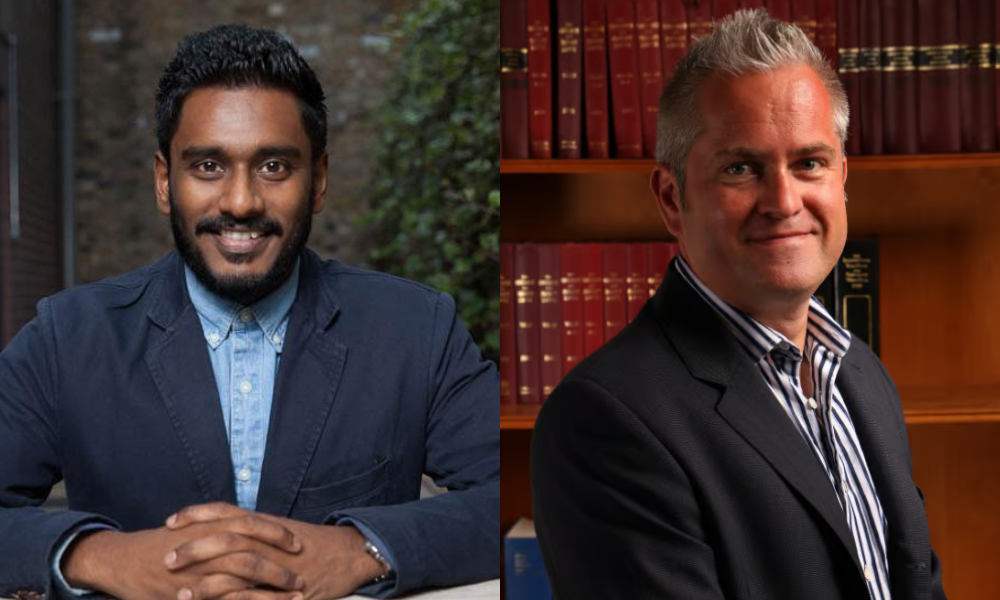 Despite recent Bank of England base rate rises, we have seen mortgage and equity release rates fall over the past few months.
The fact that many lenders are offering five-year fixed rate products cheaper than two-year deals, shows where lenders think rates are headed. Indeed, the Bank of England's tone has changed in recent weeks, and many experts now believe that we are either at the top, or very near the top, when it comes to inflation and the base rate.
Interest rates – why are they falling?
Pradeep Raman (pictured left), director of digital at finova, said, in general, lenders expect the base rate to drop in the medium term, which means their borrowing costs will decrease over the same period.
"Therefore, since many mortgage borrowers agree to a fixed rate, typically two- or five years, lenders can price their products on the average expected base rate over the full product term rather than what it is today," he said.
Mortgage rates are linked to swap rates as well as the base rate, Raman noted – and swap rates have been trending downwards. As a result, many lenders have been pricing their products accordingly.
Another reason that lenders are cutting rates, Raman said, is due to the intense competition in the mortgage market. For lenders operating in the crowded market, he said many may have few other options than to drop rates to maintain lending and customer volumes.
"Furthermore, mortgages can be seen as a core product around which lenders can sell other products," Raman said.
He added that this means some lenders might be pricing mortgages below market value to stimulate sales in other areas, also known as a 'loss leader'.
Interest rates – impact on customers
Raman said falling rates will bring much needed respite for borrowers who have been struggling with rising monthly mortgage payments paired with the ongoing cost-of-living crisis.
He believes that declining rates may also trigger a boost in the first-time buyer market as higher loan-to-value (LTV) products become more affordable.
"This is particularly important following the winding down of the Help to Buy scheme, which officially ends on March, 31 this year," Raman said.
He added that 2023 has also brought with it a more favourable environment for mortgage approvals, which declined every month between September and December 2022, according to data from the Bank of England.
"This stability has brought a wave of new buyers to the market and propped up demand, which has limited the price crash that was predicted for this year," Raman said.
Interest rates – market outlook
"The reality is that mortgage rates are entirely dependent on inflation and global macroeconomic factors, which are very difficult to predict," Raman said.
He said that lenders have weathered a range of challenges in recent months, and as the dust clears after the mini budget, he believes it is promising that we are beginning to see a return of competitively priced products.
Dominik Lipnicki (pictured right), director of Your Mortgage Decisions, also said the market has stabilised, allowing some borrowers to choose the security of longer term fixed rates at affordable prices, historically speaking.
Lipnicki said few experts are predicting a return to sub-1% fixed rates, but he added some borrowers are still attracted to shorter term fixed deals in the expectation that rates will be lower in two years' time.
"There is no right or wrong answer here, and advice should be provided based on what the borrower thinks will happen in the future," he said.
We live in uncertain times, and Lipnicki believes the last few years have shown us just how quickly things can change.
Without a doubt, for many borrowers, the cost-of-living crisis is really biting, and while inflation is now not predicted to be as high as previously feared, he said many borrowers are in a far worse financial position.
"This has and will continue to hit mortgage affordability and while the worse may well be behind us, the next few years will still be a challenge in our market," Lipnicki said.
Why do you believe interest rates are falling? Let us know in the comment section below.