Government plans to build 180,000 affordable homes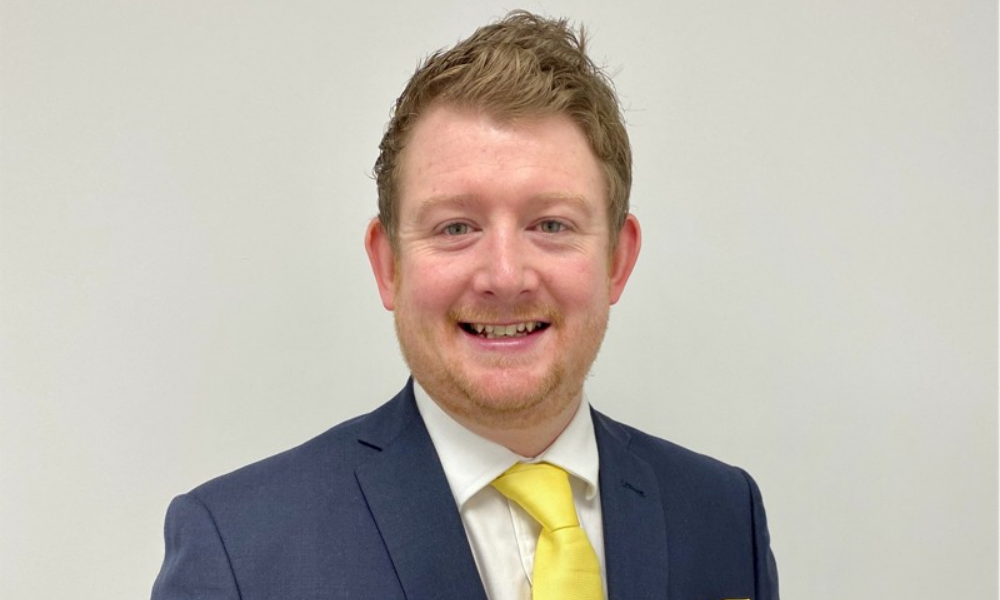 The Levelling Up White Paper recently issued by the government put forward plans for more and better housing, according to John Doughty (pictured), financial services director of Just Mortgages New Build Division – and also highlighted the importance of shared ownership.
The white paper included the regeneration of 20 towns and cities by making use of brownfield land for housing and to build the infrastructure needed to service communities. The government also said that it aims for the number of non-decent rented homes to fall by 50% by 2030, with the biggest improvements being seen in the lowest performing areas.
Read more: Gov't unveils 12-point 'levelling up' plan
This white paper follows on from the Affordable Housing Programme in which the government is investing £11.5 billion between 2021 and 2026 to build up to 180,000 new affordable homes. The finance is due to be split 50/50 between social rented housing and home ownership, most of which is set to be shared ownership.
"The phenomenal growth in house prices and the vast regional differences across the country has put homeownership out of the reach of many first-time buyers," said Doughty.
The Levelling Up White Paper stated that house prices in England and Wales are now almost 7.7 times higher than incomes, up from 3.6 in 1997. In addition, consumer price inflation, a measure of the household cost of living, rose to 6.2% in the year to February, up from 5.5% at the start of the year, representing a 30-year high, according to the Office for National Statistics (ONS).
Shared ownership as a solution
Doughty pointed to the use of shared ownership, which he noted is a more affordable option than full homeownership and will require the buyer to only fork out a 5% deposit of the share of the property they are buying.
"Over the past year, our new build division has seen a notable rise in interest in shared ownership all over the country. One of the reasons for this is the changes that were made to the Help to Buy scheme," he added.
He went on to say that the appeal of Help to Buy is still there for some but there are now restrictions making more buyers ineligible to meet the criteria. For example, Help to Buy is now only available to first-time buyers and the introduction of regional house price caps means some new build properties are too expensive to qualify for the scheme.
"With only a year of the Help to Buy scheme left to run, we are seeing fewer people opting for this and instead there is a growing interest in shared ownership," Doughty added.
Read more: Just Mortgages to hold event on shared ownership
Although shared ownership has been around since the early 1980s, these homes make up less than 1% of the housing tenure mix in England with around 202,000 households.
"However, supply is now increasing as more new shared ownership homes are being built," said Doughty.
Government figures show that around 4,080 units were completed in 2015/16, rising to a high of 18,220 in 2019/20. Between 2015 and 2021, 76,500 new shared ownership homes were delivered. The government's five-year Affordable Housing Programme could bring forward up to 90,000 shared ownership properties by 2026.
Demand for shared ownership has typically been higher in London and the South East where affordability is more stretched - but that has been changing, according to Doughty. Research by Leeds Building Society showed that over the past three years, three out of five shared ownership purchases were in UK regions outside London and the South East.
"Shared ownership is not for everybody, but if home buyers qualify it is a great way for first-time buyers to start their home ownership journey," he added.
Doughty went on to say that he is confident shared ownership is going to become more popular and that housing associations are stepping up to the mark to get more of these homes built.
"This is why we are hosting the Just Mortgages New Build and Affordable Housing Event. The event is all about new build shared ownership where lenders, housing associations and developers can get together," Doughty said.
"As well as an exhibition, there will be seminars and panel sessions featuring key lenders within the shared ownership space," he concluded.