Is the rapid pace of growth finally slowing down?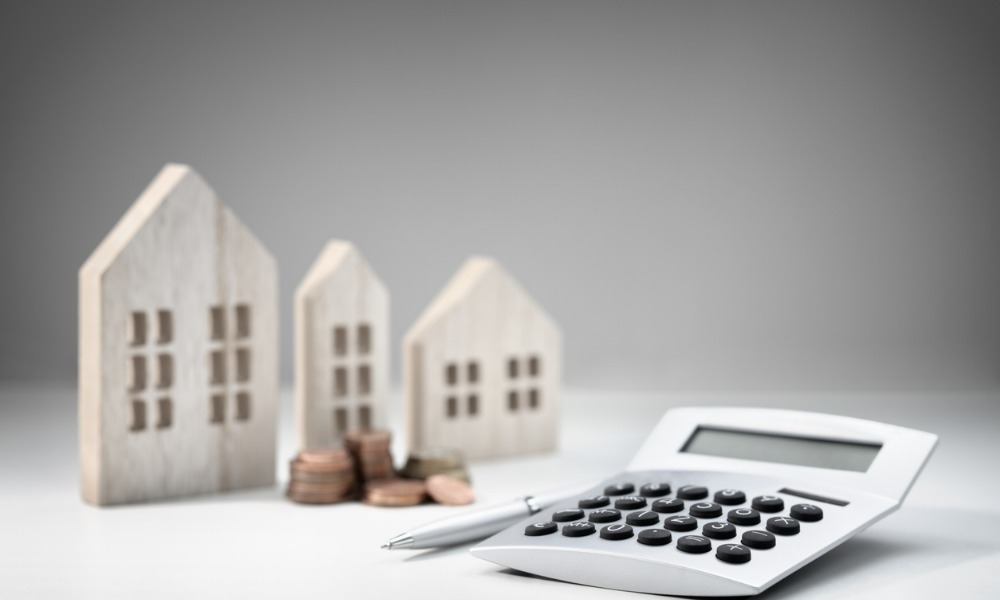 While house prices hit another high for the fifth consecutive month, there was a noticeable slowdown in the pace of price growth, the latest Rightmove House Price Index has revealed.
The average price of property coming to the market rose to £368,614, albeit only up by a modest 0.3% in the month, equivalent to £1,113 more compared to the average price of the previous month.
Prices were up 9.7% year on year, down from the 10.2% annual increase recorded in May. The 0.3% monthly growth is the smallest since January.
"The exceptional pace of the market is easing a little, as demand gradually softens and price rises begin to slow, which is very much to be expected given the many record-breaking numbers over the past two years," Tim Bannister, director of property science at Rightmove, said.
"When we look at the number of buyers contacting estate agents compared to 2019 or the pre-pandemic five-year average, demand is still very high compared to what was once considered normal."
Read more: What's fuelling house price growth?
Rightmove noted that affordability constraints, a better balance between supply and demand, and usual seasonal price drops will contribute to further slowing of price growth in the coming months, with annual growth on track to be at 5% by the end of the year.
"Entering the second half of the year, we anticipate some further slowdown in the pace of price rises, particularly given the worsening affordability challenges that people are facing. We expect this to bring the annual rate of price growth down from the current 9.7% towards the 5% increase that Rightmove predicted at the beginning of the year," Bannister said.
Tomer Aboody, director of property lender MT Finance, said that with the housing market looking slightly more subdued compared with previous months, we may finally be seeing the anticipated slowdown in price growth.
"Several factors, such as the rising cost-of-living and interest rates, are behind this. The turning tide is providing an impetus for sellers who are keen to take advantage of potentially the final few months of the flurry, and sell at a record price," Aboody added.
For James Forrester, managing director of Barrows and Forrester, there is nothing seasonal about the current slowdown in property market activity, adding that a fifth consecutive base rate increase will now cause buyers to tread with even greater caution when entering the market.
"However, it's fair to say that the UK property market remains in good health at present. Having accelerated at alarming speeds during the pandemic, the current slowdown is more a case of observing the speed limit and returning to normality, rather than grinding to a complete halt," Forrester said.
Buyer demand for each available property was down by 8% in May compared to April, but was still 6% higher than last year, and more than double (+113%) the pre-pandemic five-year May average.
Read more: Buyer demand falls amid cost-of-living crisis – RICS.
"Although sellers are yet to adjust their price expectations in line with this declining demand, it's only a matter of time - expect buyer demand to slowly reduce over the course of the year, thus dampening the extraordinary rates of house price growth seen in recent times," Geoff Garrett, director of Henry Dannell, commented.
Meanwhile, there are signs of more fresh choice for buyers, with the number of properties coming on to the market for sale up by 7% compared to this time last year, but still below 2019 levels. However, Marc von Grundherr, director of Benham and Reeves, believes that "a marginal uplift in stock availability will do little to address the heavily skewed demand-supply balance of the UK property market."
"We can expect to see buyers continue to fight tooth and nail to secure a property in current market conditions," he said.
Rightmove also revealed that more than 500,000 homes are currently sold subject to contract, which is 44% higher than in 2019.
"Existing homeowners looking to buy again will still need to put themselves in the best possible position to secure their next home in this strong market by making sure they find a buyer for their current property before looking for their next home," Bannister said.
He advised buyers that they need to act now if they hope to complete the process as quickly as possible and enjoy Christmas in a new home this year.
"Though December may feel far away, the data shows the current conveyancing logjam means it is taking an average of 50 days longer to complete a purchase after agreeing a sale than it did in 2019. It's therefore important to act now and get in touch with a local estate agent to give yourself the best possible chance of being in your new home for Christmas," he said.