The latest UK Residential Survey by RICS continues to point to rising activity across the market even though the pace of growth slowed in December 2020.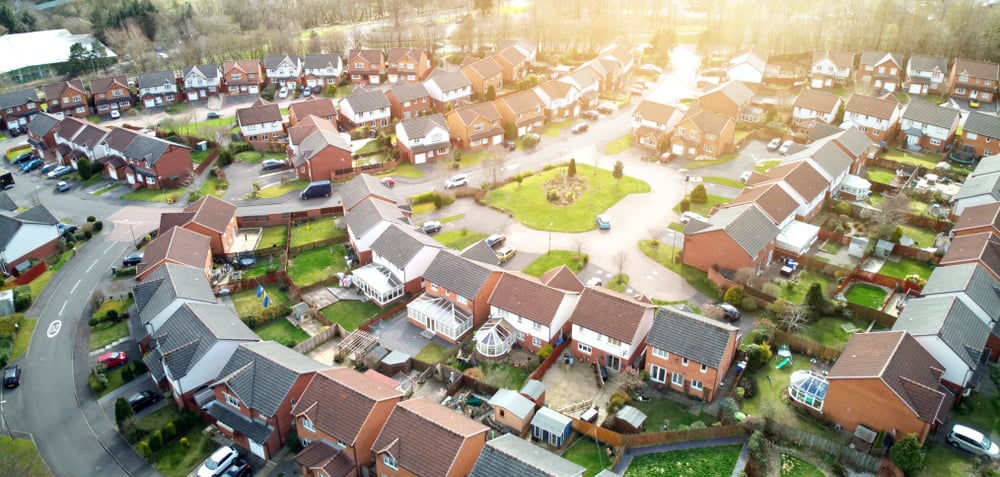 The latest UK Residential Survey by RICS continues to point to rising activity across the market even though the pace of growth slowed in December 2020 compared to earlier in H2.
Sales expectations have retreated according to the most recent feedback, with respondents expecting the latest lockdown restrictions and ending of the stamp duty holiday to weigh on activity moving forward.
In terms of new buyer demand, a headline net balance of +15% of survey participants saw an increase in enquiries during December 2020.
Although still positive and therefore indicative of some degree of uplift in demand, this latest reading is down from +26% last time out and has now moderated in five successive reports.
Jeremy Leaf, former RICS residential chairman, added: "Our expectations are that housing market activity will be sustained - but certainly not at the same frenzied pace we saw on the ground over the last few months of 2020.
"That's partly because the overwhelming majority of sales agreed are still proceeding and prices are not being renegotiated.
"Even those fairly new to the market who may be aware that lender, surveyor and search delays will mean they probably won't make the stamp duty deadline, still seem happy to proceed.
"As a result, in the second quarter of 2021, transactions are likely to be slower as many clearly have brought forward decision-making in order to take advantage of the stamp duty holiday.
"Nevertheless, the present lockdown will probably only build further pressure to move when the restrictions are finally lifted as we saw previously last spring when a similar scenario played out."
Meanwhile, the flow of new instructions being listed onto the sales market continued to pick-up in December, evidenced by a national net balance of +7% of respondents reporting an increase.
The survey's indicator on agreed sales returned a net balance reading of +18% in December, compared with +24% previously.
As such, this represents the seventh consecutive positive monthly reading, albeit growth has clearly softened relative to the summer and autumn periods in 2020 during which the net balance hit a high of +60%.
Looking ahead, near term sales expectations slipped further to post a net balance of -22% at the headline level.
This is likely in part reflecting the renewed pressures induced by the pandemic in recent weeks.
This latest figure for near term sales expectations is down from -6% in November and is the weakest since April 2020.
Further ahead, at the twelve month time horizon, sales expectations are only marginally negative, posting a net balance of -6%.
House prices continue to be driven sharply higher for the time being, with a net balance of +65% of respondents citing a rise in the latest RICS report.
The national net balance has now remained in a tight range of between +61% and +65% in each of the last four months, continuing to signal significant upward pressure on house prices across the UK as a whole.
London is the only region where house price inflation appears somewhat muted, with the latest net balance across the capital coming in at just +7% (down from +13% previously).
Going forward, contributors foresee momentum behind house prices fading significantly over the near term according to RICS.
The three month expectations series fell noticeably in December, returning a net balance of -13% at the national level, the softest since May 2020.
Despite this, the twelve month view remains comfortably positive, with a net balance of +24% of respondents anticipating national house prices will be higher in a year's time.
Tomer Aboody, director of property lender MT Finance, said: "Even with further lockdowns, higher cases of Covid-19 and increased fear about leaving the relative safety of the home, December's figures continue to demonstrate confidence in the property market, albeit not quite as strong as it has been in preceding months.
"Many potential new instructions are being halted until spring, when things are likely to look much brighter, thanks to the vaccine.
"House prices have managed to stay strong on the back of the influx of buyers needing more space, combined with a lock of stock for sale.
"Until such time as the vaccination programme is rolled out and has a positive impact on society, we anticipate a similar kind of trend, with strong house prices due to lack of supply."
In the lettings market, a headline net balance of +15% of contributors saw tenant demand pick up during December.
Landlord instructions being brought onto the rental market continued to dwindle, with a net balance of -12% of respondents seeing a decline.
As a result, rental growth expectations for the coming three months strengthened slightly, as contributors across virtually all parts of the UK expect rents to rise over the near term.
As has been the case for a number of months now, London remains an exception, where a net balance of -47% of participants anticipate rents to declining in the next three months.