The scheme would require either a homebuyer or seller to pay compensation if they pull out of a house sale transaction prematurely with no good reason.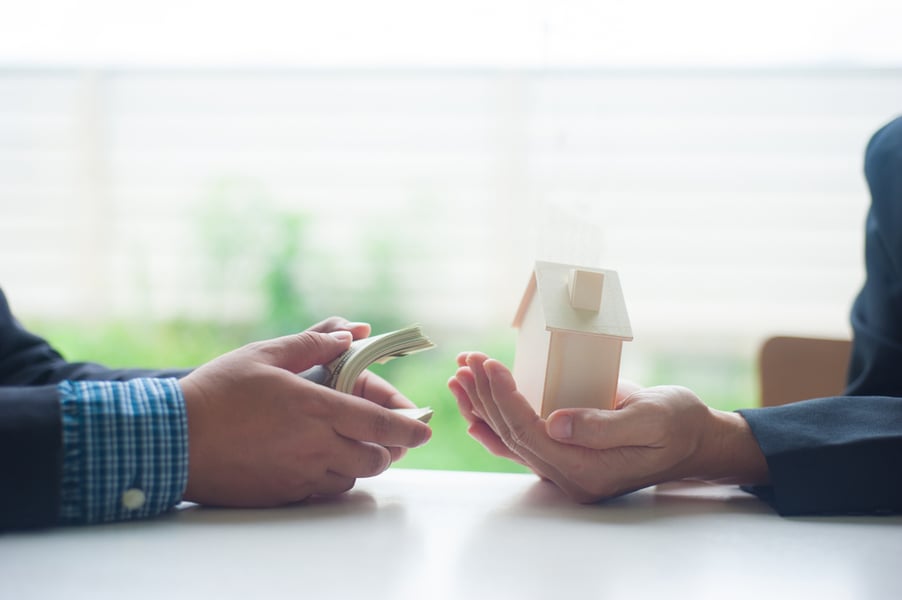 A new scheme entitled a 'reservation agreement' may be trialled by the government as early as Q1 2020.
The scheme would require either a homebuyer or seller who pulls out of a house sale transaction without good reason to pay compensation, as originally reported in The Guardian.
This is a response to latest figures which show between a quarter and a third of all house sales fall through causing stress and wasted millions per year.
Unacceptable reasons for withdrawing from the process include reducing an offer at the last minute, whilst acceptable clauses include bereavement or inability to obtain a mortgage.
The cost of the agreement has not yet been decided however the reported figures are between £500 and £1000.
The Ministry of Housing, Communities and Local Government (MHCLG) have said that they commissioned consumer research into reservation agreements earlier this year.
This research is still underway, however will help inform their decision on whether to roll out reservation agreements as part of a trial to a number of areas across the UK potentially as early as next year.
Reallymoving provides instant quotes for home moving services and has been conducting a survey using responses from those who have made property purchases in the past 12 months.
The survey will reveal the percentage of homemovers whose sales fell through and what stage, also looking at the financial implications as a result.
Rob Houghton, chief executive of reallymoving, said: "Parting with a lump sum of cash at the point an offer is agreed will undoubtedly prompt buyers and sellers to think hard about their commitment to the process, which is certainly a good thing.
"Too many sales fall through because of people testing the market, finding they can't afford to go through with it or simply changing their minds, to the financial detriment of the other party.
"Millions of pounds are lost this way every year, not only by buyers and sellers who are already grappling with the highest ever cost of moving, at £10,414 on average, but also conveyancing firms operating on a no- sale, no-fee basis.
"The devil will be in the detail however and there will need to be clear guidelines outlining what exactly constitutes a genuine reason for withdrawing from a sale."
This agreement hopes to make the house buying process more secure and is already being used by some estate agents.
Guy Gittins, managing director at Chestertons, supports any solution that will aim to reduce fall throughs and increase buyer and seller confidence.
Gittins added: "Fall throughs are costly, frustrating and prevent people getting on with their lives.
"We'd hope that by providing this extra level of assurance people will be more inclined to enter the property market in London.
"With demand currently outstripping supply in the capital anything that could encourage potential sellers to the market should be welcomed.
"Property transactions fall through far too frequently and this is due to a wide range of factors, including changes in personal or financial circumstances, changes of heart and disagreements over specific terms of the deal.
"We hope the government takes steps to ensure that people who do have to pull out of a deal for reasons beyond their control are not penalised, although what constitutes a 'good' fall-through and a 'bad' one will no doubt be subject to a lot of debate."
Michael Stone, founder and chief executive of Stone Real Estate, said: "The industry's great and good have been working with MHCLG for over a year on the problem of the home-moving process.
"It's archaic, uncertain, protracted and unreliable and cost around hundreds of millions each year in lost survey fees and legal disbursements as a consequence of around one-third of residential sales falling through before completion.
"That said, anything at all that speeds up the home moving process and, importantly, provides some much needed initial certainty to seller and buyer alike is only a good thing."