Rush from borrowers to get deals over the line in time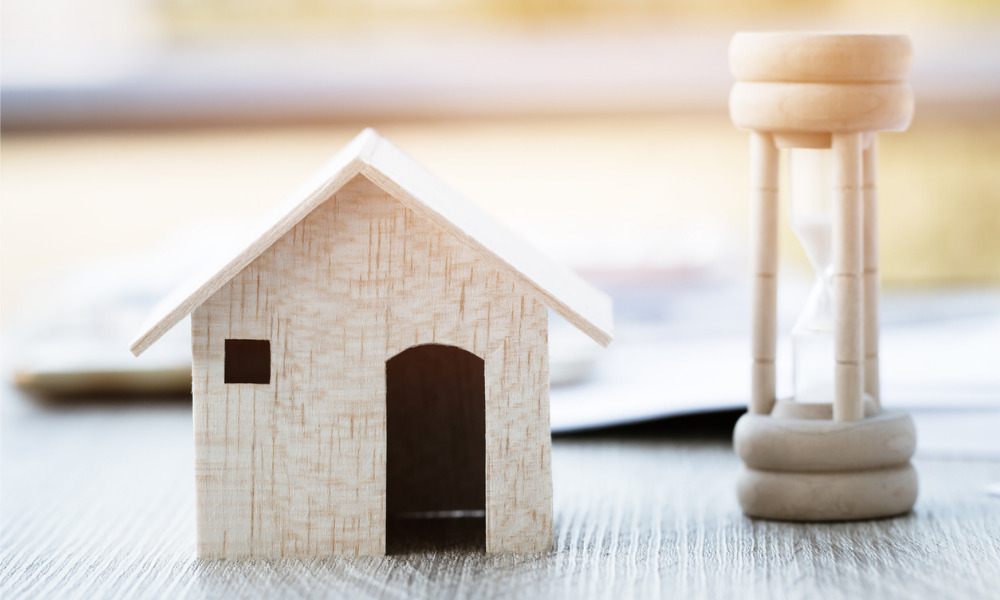 The Help to Buy scheme will stop accepting applications sooner than its official closure at the end of March next year.
As we have known for some time, unless there is an extension granted, the Help to Buy Scheme will finish in March 2023.
"However, the end is rather sooner than that, with first-time buyers now having to reserve their properties by the end of October this year in order to take part in the scheme," according to Patrick Bamford, head of international business development at Qualis Credit Risk, part of AmTrust International.
As a result, there is a rush for borrowers to take advantage of the scheme before it is too late.
Brokers and lenders will also feel this rush as demand continues to increase leading up to the end of October 2022.
Read more: What challenges do mortgage brokers face for the remainder of 2022?
Bamford explained that he believes with the recent announcement that properties must be reserved by the end of October, it makes any extension to the scheme highly unlikely.
"The industry is also now going to be expected to fill the gap left by Help to Buy and to meet the strong demand for new-build properties among those who want to get on the housing ladder for the first time," he said.
As such, Bamford explained that Qualis Credit Risk has been highlighting the need to step into this space for some time.
"I am pleased that we have been heavily involved in setting up and launching the housebuilders' Deposit Unlock scheme," he added.
Originally devised by reinsurance broker Gallagher Re, and then developed in partnership with housebuilders, lenders and Qualis Credit Risk, Bamford explained that this insurance-backed solution is already proving an effective replacement for Help to Buy in the new-build arena, at zero cost to the taxpayer.
Read more: Newcastle completes first Deposit Unlock cases
"Specifically, for those who only have a 5% deposit, the scheme allows participating lenders to offer 95% loan-to-value (LTV) mortgages as the house builder pays for an insurance guarantee to cover off the risk, and we work with lenders to offer the mortgage," said Bamford.
It is expected that this scheme will help provide more and more first-time buyers with suitable housing in place of the Help to Buy scheme.
Currently there are very few lenders who have agreed to the scheme, however, this is anticipated to change once the Help to Buy scheme is no longer available.
"We have just recently completed Deposit Unlock mortgages with Nationwide Building Society, who follow in the footsteps of Newcastle Building Society, the first lender to complete loans under the scheme," said Bamford.
The minimum deposit for new build properties is often set between 15% and 25%, but Deposit Unlock gets round that and allows you to buy a new build with a 5% deposit.
Bamford went on to explain that he believes more Deposit Unlock completions will follow, particularly as we come closer to the end of Help to Buy, and he said it is vital that the industry shifts towards its own solution rather than the one offered by the government. Unlike the government's Help to Buy scheme, with Deposit Unlock there are no additional affordability stress tests when taking out a mortgage.
Interestingly, the government has apparently been exploring the notion of first-timers purchasing their own mortgage insurance in order to secure, and risk-mitigate, when taking out a high LTV mortgage, according to Bamford. However, he explained that private mortgage insurance, paid for by lenders and covered within the cost of mortgage pricing, is a readily available, tried and tested solution which will not involve borrowers having to pay upfront.
As such, Bamford went on to add that Qualis Credit Risk is urging the government to look closely at how it can promote its use in order to ensure first-time buyers, in particular, are able to secure mortgages with smaller deposits.