There are a number of buzzwords floating around – but what difference will they make?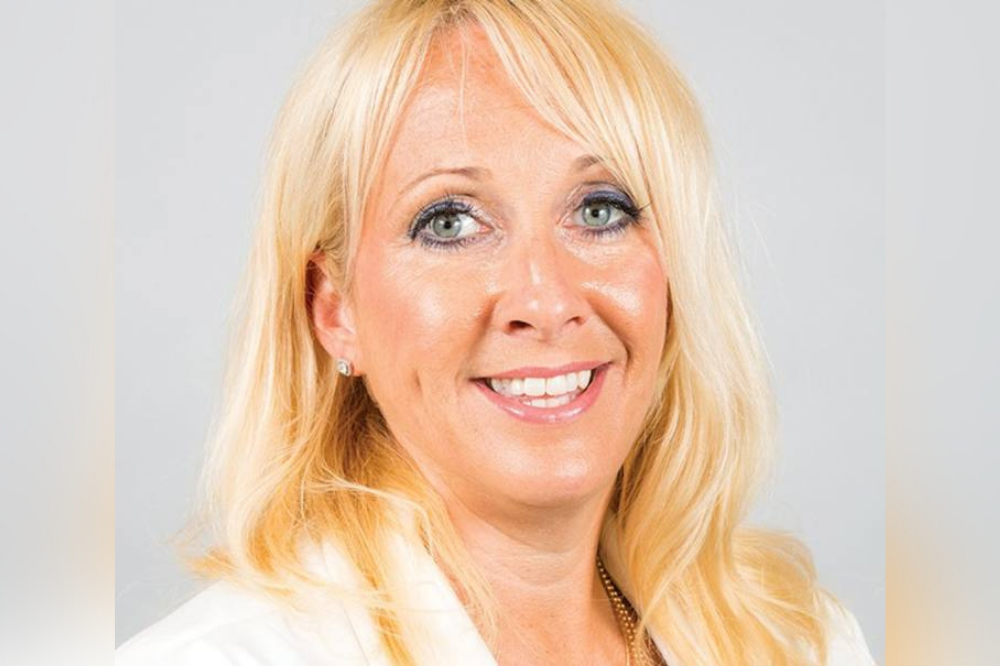 Increasing costs of living, chronic housing shortages and rising inflation rates are all buzzwords at the minute, according to Toni Smith (pictured), chief operating officer at PRIMIS.
Smith believes that each of these factors has the potential to become a significant challenge for consumers across the UK, especially those looking to remortgage or purchase a property over the coming months.
"So, what does this mean for brokers, and importantly, what can they do to help their clients?" she asked.
Borrowing on track – but signs of the market subsiding
With 2021 being the busiest year the housing market has seen since 2007, Smith explained that many anticipated 2022 to be slightly quieter. However, January started strongly with net mortgage borrowing increasing to £5.9 billion, up from £4.0 billion in December.
This is above the pre-pandemic average of £4.3 billion in the 12 months up to February 2020, and the highest since September 2021 when it reached £9.4 billion.
"Since January, however, rising interest rates and increasing costs of living have caused activity in the market to subside," said Smith.
Moneyfacts recently revealed that mortgage availability had reduced notably with 518 fewer products for borrowers to choose from now than there were at the start of February 2022.
"So how can brokers ensure they are still getting the best outcomes for their customers?" questioned Smith.
Focus on remortgages
She believes that brokers will need to be prepared for a renewed focus on remortgage activity as there is a decrease in the number of house purchases.
"It is positive that we have a market which remains highly competitive for consumers who need to remortgage, and, while interest rates continue to rise, advisers still have an opportunity to point their clients towards longer-term fixed rate mortgages before rates rise again," said Smith
While purchase activity was the big mortgage and housing trend of 2021, she believes it is more likely there will be a return of remortgaging activity for the remainder of 2022.
Read more: Remortgage activity will remain high throughout 2022 – LMS
She went on to say that the rise of remortgaging will also provide opportunity for brokers to highlight the importance of protection products to their clients.
"This is given that mortgage protection insurance provides a much-needed safety net to cover monthly mortgage repayments if a customer can no longer afford them - protection will be vital in such times of economic uncertainty," Smith added.
Utilising technology
To help buyers navigate the competitive market, Smith said that brokers need to have an effective digital contact strategy in place, encompassing the right technology to manage those customer relationships effectively.
"By using a customer relationship management (CRM) system that fits their company's needs, grows their pipeline, and generates important analytics, brokers can foster personalised relationships with their clients and help them to access the products that best suit their needs," added Smith.
Taking advantage of schemes
Looking to life after Help to Buy, with the scheme coming to an end in March 2023, Smith explained that the number of people using the scheme is already decreasing significantly.
"In fact, some housebuilders have reported up to a 50% drop in transactions which use the initiative," she said.
However, with property prices rising, many would-be homeowners are still in the market for schemes that will support them on to the housing ladder. Initiatives such as the government's Shared Ownership and expanded First Homes scheme Smith believes may well play a larger role in the coming months.
She went on to say that brokers should ensure they are familiar with the terms and details of each scheme to make sure they can advise their clients on the best options for them.
Playing safe with regulation
Smith also mentioned consumer duty, fair price and value for customers by outlining that, as part of the FCA's proposals on consumer duty, coming into force by August 01, 2022, it has set out principles which firms should abide by. Consumer duty will require firms to deliver good outcomes for retail customers, which Smith said is something brokers need to ensure they are aware of.
The cross-cutting rules will require firms to act in good faith towards retail customers, avoid foreseeable harm to them, and enable them to pursue their financial objectives.
As part of these principles, the FCA has suggested four definitions that represent firm-consumer relationships, including the governance of products and services, price and value, consumer understanding and consumer support.
The regulator expects these definitions will establish greater clarity on the expectations for firms complying with the new consumer duty.
"These outcomes may mean that brokers could need to work harder to provide the best products to their customers," said Smith.
She believes that brokers may need to reconsider their product governance processes to include pricing and fair value expectations from the outset, while also creating or updating existing audit trails to justify their assessment of fair value.
However, by doing so, brokers will incur significant costs.
Going green
Finally, Smith moved on to the impact of the green agenda in 2022 and said that there is crucial work that still needs to be done to help the UK reach its target of being 'net zero' by 2050.
Read more: Green homes – what role will they play in UK's net zero climate strategy?
With homes being responsible for one-quarter of UK carbon emissions, Smith believes the housing market clearly has an important role to play.
"However, advisers should keep an eye out for the result of the recent BEIS consultation that set out to ensure all homes across the country reach a minimum C rated EPC by 2035, with all private rented homes required to hit the target by 2030," said Smith.
She believes this could well lead to lenders spending a large amount of time and effort ensuring that their 'average' EPC ratings are at an acceptable level.
As a result, recent research by the Intermediary Mortgage Lenders Association (IMLA) found that 21% of lenders launching green mortgages will look to include financial incentives, such as vouchers for buyers to make their homes more energy efficient.
Smith went on to say that while 2022 is set to be a challenging year for consumers, the mortgage market remains competitive.
"Brokers have the opportunity to solidify their positions as go-to advisers for their clients, offering them help and support when it comes to navigating an increasingly complex sector, and ensuring as many people as possible achieve the best outcomes for their needs," she concluded.