Lenders are facing an avalanche of new regulation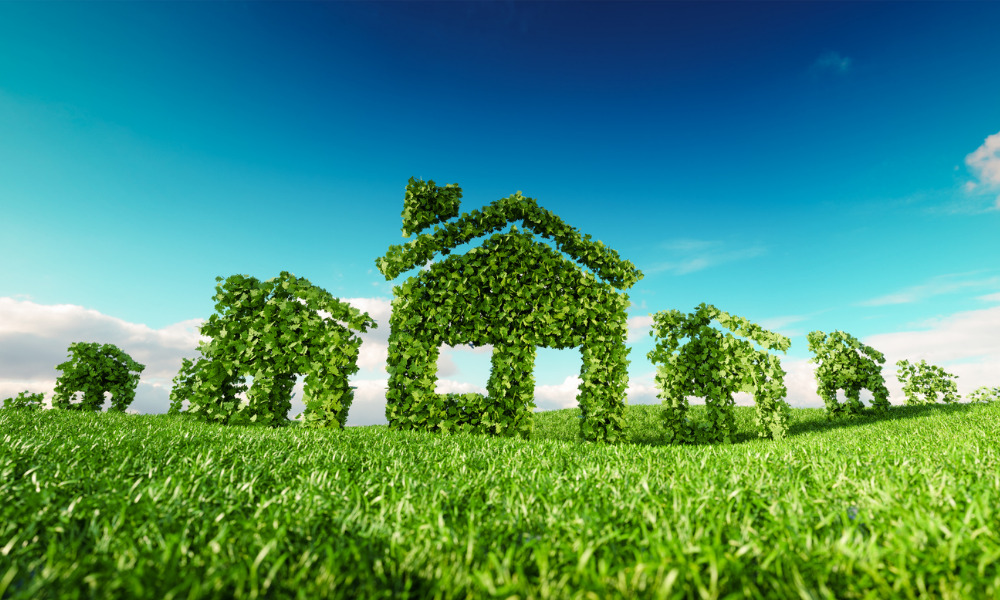 Businesses in all sectors of the economy have been working out new ways to deliver a net zero carbon future, and firms that carry out valuations are no different.
Lenders are facing an avalanche of new regulation as the government moves to control the environmental impacts of doing business in the UK. Recent record-breaking temperatures have brought home the immediacy of the crisis, and businesses cannot afford to take their foot off the pedal if they want to safeguard their future.
"A Climate Risk Business survey in 2020, undertaken by the London School of Economics as part of the Climate Change Risk Assessment (CCRA3) project showed that, for many corporates, addressing climate risks is still at an early stage," according to Trudy Woolf, sustainability director of Legal & General Surveying Services.
Woolf explained that of those respondents who were concerned about climate risks impacting their businesses, almost half stated that they had not actually assessed the risks.
"The LSE reported that even those who have assessed them struggle to quantify the impacts and cannot demonstrate how their actions are reducing the risks," she added.
Read more: Net zero and the housing sector – how achievable is it?
According to Woolf, any decision to combat climate change has a long tail, and she noted that if a business changes its operations, even in small way, the consequences will impact its ability to cope with climate change liability in the future.
"Most businesses are not moving quickly enough. According to UK Climate Risk, businesses may be aware of the problem, but are failing to take definitive action," she said.
Impact on the valuation industry
Woolf explained that financial services businesses are putting in place targets to reduce emissions, but she said the goals must be meaningful, particularly if the industry is to avoid accusations of greenwashing.
"Many valuation firms are already adopting greener best practices. The global pandemic accelerated the use of remote valuations in the property market, cutting down on the industry's carbon footprint," Woolf said.
She added that firms are investigating the impact of greener technologies - and highlighted that this may start playing out in the wider market.
"Of course, there are various elements needed for this to work. The first is addressing lenders' physical liabilities, such as assessing entire back books of loans to understand how future flood risks may affect property value," Woolf said.
Woolf stated that remote valuations are not always possible or preferred, and added that where physical inspections remain vital they might involve surveyors themselves lessening their carbon impact by maximising external real-time data.
"It is entirely feasible to deliver a professional service without harming the natural world, all it takes is an innovative approach that embraces the advantages of digital technology without throwing out more traditional valuation methods," Woolf said.
Woolf added that Legal & General Surveying Services is currently working on adopting sustainable solutions with a number of its lender clients to minimise its environmental impact. As a valuation and survey firm, additional climate-related targets will be part of its own net zero ambitions.
"Climate risk management processes will matter in the same way as other Key Performance Indicators (KPIs), and Key Risk Indicators (KRIs), which is a measurement of a business activity's riskiness," she added.
"This is the future of valuations in an age of climate risk. Everyone must step up, sooner rather than later."
Overall, she believes there is a considerable implementation gap when it comes to policies on energy efficiency.
Read more: Housing development finance industry has not committed to net zero
"According to the CCC's June 2022 report, the only existing policy proposal is a voluntary target for mortgage lenders to encourage borrowers to improve the energy efficiency of their homes," Woolf said. She noted that this proposal carries minimal oversight and lacks an enforcement mechanism to drive decarbonisation.
"Without an increase in funding, and a concerted effort to advance these policies, it remains challenging to reform inefficient homes in our transition to net zero," Woolf added, noting that this would not be an easy problem to solve.