The average house price in August was £233,541.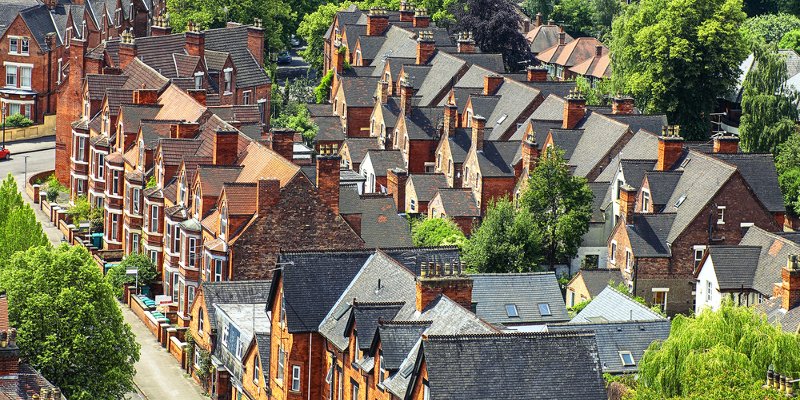 House prices saw a monthly increase of 0.3% according to Halifax's latest House Price Index.
The average house price in August was £233,541 which equated to a year-on-year increase of 1.8%
This comes as July saw mortgage approvals reach the highest levels since 2017 at 67,306 according to the Bank of England.
Russell Galley, managing director at Halifax, said: "There was no real shift in house prices in August as the average property value grew by just 0.3% month-on-month.
"This further extends the predominantly flat trend we've seen over the last six months, with the average house price having barely changed since March.
"While ongoing economic uncertainty continues to weigh on consumer sentiment – with evidence of both buyers and sellers exercising some caution – a number of important underlying factors such as affordability and employment remain strong.
"Although the housing market will undoubtedly be influenced by events in the wider economy, it continues to show a degree of resilience for the time being.
"We should also not lose sight of the fact that the single biggest driver of both prices and activity over the longer-term remains the dearth of available properties to meet demand from buyers."
New buyer enquiries also increased by 8% in the same month, despite newly agreed sales decreasing by 6%.
Mark Harris, chief executive of mortgage broker SPF Private Clients, added: 'Lack of supply, an issue which shows no sign of being resolved anytime soon, is supporting property prices, despite all the political and economic uncertainty.
"Mortgages remain cheap, with lenders cutting rates even further this week as swap rates continue to fall.
'Transactions remain fairly steady as those buyers and sellers who have to get on with things continue to do so.
"Deals are being done and early signs are that business could be brisk this autumn even as Westminster continues to argue over Brexit."
Gareth Lewis, commercial director of MT Finance, said: 'With house prices bumping along at the same level for a while now, this is beginning to look like the new norm for the market.
"Gone are the spikes in pricing, the unpredictable boom and bust, replaced with a more positive, sustainable performance of 2 or 3% growth in line with inflation.
'The summer is always quieter but the back end of August saw business pick up with more new enquiries coming through.
"There is that worry that the mess unfolding in Parliament means there won't be an autumn bounce this year but consumer confidence is proving to be remarkably resilient.
"Lenders are still chasing market share, which is being reflected in cheaper mortgage rates and high-street lenders looking at specialist lending to boost their margins."
Josef Wasinski, co-founder of Wayhome, concluded: "House prices remain too high, so these figures just hammer home the fact that many aspiring homeowners are struggling to get onto the housing ladder.
"For far too many, including some of those relying on the Bank of Mum and Dad, homeownership is a distant dream.
"Amidst the fast-changing Brexit backdrop, it's likely that remedies for housing market issues will be put on hold.
"However, we need to see the government address this as an immediate priority as decisions take time and action is needed now."