"Data harks back to a market that predated the mini budget"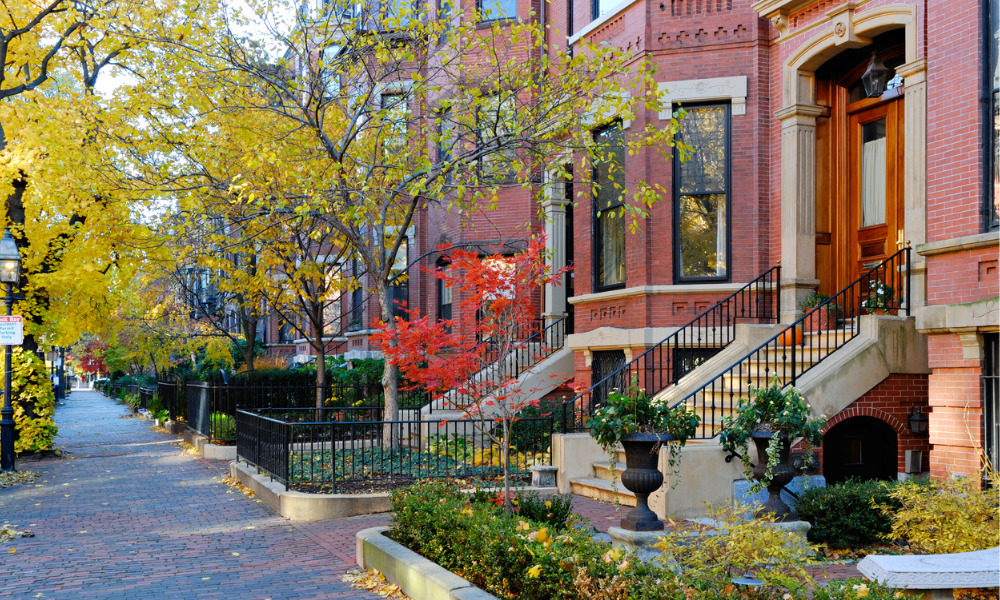 The average price paid for a home in England and Wales in September 2022 was £373,427, up by some £3,000 on the revised average price paid in August, the latest e.surv Acadata House Price Index has revealed.
This meant that from the start of the pandemic in March 2020 to the end of August 2022, the average price paid for a home has increased by some £56,750, or 18.1%.
September 2022 had the second highest annual growth rate of the last 12 months at 9.8%, with the previous month having seen the highest year-on-year increase at 12.4%. Acadata analysts, however, pointed out that the August rate received a boost in 2022, due to a fall in rates some 12 months earlier – connected with the ending of the generous SDLT tax holiday in June 2021.
Richard Sexton, director at e.surv, also noted that while property prices rose in real terms, this was in advance of Chancellor Kwasi Kwarteng's intervention which has "significantly disrupted the supply of mortgage finance."
Read more: Chancellor Kwarteng has dialogue with UK banks on mortgages, living costs.
"Our data, taken across all residential property transactions, harks back to a market that predated the Chancellor's mini budget," Sexton said, adding that any commentary on the state of the housing market in September 2022 and the forward outlook is made more difficult by the impact of the mini budget on September 23.
"The upward repricing in the funding and derivatives markets has fed through to a rise in all rates but particularly fixed rate loans that account for 80% of mortgage lending.
"The housing market may be driven by sentiment, but we should remember that desirable residential property is still in short supply which will support prices. We continue to enjoy full employment, and we do not know yet what further fiscal rabbits the chancellor will pull out of his hat in his November statement to relieve the pressure on mortgage pricing.
"A watching brief has shown time and again that the UK housing market has proven remarkably resilient over recent months, and it may yet weather this particular storm too."
Read more: Housing market sentiment falls to all-time low.
Meanwhile, the e.surv Acadata House Price Index also showed that all 10 GORs have experienced rising prices over the last 12 months, with nine of the 10 areas setting new record average house prices in August 2022. The one exception is Greater London, where prices are £4,240 below their peak in February 2022.
The South West remains top in August in terms of house price growth at 18.6%. Within that region, Devon has led the way, with annual price growth of 25.5%. This is also the highest rate of all 110 unitary authorities across England and Wales.
The West Midlands is in second place, its highest position in the league since June 2020, with Worcestershire experiencing the highest annual price growth in the region at 21.3%.
By contrast, Greater London has an overall annual growth rate of just 3.2%, with only 23 of the 33 London boroughs seeing prices rise on an annual basis. Of the 10 boroughs with falling values over the last 12 months, seven are in the top 10 boroughs in terms of their average values.
The e.surv Acadata House Price Index for England and Wales uses the actual price at which every property in England and Wales was transacted, including prices for properties bought with cash, based on the factual Land Registry data as opposed to mortgage-based prices, asking prices or prices based on samples.