Bankers shared concerns and provided insights on measures to restore market stability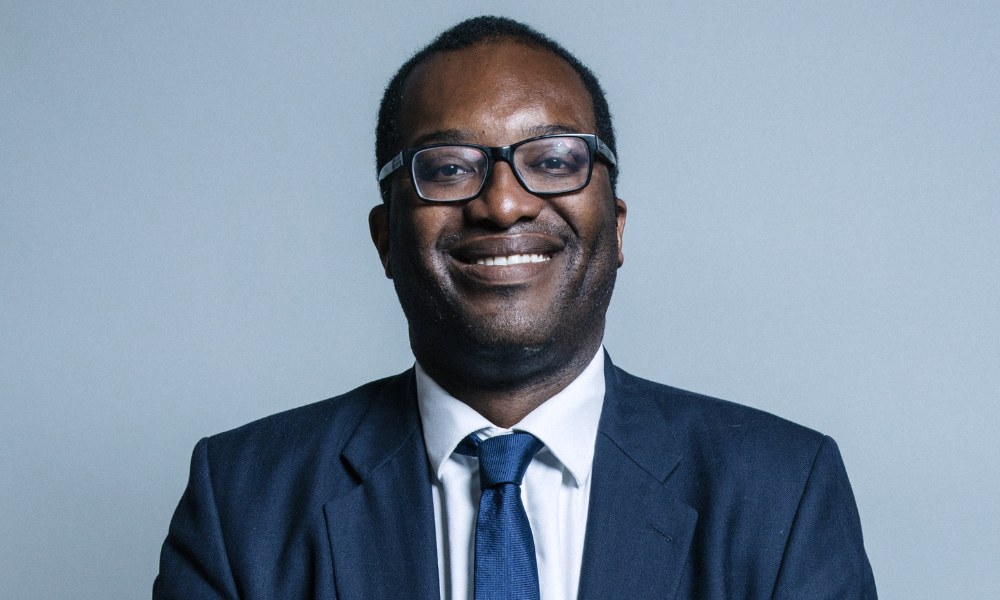 Chancellor of the Exchequer Kwasi Kwarteng (pictured) met with several bank executives late last week to discuss the mortgage market and the cost-of-living crisis.
During the meeting, the chancellor brought up ways to ease the cost-of-living crisis, including plans to give more time for energy and council tax payments, Bloomberg reported. They also discussed the mortgage cost increases that came after Kwarteng's budget announcement last month, the newswire stated.
The bankers present in the meeting underscored how these rising costs are a burden to customers, especially those with buy-to-let and interest-only mortgages, revealed the Bloomberg report, citing sources familiar with the matter.
The Thursday meeting was part of a series of gatherings between the new chancellor and the financial services sector, Bloomberg said, happening in the wake of banks pulling over 40% mortgage products from the market and five-year mortgage rates breaching 6% for the first time in more than a decade. It was attended by executives from some of the UK's leading banks, including mortgage giants NatWest Group and Lloyds Banking Group. Smaller lenders such as Starling Bank were also present.
According to Bloomberg, the attendees also discussed measures to "restore stability to the market." These included extending the Mortgage Guarantee Scheme, a COVID-19 support measure that was introduced in April 2021 and is set to expire by the end of the year.
Additionally, the chancellor also asked for ideas for the Big Bang 2 deregulation package aimed at boosting the city of London. According to Bloomberg's sources, the bankers raised the prospect of scaling back the ring-fence rules between retail lending and investment banking operations and voiced their concerns over the consumer duty proposed by the Financial Conduct Authority.
The issue of loss-absorbing capital was also part of the agenda, Bloomberg's sources revealed, with smaller banks calling for a relaxing of MREL that would bring the UK on par with the US and EU. Proponents of this change have said this would "free up billions of pounds" that could instead be lent to customers.
The Treasury said in a Twitter post that the meeting involved a discussion of the chancellor's commitment to fiscal discipline and the importance of the financial sector in driving growth. It declined to provide further details, according to Bloomberg.