New buyer enquiries and agreed sales also fell last month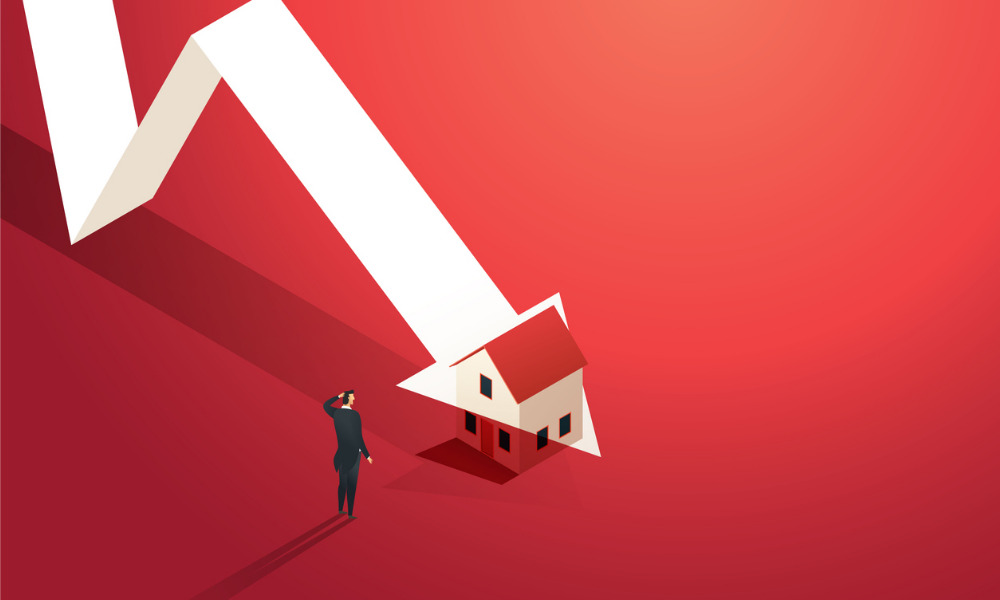 House prices in the UK continued to slide in December 2022, as new buyer enquiries and agreed sales also fell, according to the Royal Institution of Chartered Surveyors (RICS).
The latest RICS Residential Market Survey revealed a net balance of 42% of UK property professionals reporting a decline in house prices – a significant increase from the 26% that reported price falls in the previous month.
RICS said near-term price expectations also fell to a reading of minus 54% last month from minus 46% in November.
After 28 months of consecutive house price growth, residential property prices started dropping across the UK in October. Prices have fallen for three straight months and the downward trend, according to RICS, may continue over the coming months due to rising mortgage costs and higher inflation.
All regions across England have seen falling house prices, with East Anglia and the South East reporting the sharpest decline, the survey also found.
New buyer enquiries, agreed sales also down
New buyer enquiries also fell, from -38% previously to -39% last month. The volume of fresh listings coming on to the sales market also shrank, with the latest net balance of -23% representing the weakest return for this indicator going back to September 2021.
In terms of agreed sales, a net balance of 41% of survey participants reported a decline during December, down from only 36% last month. RICS said the downward momentum behind sales became further entrenched across virtually all parts of the UK over the month, with respondents in the North West of England, Scotland, Wales and London all citing a particularly subdued month for activity in the latest results.
Tomer Aboody, director at property lender MT Finance, said the ongoing impact of cost-of-living and mortgage rates increases, led to a weakening in sales in the property market, as expected.
"With buyers and homeowners waiting to see what the next few months hold, it's not surprising that lower transaction levels are being seen," he added. "Fewer people are prepared to take the plunge and make a commitment as significant as buying a house at this time.
"With some possible optimism coming from a couple of months of lower inflation, along with government plans to reduce it by half, there could be light at the end of the tunnel. As the impact of this filters through, it could well bring some much-needed confidence back to buyers and sellers alike."
Increased interest in energy efficient homes
RICS, meanwhile, noted that homebuyers are getting more mindful about energy efficiency, with around four in 10 of the survey respondents saying they are seeing greater interest from buyers in homes that are more energy efficient.
Some 41% said sellers were attempting to attach a price premium on homes with a high energy efficiency rating, while 61% stated that highly energy efficient homes were holding their value in the current market.
What's happening in the lettings market?
The latest RICS survey also showed an increase in tenant demand over the month, as reported by a net balance of 28% of contributors. On the supply side, however, new landlord instructions remained on a downward trend, with 24% of respondents reporting a decline in December.
Near-term expectations continue to point to rents being squeezed higher, with the net balance of respondents anticipating an increase remaining broadly unchanged from last month at 42%.
The RICS Residential Market Survey is a monthly sentiment survey of chartered surveyors who operate in the residential sales and lettings markets.
Any thoughts on the findings of the latest RICS Residential Market Survey? Share them with us by leaving a comment in the discussion box at the bottom of the page.