House prices were up by 7% in the year to Q4 2020, with the average property price noted at £252,211.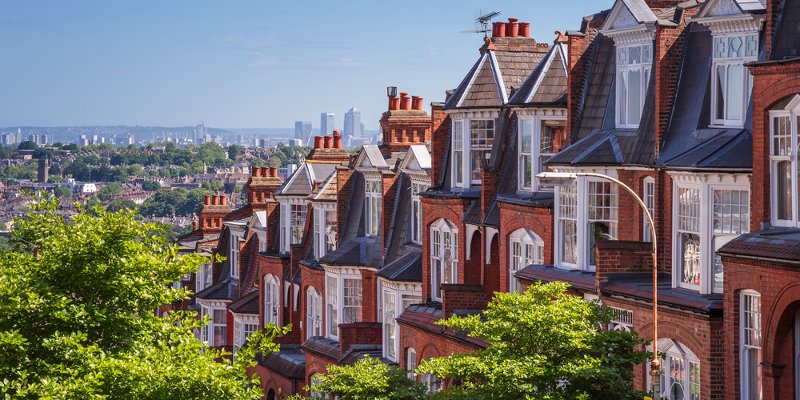 House prices were up by 7% in the year to Q4 2020, the strongest pace of inflation recorded since mid-2016 according to the latest regional breakdown of the Halifax House Price Index by IHS Markit.
As a result, the average property price was noted at £252,211.
Furthermore, UK house prices rose by 2.6% since the previous quarter on a seasonally adjusted basis.
Annual house price inflation rose across all regions during Q4 2020, apart from Northern Ireland, where a slight decline was seen.
The strongest increases in prices were seen in the South West, up 8.7%, and the West Midlands (8.5%) where gains were the strongest seen since early 2010 and 2005 respectively.
Scotland continued to record the lowest price gains, with prices up 3.9% compared to a year ago.
Greater London remains the most expensive region to purchase houses.
Prices in the capital are now on average over £500,000 and are nearly £170,000 more than the next most expensive region, the South East.
In contrast, the North East at £146,077 and Northern Ireland at £153,895 remained the cheapest places in the UK to purchase property in Q4 2020.
Not withstanding historically low mortgage rates in the UK, the ongoing strength of house prices means that affordability constraints in terms of income metrics remained tight during the final quarter of 2020.
This was highlighted by the price-to-earnings ratio remaining unchanged at 6.36, its highest level since mid-2007.
Paul Smith, economics director at IHS Markit, said: "Despite the notable economic headwinds facing the country, the UK housing market enjoyed another stellar quarterly performance in the final three months of 2020.
"Driven by both the temporary stamp duty holiday and the emerging structural shifts in preferences amongst buyers for more space and reduced urban living, typical UK house prices have risen by 6.0% in just six months. In cash terms that equates to over £14,000.
"Gains are widespread across the UK, although most notably in the past three months the south of England has enjoyed some especially notable gains.
"However, with the ending of the stamp duty holiday and scaling back of Help to Buy at the end of March, plus the ongoing macroeconomic challenges related to dealing with the pandemic, it's unlikely that such positive market momentum can be sustained for too much longer."