Is the market still showing signs of a slowdown?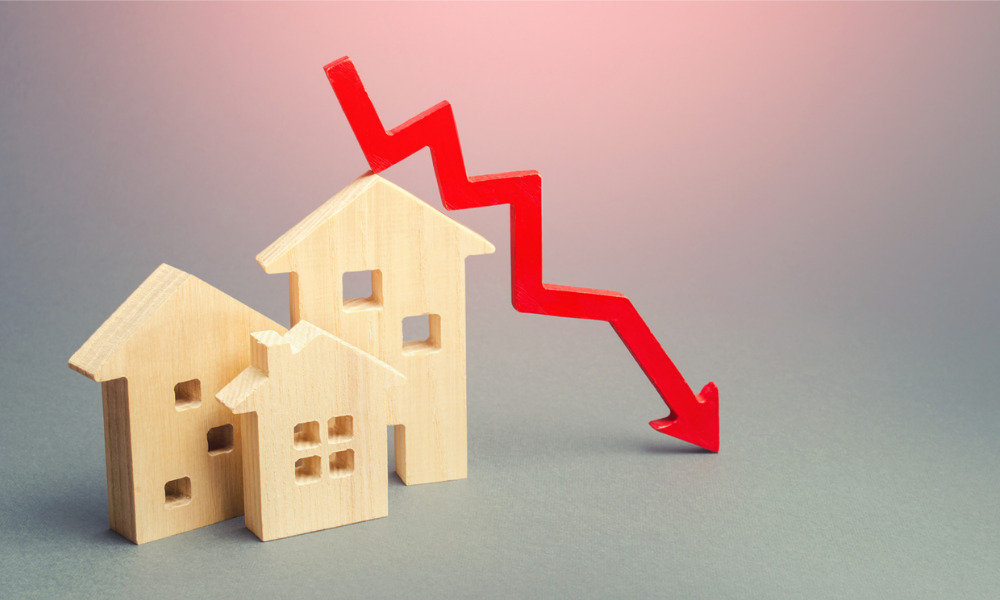 House prices dropped slightly in September, according to the latest Halifax House Price Index, with the cost of a typical home edging down to £293,835. This is 0.1% less than the record high of £293,992 reported in August, when prices saw a slight 0.3% increase from the month prior.
September's figures mark the second marginal decrease in prices over the past three months. The pace of annual growth also slowed for the third month in a row, landing at 9.9% from 11.4%.
"The events of the last few weeks have led to greater economic uncertainty, however in reality house prices have been largely flat since June, up by around £250," Kim Kinnaird, director of Halifax Mortgages, said. "This compares to a rise of more than £10,000 during the previous quarter, suggesting the housing market may have already entered a more sustained period of slower growth."
According to Kinnaird, predicting what happens next is contingent on the different variables affecting the housing market today.
"While stamp duty cuts, the short supply of homes for sale and a strong labour market all support house prices, the prospect of interest rates continuing to rise sharply amid the cost-of-living squeeze, plus the impact in recent weeks of higher mortgage borrowing costs on affordability, are likely to exert more significant downward pressure on house prices in the months ahead," she said.
"This will undoubtedly be a cause of some concern for homeowners, but the unprecedented rate of property price inflation we've seen in recent years has been far above the historic average," Kinnaird added. "It's important to look at slower growth in this context – since the start of the pandemic average property values have risen by around +23% (almost £55,000) with detached house prices up by more than £100,000 over the same period."
A similar observation regarding inflation and surging interest rates were shared by Emma Cox, managing director of real estate at Shawbrook.
"While the introduction of a stamp duty cut on properties up to value of £250,000 may offer a glimmer of hope for people currently in the process of purchasing a property, many will be waiting to see which way the wind turns before committing to buy," she said. "Against an uncertain political and economic backdrop, house prices are likely to continue to be affected, at least in the short term. More needs to be done to alleviate cost-of-living concerns and restore consumer confidence, on top of solving long-term supply issues. With many still reliant on the private rental sector, it's vital that landlords are supported and encouraged to provide quality, safe and sustainable properties."