House prices rose by 4.1% in the year to March, down from 6.2% in February.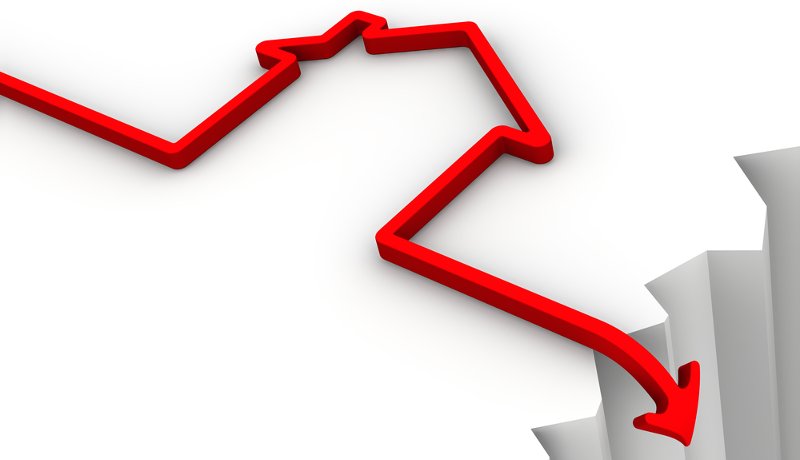 The Land Registry's UK House Price Index has followed Halifax and Nationwide by reporting slowing house price growth.
House prices rose by 4.1% in the year to March, down from 6.2% in February.
Monthly prices fell by -0.6%, with the biggest reduction coming in London at -1.5%.
In the past 12 months the East Midlands and East of England saw the biggest house price increases, both at 6.7%.
Russell Quirk, chief executive of eMoov, said: "The latest figures from the Land Registry seem to reflect the cooling in the market reported by other industry sources such as Nationwide and Halifax and it is only natural that a fall in mortgage approvals translates to a drop in completions.
"Whilst a market slowdown may send an air of panic across the UK property sector the reality is that this stuttering pace of price growth is more of a natural adjustment, after the very high rate of inflation witnessed over the last few years.
"Despite the current unpredictability of the UK property market, homeowners are still seeing a return on their investment on an annual basis and it's far better for the market to adjust slowly over a period of time, rather than come crashing down to earth as it did a decade ago."
Many in the industry are wondering whether political parties will put housing at the top of the agenda ahead of next month's General Election.
Jeremy Duncombe, director of Legal & General Mortgage Club, said: "With less than a month until the General Election, it is clear that housing needs to be a priority in all of the party's manifestos.
"The current government has made some admirable steps forward in tackling the serious shortage of affordable homes across the UK through the Housing White Paper, but there is still a long way to go.
"As we wait for each party's manifestos to be officially published later this week, let's hope that housing is at the top of all of the agendas, bringing us closer to solving Britain's housing crisis once and for all."
And John Goodall, chief executive of buy-to-let lender Landbay, said: "As the General Election draws closer, we hope to see some ironclad commitments on housebuilding from policy makers.
"Encouraging institutional investment in large scale developments, specifically designed to rent rather than buy, will help to control house price growth while also improving living standards for those relying on a well-served buy-to-let market."
Nick Leeming, Jackson-Stops & Staff chairman, said: "Radical action is needed to tackle the continuing crisis, with ownership spiralling out of reach for many.
"It's heartening to see that cross-party consensus has emerged ahead of the General Election on the need to urgently tackle the issues, with promises to get councils building again and to help more people onto the housing ladder.
"The General Election itself may cause a blip in growth, but given the short timeline, this should be limited."
Shaun Church, director at Private Finance, still expects strong house price growth to continue unless something changes.
He said: "While house price growth appears to be settling into a more sedate pace compared to recent years, the stark lack of property supply remains a long-term concern.
"With demand for housing showing no signs of stopping, intensifying competition for homes will drive up prices in the long-term unless new properties are made available."