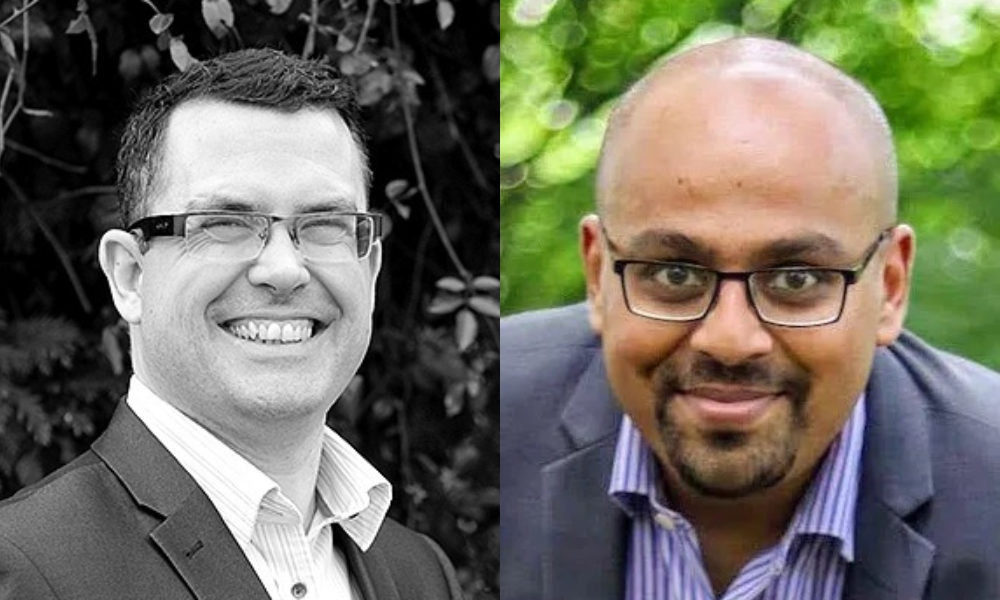 The mortgage market and those within it have endured a turbulent few years to say the least, with the pandemic, cost-of-living crisis, high inflation and sky high interest rates among the challenges.
However, much of the focus has been on how first-time buyers or second steppers are faring, with little attention given to those homeowners at the end of their journey.
So, does the mortgage industry discriminate against older people? Mortgage Introducer reached out to a few brokers to find out.
Are older people discriminated against in the housing market?
Scott Taylor-Barr (pictured left), financial adviser at Barnsdale Financial Management, said any form of underwriting, be it for a mortgage or insurance, is by its very nature discriminatory.
He added that the purpose of underwriting is to look at the data and decide which people are too big a risk to take on.
"For older borrowers, an underwriter needs to consider their ability to maintain the mortgage payments for the entire term of the loan, this will involve looking at someone's ability to continue working into older age," he said.
For example, Taylor-Barr added that a barrister will likely be able to continue working to a much older age than a bricklayer.
The underwriter, Taylor-Barr said, must also look at the individual's retirement plans, such as pensions and other investments, to check that when they do stop working there is still sufficient income to maintain the mortgage payments.
"No lender wants to repossess the home of an 80-year-old, so they will tend to err on the side of caution in all their assumptions and judgments; as with all aspects of mortgages, some lenders deal with these types of cases better than others," he said.
Kundan Bhaduri (pictured right), property developer and portfolio landlord at The Kushman Group, said older borrowers sometimes get limited options when it comes to mortgage products.
Early retirees, Bhaduri said, often have savings, investments and other retirement income sources, which is something not all lenders would consider in their affordability consideration.
"Lenders must revise their risk assessment methodologies to avoid these simple age-based discriminations," he added.
Rather than categorising older borrowers as high-risk solely due to their age, Bhaduri said, some lenders would do well to focus on a comprehensive evaluation of an individual's financial stability and their overall ability to repay.
"Financial institutions, the Financial Conduct Authority, and industry stakeholders need to work together to create a mortgage market that is truly inclusive and fair, where age is not a barrier to securing the financing needed to purchase a home or an investment," Bhaduri said.
Are lenders relaxing restrictions on older borrowers?
Meanwhile, Elliot Cotterell, director at Windsor Hill Mortgages, said in recent years, lenders have become increasingly aware of a significant portion of the borrower market working longer into retirement and have been innovative in evolving their product offerings.
"With an ageing demographic and the so-called 'Grey Pound' being economically active well past retirement, lenders will often extend terms past 68 years and up to 75 years, with a handful up to 80 years old," he said.
Options for these older borrowers, Cotterell said, include retirement interest-only mortgages, equity release and home reversion plans.
Lenders, he added, are also considering a wider set of repayment options with downsizing, pension income and pension pot release products.
In summary, Cotterell said lenders have recognised not only the need but also the market opportunity for later-life lending.
Finally, Kirsty Wells, director at Blueprint Mortgages & Protection, agreed with Cotterell that over the last few years many lenders have started to relax their lending rules relating to maximum age.
Wells added that several of the big high street lenders, as well as more niche lenders, now allow earned income to be used up to age 75.
"I have clients in their 50s and 60s that we have remortgaged recently and there was plenty of options available to them," she said.
In order for older borrowers to access these products, Wells said, they should seek guidance from a mortgage adviser who can do the research and work out the best options available for each borrower's own needs.
Do you believe the mortgage industry discriminates against older borrowers? Let us know in the comment section below.