Brokers discuss what's needed to get that elusive first home in a difficult environment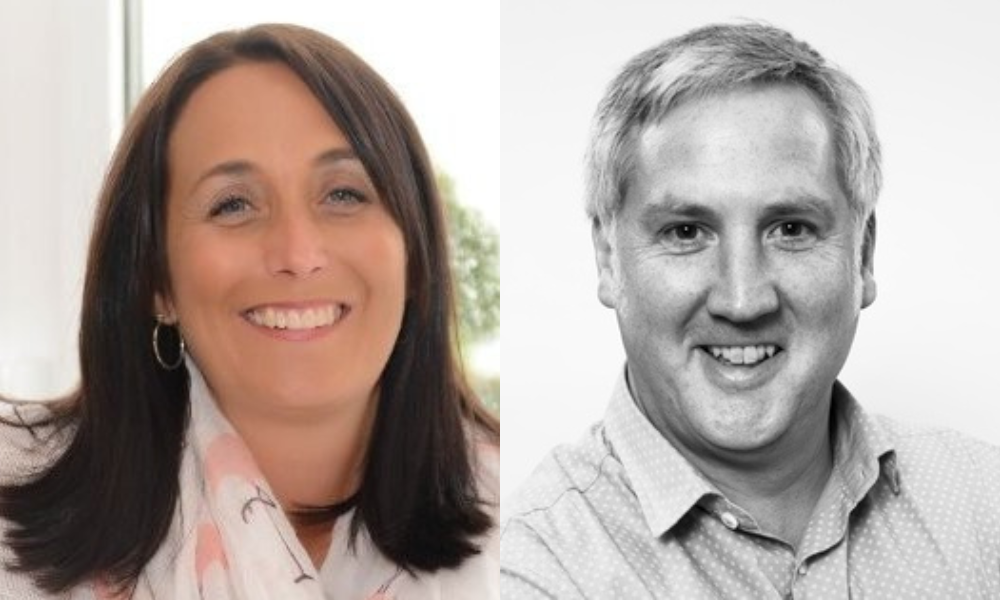 An estimated 50% of homeowners with a mortgage had support getting on to the property ladder, according to research from The Mortgage Lender. The data revealed that 11% were supported by the Bank of Mum and Dad, 6% used a Help to Buy individual savings account, and 5% utilised a lifetime individual savings account.
It's no surprise that support has been needed, with access to the housing market growing increasingly difficult given ever-changing conditions and rising rates of interests. As such, Mortgage Introducer reached out to brokers to take a look at what support would-be first-time buyers could use to get on the ladder.
First-time buyers – time to take responsibility?
Michelle Lawson (pictured left), director at Lawson Financial, said there are already a variety of options to assist people on to the housing ladder. However, Lawson added that, controversially, she believes some borrowers need to start taking more responsibility of their own finances rather than relying on others.
"When I review bank statements I see £100s, sometimes £1,000s monthly, being spent on expensive cars, expensive holidays, gambling, buying lunches instead of packed lunches, takeaways and much more, however they seem less willing to forego or compromise these on the basis that someone else will help, or it is their right," she said.
There are shared ownership and shared equity schemes as well as joint borrower sole proprietor and parental support mortgages, Lawson said, however these should only be viewed as a 'step up' rather than a permanent solution to a problem.
Instead, Lawson believes the market needs a long term housing minister to seriously take the challenge on, and provide a more stable environment.
Graham Cox (pictured right), meanwhile, founder at Self Employed Mortgage Hub, believes the whole premise that people need 'help' to get on the housing ladder is wrong.
"It is a meek, unquestioning acceptance that house prices inexorably rise, that would-be homeowners have no choice, and that the only solution is to increase 'affordability' with government schemes and interventions, which only serve to exacerbate the very problem they purport to solve, namely that house prices are too high," he said.
To help people get on to the housing ladder, to make it truly affordable for the next generation, Cox said house prices need to be controlled.
Cox said that means a huge ramp up in housing, particularly social housing developments, preventing foreign ownership, especially for properties that lie vacant, and including house prices in the 2% inflation target.
"That is the solution, not cheaper monthly mortgage payments by extending and pretending to the grave," he added.
Providing access to housing
Scott Taylor-Barr, financial adviser at Barnsdale Financial Management, said the key is trying to find ways to support first-time buyers without that support then driving up house prices.
He believes there are a couple of options that already exist but are generally underutilised in the market, such as shared ownership and Section 106's.
"Shared ownership allows buyers to purchase part of their home with a mortgage, with no deposit in some cases, with controlled rent then payable on the remainder; some argue that you do not own your home, but if you buy with a 95% mortgage, do you really own your home then?" Taylor-Barr said.
Section 106, he added, allows planners to restrict the ownership and resale of property, creating a more affordable secondary market.
"So, for example in Cornwall, Devon and the Lake District it has been used to only allow the property to be owned by people who work locally," he said. As such, Taylor-Barr said there is nothing to say it could not be used in a similar way elsewhere, to restrict sales to first-time buyers only.
Stephen Perkins, managing director at Yellow Brick Mortgages, said one of the biggest supports used was the Help to Buy scheme.
"Both that and the Help to Buy ISA are now closed, so it is mostly down to the Lifetime ISA and the Bank of Mum and Dad to help secure that first rung on the property ladder," he said.
Perkins added that living at home to save a deposit and avoid the rental trap is one of the only viable options for those with homeownership aspirations, unless the Bank of Mum and Dad is feeling particularly generous.
For those without such options, given the rising rents, and costs of living skyrocketing beyond wage growth, he said the LISA alone is not enough incentive or support to make their dreams a reality.
"Many parents have their own financial and mortgage challenges; the government can certainly do more, the most obvious is to build more genuinely affordable houses only available to first-time buyers," he said.
What would you like to see done to help first-time buyers onto the property ladder? Let us know in the comment section below.