Brokers have discussed whether market conditions are putting FTBs off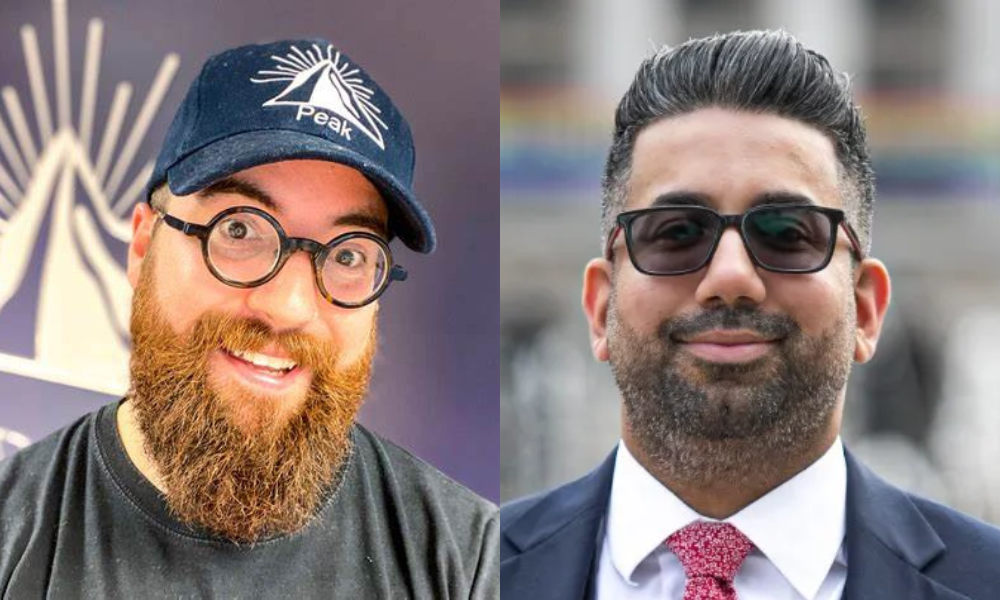 As the uncertainty within the mortgage market continues, have first-time buyers been deterred from taking their first, tentative steps on to the property ladder?
Mortgage Introducer put that question to a host of mortgage brokers from across the country – and there was significant variation in their answers.
First-time buyers – the rent vs buy debate
Rhys Schofield (pictured left), brand director at Peak Mortgages and Protection, said the part of the equation that always gets missed is that homebuyers have 'no option but to suck it up and pay what it costs', as the rental market is highly dysfunctional.
Schofield said rents continue to skyrocket, tenancies are insecure, demand continues to increase and good quality available homes to rent are like 'hens' teeth.'
"Compared to that, buying even at a higher cost now still wins for most people we speak to," he added.
Imran Hussain (pictured right), director at Harmony Financial Services, agreed with Schofield that first-time buyers are comparing rising mortgage costs to rental payments.
"Rental costs have skyrocketed in the past six months for many, alongside other living costs such as utilities, so first-time buyers are as keen as ever to get onto the housing ladder," he said.
However, Hussain added that first-time buyers are now putting more consideration into the actual costs of owning the property, not just the mortgage payments.
Greater acceptance levels
James Bull, mortgage broker at JB Mortgages, said in the fourth quarter of 2022, he found that first-time buyer activity on mortgages seemed to pretty much grind to a halt. He noted there was a wait-and-see attitude to mortgage rates, and most first-time buyers were hoping for a drop back to previous levels.
"Now we are well into 2023 and there seems to be an acceptance that higher interest rates are here to stay for the next couple of years at least, so first-time buyers are back in the market," he said. People ultimately still need somewhere to live, and Bull said the dream of homeownership has certainly not gone away.
Stephen Perkins, managing director at Yellow Brick Mortgages, said first-time buyers always start off wanting the perfect home in the perfect location.
"However, then the reality of sky-high house prices, large deposits and tightening lender affordability steamrolls over those dreams," he said.
Perkins added that first-time buyers have to compromise on what they are looking for so the property is within their budget, which is what he is witnessing now with demand remaining in this area of the market.
Deterred first-time buyers
Meanwhile, Clive Read, owner at Goldmanread, said as market conditions have become more difficult and unstable, he has seen first-time buyers retreat from the market.
"In my opinion, however, now is actually a golden opportunity for first-time buyers to access the market; in a time of uncertainty, pricing a property becomes much more difficult, meaning that sellers are more likely to be open to offers," he said.
First-time buyers, Read said, also play a key role in underpinning the market, as they are chain free and so, are more easily proceedable than home-movers who have a property to sell.
"This means that a first-time buyer may be favoured over an applicant who has a property to sell, but is not yet under offer, even though they may have put in a lower offer," he added.
Do you believe the mortgage crisis has deterred first-time buyers? Let us know in the comment section below.