Advisers need to recommend product for the right reasons, say industry experts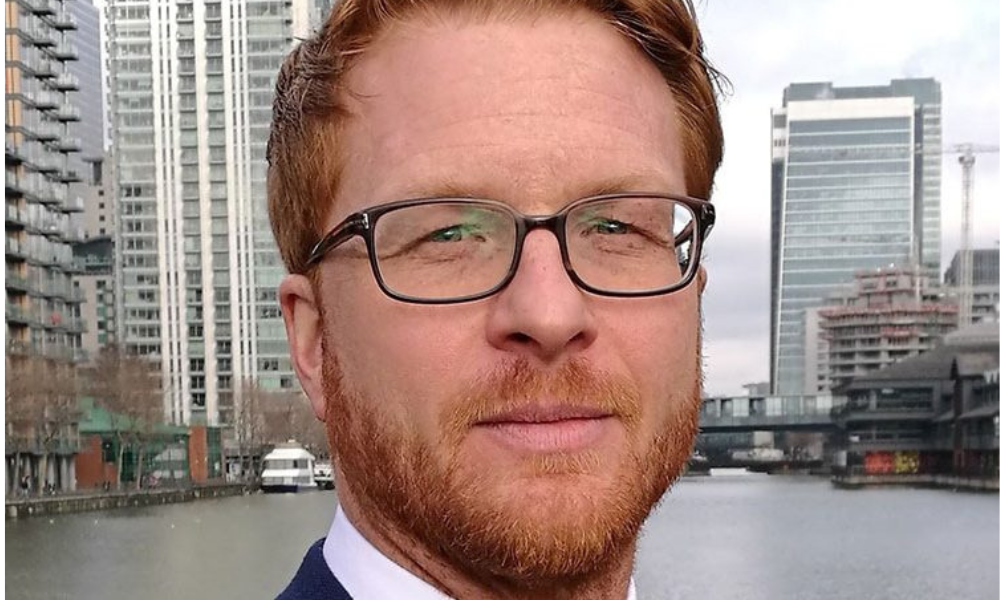 The cost-of-living crisis has resulted in an uptick in the number of homeowners looking to release equity from their homes, according to two industry experts.
Jonathan Barrett, chief executive and co-found of Comentis and Richard Merrett (pictured), head of strategic development at SimplyBiz Mortgages said owners see the solution as an increasingly viable option amid surging costs.
Rising inflation has been spurred on by the war in Ukraine, worsening the energy bills crisis the UK was already facing.
As a result, Barrett said that some people are looking to equity release for short-term fixes – a path that may not be suitable for all borrowers, especially those who are already vulnerable.
Read more: Equity release market hit new highs in Q1 2022
"With the cost of living continuing to rise, we are seeing people being forced down the equity release route," said Merrett.
He added that this segment includes vulnerable customers who may be choosing equity release when it's not in their best interest to do so.
"We have an aging population, societal pressures to support children far into adulthood, pension pots declining, house prices rising and inflation skyrocketing," said Barrett. "How do people support themselves whilst enduring all of this?"
Barrett believes that advisers need to be aware of all these circumstances and recommend equity release to customers for the right reasons.
Merrett said the traditional segment of buyers who might consider equity release is not a "niche" market, with an estimated 187,120 new mortgages given to borrowers aged 55 and over in 2021 and total lending coming to £28.1 billion – the highest since records began in 2014.
According to UK Finance's latest later life mortgage lending figures, this is an 11% increase on mortgage volumes compared to 2020, and a 22% increase in the value of lending.
Barrett went on to say that the connection between lenders and advisers is very important when it comes to equity release.
"During the application process the question of whether the lender is doing enough and whether the adviser is doing enough always needs to be asked," he said.
According to Merrett, lenders and advisers must always consider the conditions the customers are in and what the equity release is intended to be used for, factors that can be a good indicator of whether the customer is vulnerable or not.
"The number of vulnerable customers is increasing, and equity release is increasingly being used to pay for care homes and treatment," said Barrett.
As such, Barrett explained that delays to the process can have serious repercussions for the customers as it could delay urgent treatment or prevent them from moving into a full-time care facility.
Because of this he believes it is important for each equity release case to be assessed on an individual basis, thereby reducing the likelihood of causing further issues for vulnerable customers.
Barrett also pointed to the rise in house prices as a reason why the number of homeowners looking to equity release has risen.
He said Comentis has seen a growing number of older homeowners releasing equity from their homes with the intention of gifting the money to their younger relatives to help them onto the housing ladder.
Read more: UK house prices rise for 10th consecutive month
There has been a countrywide decline in supply, which has caused UK house prices to continue rising.
Finally, Barrett explained that the stigma surrounding equity release has faded over the last few years, noting that it has become a genuine option to consider when looking to generate funds.
"Everyone involved within the process needs to work together in order to continue improving customer outcomes, and supporting vulnerable customers," he said.
Merrett added that many people have begun to forget about COVID since the restrictions have been removed and many new global issues have arisen in its place.
However, he emphasized the importance of remaining conscious of vulnerable people's change in circumstances because of the pandemic.
"Many vulnerable people are still having to reduce their contact with others, wearing masks and avoiding public transport as much as possible. Lenders, brokers, surveyors, conveyancers, all involved within the process needs to be considerate of everyone's circumstances," he said.
"COVID is still impacting people and the process needs to be improved to ensure more vulnerable customers are not created."