Annual price growth slows down but remains in double digits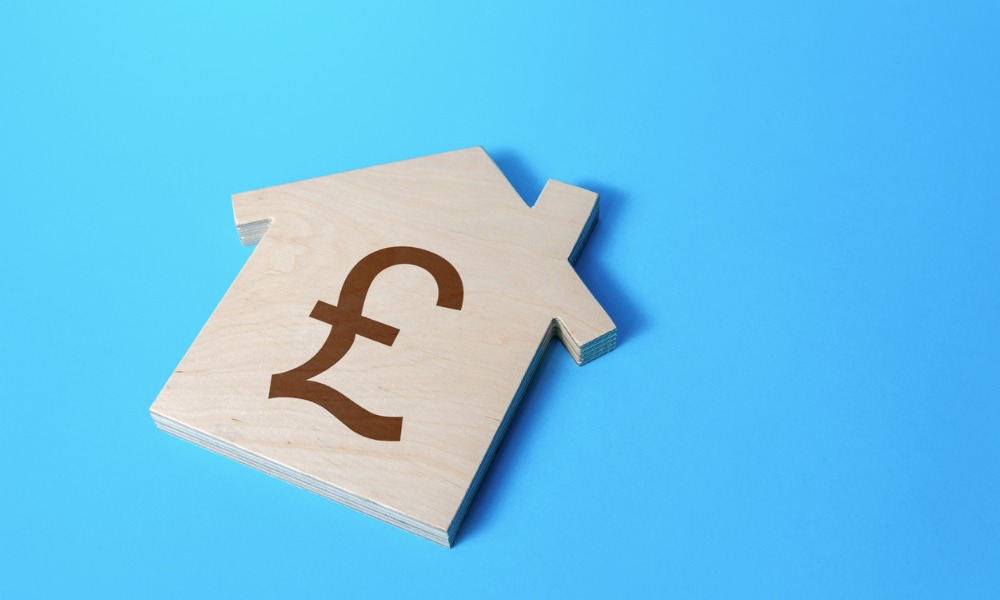 House prices continued to climb in May, hitting an annual increase of 11.2% and pushing the average to £269,914, the Nationwide Building Society has reported on Wednesday.
The latest Nationwide House Price Index also showed that annual UK house price growth slowed modestly in May, from 12.1% in April. However, prices were up 0.9% month-on-month after taking account of seasonal effects.
The tenth successive monthly increase has also kept the annual price growth in double-digits.
"Despite growing headwinds from the squeeze on household budgets due to high inflation and a steady increase in borrowing costs, the housing market has retained a surprising amount of momentum," Robert Gardner, chief economist at Nationwide Building Society, said.
"We continue to expect the housing market to slow as the year progresses. Household finances are likely to remain under pressure with inflation set to reach double digits in the coming quarters if global energy prices remain high."
According to Gardner, measures of consumer confidence have already fallen towards record lows.
"Moreover, the Bank of England is widely expected to raise interest rates further, which will also exert a cooling impact on the market if this feeds through to mortgage rates," he added.
Amey Hellen of Derby-based estate agency Boxall Brown & Jones, said May 2022 was exceptional for exchanges and completions, probably the busiest month since the end of the first pandemic lockdown.
She, however, noted that it felt quieter in terms of prospective buyers looking to purchase homes.
"If buyers do drop out of the market, reducing demand, we may finally start to see some parity with supply, which in turn will slow price growth," Hellen said, commenting on the Nationwide report.
Other recent house price indices also showed a sustained rise in house prices, but also indicate a market that is slowing down.
Read more: Zoopla reveals the latest on UK house prices.
Mark Harris, chief executive of mortgage broker SPF Private Clients, said there are still signs of strong activity in the market even though some of the heat has come out of it, and mortgage brokers remain exceptionally busy as borrowers worry about rising rates.
Alex Lyle, director at estate agency Antony Roberts, remarked it is getting more difficult to call the market.
"On the ground, it feels as though activity has slowed a little over the past few weeks, due most likely to a lack of stock, combined with various bank holidays and half term rather than rising interest rates and inflation," he said.
"The imbalance between supply and demand continues to fuel house price growth. Such little stock is coming onto the market, while buyer enthusiasm for a competitive-bidding bun fight appears to be waning. Some down-valuations are also beginning to creep in, which we haven't seen for quite a while," Lyle added.
For Iain McKenzie, chief executive at The Guild of Property Professionals, it's been surprising how little the cost-of-living crisis has affected house prices.
"Now, it looks like the rate of price rises will gently slow over the coming months, rather than anything more severe," he said.
"There is more turmoil on the horizon with further interest rate rises likely, and the energy crisis unlikely to see inflation return to normal any time soon, but the housing market has shown its resilience time and time again," McKenzie continued.
Nicky Stevenson, managing director at estate agent group Fine & Country, noted annual price gains are finally beginning to decelerate as challenges in the broader economy start to filter through to the housing market.
"Many households are struggling amid the deepening cost-of-living crisis, and it was only a matter of time before we saw a knock-on effect in price growth. While an imbalance still exists between supply and demand, things are slowly beginning to shift, and at last, we are seeing a steady rise in new listings," Stevenson said.
"Sellers could be seeing the last of double-digit price growth. Change is in the air and that's going to come as welcome news to first-time buyers," Lucy Pendleton, property expert at independent estate agents James Pendleton, commented.