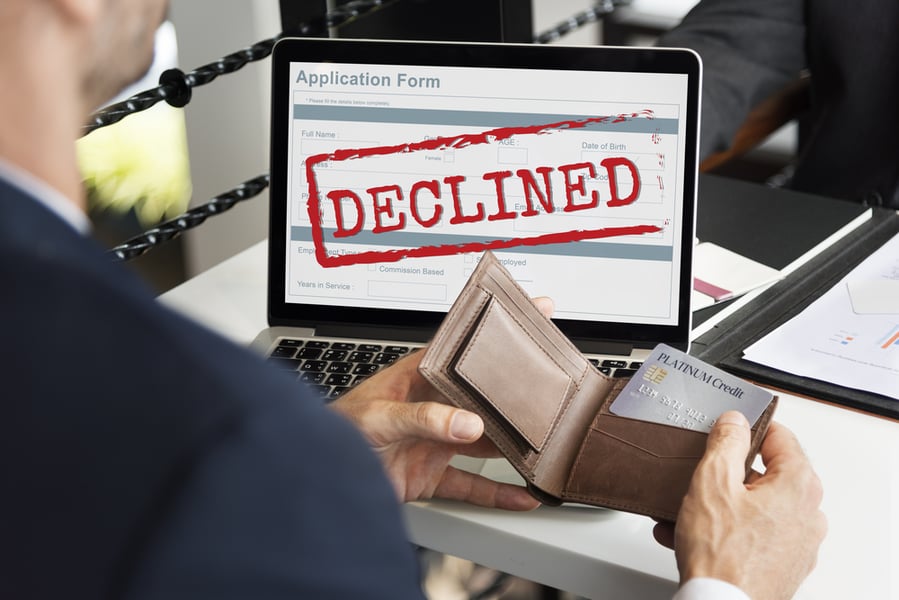 Over a million of Britain's high net worth individuals have been denied a loan or any form of credit over the past five years, according to research from Market Financial Solutions.
The study found that 17% of HNWI's have been unable to secure a credit card, bank loan, or commercial loan in a timely manner.
One million of Britain's top-rate taxpayers have been turned away from a high street lender despite owning assets that exceed the total loan amount required.
Parash Raja, chief executive at Market Financial Solutions, said: "Whether you're a high net worth individual or a prospective property buyer, there is a clear problem for British consumers and investors attempting to access traditional lines of credit."
The research found that Londoners fare the worst when it comes to credit approvals, with over a third of Londoners being unable to secure a credit card or bank loan in a timely manner for the past five years.
For Britain's millennial generation the data fares no better, with just under a third (31%) of 18 to 34 year olds struggling to acquire some form of credit from a bank.
Raja added: "Londoners are clearly struggling, and this is concerning when you consider that e price for London property is continuing to rise.
"The current processes adopted by the UK high street's big name lenders are clearly restricted in their effectiveness due to excessive red tape that is putting property purchases at risk.
"This is inhibiting borrowers from borrowers from fulfilling their intentions, both in business and in their personal lives."
The North East voiced the strongest level of dissatisfaction outside of the capital when acquiring credit from banks, with 44% in the region considering the process too restrictive.