Spotlight: Jessica Bird speaks to Chirag Shah at Nucleus Commercial Finance about team culture, the growth of the specialist market, and supporting SMEs in a post-COVID world.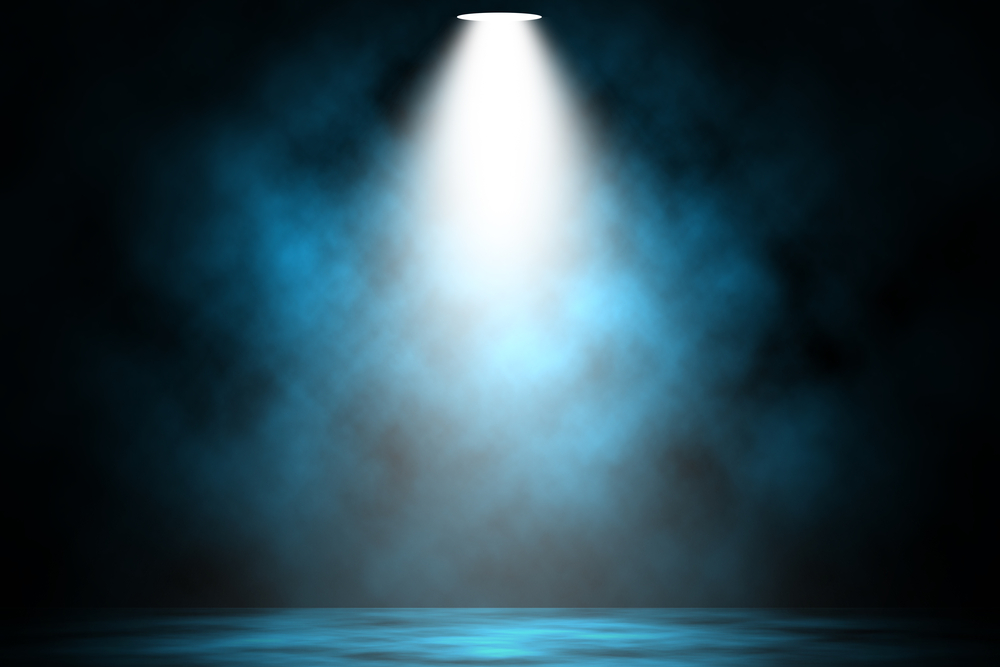 Spotlight: Jessica Bird speaks to Chirag Shah at Nucleus Commercial Finance about team culture, the growth of the specialist market, and supporting SMEs in a post-COVID world
In January 2021, Nucleus Commercial Finance secured a £200m funding line from two global investment firms, with which it aimed to increase its capacity to support UK small to medium enterprises (SMEs) as the country emerges from the COVID-19 pandemic.
The lender reinforced this commitment in March, when it launched Business Growth Loans, designed as a top-up to the government's Coronavirus Business Interruption Loan Scheme (CBILS), and to provide additional funding following the scheme's close.
Earlier this month, high demand led to Nucleus' decision to enhance the product, extending the term and raising the upper lending limit. With these changes, the lender aims to meet borrower needs and provide fast, flexible solutions, factors which underpin its overall approach.
Solutions-focused lending
For Chirag Shah, founder and CEO of Nucleus, the foundation of the business' success has been in offering a wide range of solutions to suit diverse needs.
He says: "We are not a single product business, we have multiple products, and the reason for this is to give businesses choice. We generally say we are a solutions-focused business, not a product-focused business."
This means that, while a prospective customer might not initially be a good fit for the product they are asking for, the lender is structured to find other solutions, rather than being rigidly held to a small, inflexible range of products.
This is also something that makes for long-term relationships with borrowers, Shah adds: "Every business' needs are different when they apply, and those needs evolve over time. This is where we are able to support them – we have had businesses that came to us, borrowed on one sort of product, and then as it grew we were able to continue supporting the business through a combination of all the products we have.
"At the end of the day, it's not just transactional with us, it's a relationship. If they've had a good experience with us, they want to continue the relationship across different products. That's what really sets us apart."
A further tenet underpinning these relationships is the importance of clarity and transparency alongside flexibility.
"We talk to introducers, and one of the biggest items tends to be that getting just a no, without clarity on why that's a no, is more frustrating," Shah explains. "They will end up wasting their time going to different lenders, making the same applications.
"We want to try to accommodate them, but if we can't, we still want to support them by telling them why exactly we can't. Then at least the introducer can try to guide them to the right lender.
"Don't get me wrong, the more information you give, the more questions people have sometimes, so it does put a lot of strain on our team, but that's something we are always happy to deal with, and we do strongly feel that has made us a preferred lender for a lot of people."
Having this policy of openly explaining decisions, Shah says, is also important when it comes to building positive, long-term relationships, as it allows a lender and introducer to work together, with the full information available, to consider different solutions, either for this client or for future ones.
Shah says: "That has helped us position ourselves as a lender of choice. Not only have we provided a great journey and a quick turnaround, but we are also adding maximum value, making sure they don't waste time in applying to lenders where it will also be a no.
"It gives intermediaries a very clear, concise idea of what we can and can't do, so next time they know if they should put an application in to us or not."
Business values
From the customer perspective, the values held by Nucleus Commercial Finance are clear: creating the "best journey with the maximum options."
For this kind of external service to be created, however, there has to be a focus on internal culture. So, what approach does Nucleus take to its team members?
Shah answers: "When people wake up, they should be looking forward to starting work. As a business we are all partners – the customer, introducers and the team – we are all on the same side.
"At any point of time, as a business we feel any member of the team should feel they are growing. Nobody should be left behind. Only then can we really be successful."
While the business has grown and changed in the 11 years since its launch, these team values have remained the same. With this as a foundation, Nucleus' approach to the customer, and its commitment to making their journey seamless, has come to the fore.
"In the last few years, that has materially changed – the starting point is what the customer needs, that is the driver, instead of what we can offer," Shah says. "We are solution-based as a firm. That's something that we have evolved as a business."
During the past year, maintaining an internal culture has become increasingly difficult. With the advent of home and remote working – for most a new concept – the camaraderie of the office slipped away, threatening to leave people isolated and disconnected from their company culture and their coworkers.
However, Shah maintains, with the technology available today, it is still possible to create that sense of mutual growth and collaboration even when working from home. The key, he says, is communication: "It helps having team Zoom calls, but also having one-on-one Zoom calls with people. It doesn't need to be every day, but it does help.
"People are facing difficult challenges, and everybody is different; the more you talk with everyone the more you understand the challenges that we as a business are going to have to encounter, and need to solve, to make sure that the team stays happy.
"It's very difficult to replace face-to-face conversations, or having a pint in the pub, but with Zoom you can have more frequent communication, which I do feel does help."
This focus on a cohesive internal culture feeds outwards into Nucleus' relationship with customers and introducers, creating the relationships that Shah feels sets the business apart: "A happy team delivers the right results, and delivers the communication. When someone picks up a call, it's reflected in the conversation they have.
"The feedback we consistently get from introducers is that it's great to work with any member of the team, and that's what we strive for.
"The only way you can have a great customer journey is if the people who are enabling that journey are really buying into the concept and are happy to do it – one won't work without the other."
Streamlining service
Over the last few years, Nucleus has focused its efforts on this concept of the customer journey, and on making it as streamlined and seamless as possible. The lender aims to create a 'one-click lending' concept, massively reducing the number of clicks and amount of keying of data that has to be done to get the borrower from enquiry to completion.
To this end, the lender has developed its myNucleus portal, which came to fruition in September 2019, and through which all deals are now processed.
Shah says: "With things like open banking, all the information that we need to make our decisions is widely available. Over the last three years we have built the systems to fetch the information, and to analyse and decision the deal.
"We have got those tools in place, reducing the number of clicks a customer has to make, and giving them choice."
The aim, and one which Shah projects the business will reach within the year, is that a client will be able to simply provide their name and permission to access open banking, and in 90% of cases they will get a result in 60 seconds.
This kind of speed takes time to achieve, however. The myNucleus portal, and this further goal to reach simplified, one-click lending, is the result of three to four years' work building the tools.
Ultimately, while the focus is on ease of use for the consumer, the choice to implement technology is not one to be taken lightly, or made quickly.
"We have been around for over 11 years, and it's a very experienced team, but it's taken us years to build these tools and get to this stage, because at every step we have to ensure we are not compromising the quality of these decisions," says Shah.
"Speed cannot come at the cost of the quality of underwriting, and consistency."
Reacting to the pandemic
Little did the business know just how important these years of investment in technology and streamlining would prove to be in 2020. When the pandemic hit, the systems had been in place for six months, providing firm footing when many had their foundations shaken.
Being a multi-product, solutions-focused lender also helped, according to Shah: "At the start of COVID it really helped us to have a multi-product offering, because with credit risk changing very rapidly, we could still keep supporting businesses through that period."
In July 2020, Nucleus became accredited under CBILS, accepting applications via the myNucleus portal. Seven months later in February, it had received more than 10,300 applications, or £2bn-worth of enquiries. For 86% of these applications, a decision was made the same day.
The sheer volume of demand made it only too clear that a simple, streamlined tech solution was integral.
"Once we got accredited for CBILS, to be able to really support businesses we needed to be able to analyse those applications, to analyse them in a very consistent manner, provide reasons if we can't lend to them, and to have the right level of funding," says Shah.
He adds: "During the pandemic it's been really great to see so many applications turning around so quickly, it's just a proof of concept – the number of applications we've received, the feedback we've received, and the quick turnaround we've provided."
All in all, while CBILS lending took the place of some of its other products, due purely to borrower preference, Nucleus came through 2020 with similar lending volumes to 2019, despite the upheaval being felt across the market and the country as a whole.
Nucleus also recruited during the pandemic, with Shah reporting that, with the various video conferencing programmes available, there was little to deter its growth. However, it did have to rethink how teams worked together, and adapt to changing circumstances, from initially planning to get by for three months of lockdown and return to normal, to reassessing how to communicate and work together effectively over a longer period of separation.
While nothing can quite replace the creativity and team ethos fostered in a shared office space, Shah says: "I don't think we'll go back to a full office model, it will be some kind of combination of a home and office model. In the office there is more camaraderie, and also it helps for innovation to have that mix.
"We want to support people and be more flexible, and we are trying to figure out what the right structure will be going forward."
Looking to the market and economy as a whole, Shah points to government supports – including CBILS – as having been important steps in keeping businesses afloat, either by providing funds, or helping reduce outgoings.
However, how businesses cope as these support systems are slowly removed – as has already happened with CBILS – is going to depend on each individual company, and on the lenders that support them. Part of this picture has to be the repayment of emergency loans, at a time when few businesses, particularly those in the hospitality sector, are back to trading at normal levels.
To help soften this, Shah believes: "Government supports should continue, but the form of support should change. We can't stay at a similar level of support, at some point the tapering has to start, but we can't just go from full support to nothing."
He adds: "Government support in general has definitely been effective, there's no doubt about that. A lot of the businesses that have survived over the last 12 months wouldn't have done so without it.
"However, we have to pay for it at some point. It's difficult to say when this will start, but everybody will have to pitch in in some form or another."
Not just an alternative
Over the course of the pandemic, the specialist market has appeared to go from strength to strength. As businesses and individuals see their financial situations become more complex in its wake, this is only going to continue.
Shah points out that this picture was forming well before COVID-19 came into our general consciousness, and that the classification of lenders such as Nucleus as 'alternative' lenders in itself misses the point of their role in the market.
He says: "In general I think the alternative market has played a big role, and will continue to do so. Even before CBILS, you're talking about billions of pounds of support every year coming from the non-bank lenders."
This strength has been solidified over the past year, which in many cases proved that specialist lenders had the flexibility, agility and streamlined systems that put them in a strong position to adapt during such turbulent and unpredictable times.
Shah continues: "We are doing ourselves an injustice by calling ourselves 'alternative', we may even be the lender of choice because of how quickly we turn things around, how transparent we are with decision-making, and the certainty we provide in the market.
"We should be looked at as mainstream non-bank lenders, rather than 'alternative' lenders.
"We have played a big role over the last five to seven years, and during the COVID period we have supported the government's objectives of supporting business via CBILS, and going forward we will continue to provide support."
This is something that Shah feels introducers do – to an extent – already understand and appreciate. The importance, then, lies in ensuring this message is broadcast out into the wider consciousness of prospective borrowers, who might currently not know to look beyond the high street.
The future
COVID-19 caused strain in many ways, whether in the form of increased stress and worry in our personal lives, the sudden demand for sophisticated networks of at-home offices, or – in regards to the lending market, emphasising pressures that were already in place.
Shah explains that prior to the pandemic, the UK had more than 300 small business lenders, some of which were already struggling to compete and, as a result, closing their doors. While healthy competition is important, his view is that without the space to achieve scale, a lender is naturally going to struggle.
The pandemic has only exacerbated this issue, but that is not necessarily a bad thing for the market as a whole, and for those lenders that make it to the finish line.
Shah says: "Once the pandemic ends, the number of lenders is going to be a lot smaller. But the lenders that are on the other side will be more refined, more thorough; they will have been tested, have better access to capital, and will be able to support businesses much better.
"While it has been a challenging year for all of us, it has also been a chance to prove that our systems are very sound."
As for other future trends, Shah notes that businesses will start to feel the pressures of not just government supports that need to be repaid, but the return of other delayed realities, such as creditors that have been put on hold, payment holidays coming to an end, and more. However, this will come at a time when few are back to normal trading, and indeed our definition of 'normal' may have to change altogether.
As a result, he says: "The kind of support businesses are going to need is going to materially change, where large repayments are not going to be something many businesses can make.
"So, the profile of the borrowers is going to materially change and the kind of products that we will have to come up with is going to continuously evolve."
For Nucleus in particular, the coming year will see a focus on the further development of many of the same themes the business has focused on so far: technology, turnaround times, and the seamless customer journey.
Shah concludes: "There are going to be some permanent changes in terms of the use of technology – and customers' acceptance of technology – the turnaround times customers expect, and the quality of decision-making the customers are expecting.
"The lenders that are able to deliver on all of those fronts will grow and become stronger."
Read Specialist Finance Introducer's previous Spotlight here.