There were 5,100 new buy-to-let house purchase mortgages completed in April, the same as this time last year.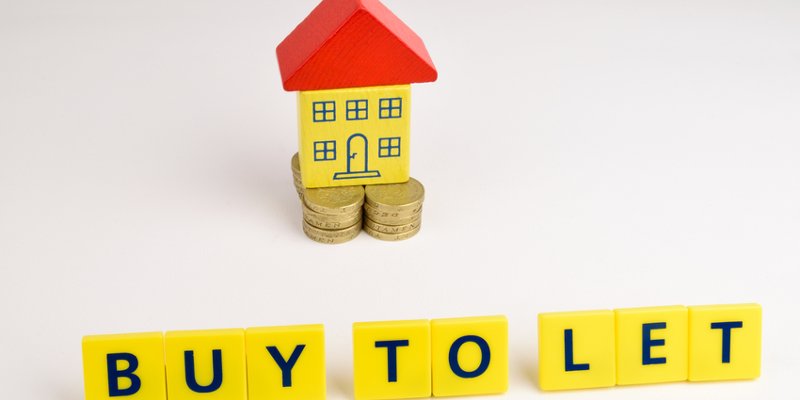 Following from regulatory and tax changes, the buy-to-let market seemed to settle in April, remaining unchanged from the previous year, UK Finance's Mortgage Trends Update has found.
There were 5,100 new buy-to-let house purchase mortgages completed in April, the same as this time last year, and there were 14,400 remortgages in the buy-to-let sector, the same as this time last year.
Gareth Lewis, commercial director of property lender MT Finance, said: "The buy-to-let numbers really stand out because they have remained stable compared with the same period last year, suggesting sustainable activity.
"This is remarkable given all the negativity surrounding the sector and the harsher tax and regulatory environment. Tales of landlords exiting the sector in their droves seem wide of the mark: these figures suggest that isn't the case at all.
"Part of the continued demand for buy-to-let is down to the lack of alternatives investments. Savings rates are low and monitoring the stock market is almost a full-time job.
"As long as you play the long game with property, there is more certainty of growth and people tend to trust bricks and mortar more than other investments."
In 2015 the government announced it would start to phase in mortgage tax relief. In 2017 to 2018 the deduction from property income was restricted to 75% of finance costs, with the remaining 25% being available as a basic rate tax reduction, in 2018 to 2019 the finance costs are down to 50% and during 2019/2020, 25%.
From 2020 to 2021 all financing costs incurred by a landlord will be given as a basic rate tax reduction.
Andrew Montlake, director of the UK-wide mortgage broker,Coreco, added: "What's interesting is that the impact of recent tax changes on the buy-to-let market appears to have settled down.
"The buy-to-let market is not what it was but has now reached a new equilibrium."
Richard Pike, Phoebus Software sales and marketing director, said: "Even the buy-to-let sector is holding its head above water which, given the regulatory and tax changes that landlords have had to withstand, is somewhat surprising."
Simon Heawood, chief executive and co-founder of Bricklane.com, was less pleased with the figures.
He added: "The number of new buy-to-let mortgages has fallen off a cliff over the last few years, with the total down 50% since 2016. Based on today's stagnant numbers, we shouldn't expect that trend to change in the near future.
"The rental market has become increasingly difficult for new and existing landlords to navigate. In addition to a raft of tax penalties, the recent introduction of the Tenant Fees Act and the proposed scrapping of 'no fault' evictions show that the market is moving in a pro-tenant direction.
"Landlords will soon be expected to provide a higher standard of service and, faced with diminishing profits and an increasing workload in the buy-to-let market, we expect to see more and more individuals revaluating their portfolios, with many then looking at alternative routes to invest in this asset class."
There were 18,920 new remortgages with additional borrowing in April, up 0.3% year-on-year. For these remortgages, the average amount taken out in April was £54,000.
Furthermore, there were 19,140 simple pound-for-pound remortgages, with no additional borrowing, 6.2% fewer year-on-year. In total, there were 3.1% lessfewer mortgages in April 2019 than in the same month a year earlier.
Jonathan Sealey, chief executive at Hope Capital, said: "In terms of the value, both simple refinance and equity remortgages are down.
"With a steady rise over the past few years in the trend for making home improvements rather than moving, this could suggest some homeowners looking to remortgage in order to add value to their homes ie for a larger equity withdrawal - are now looking to alternative funding for a more tailored service.
"Specialist lenders are continuing to see steady business coming through suggesting that customers increasingly turn to lenders who can offer them a more bespoke solution."