Industry expert assesses government scheme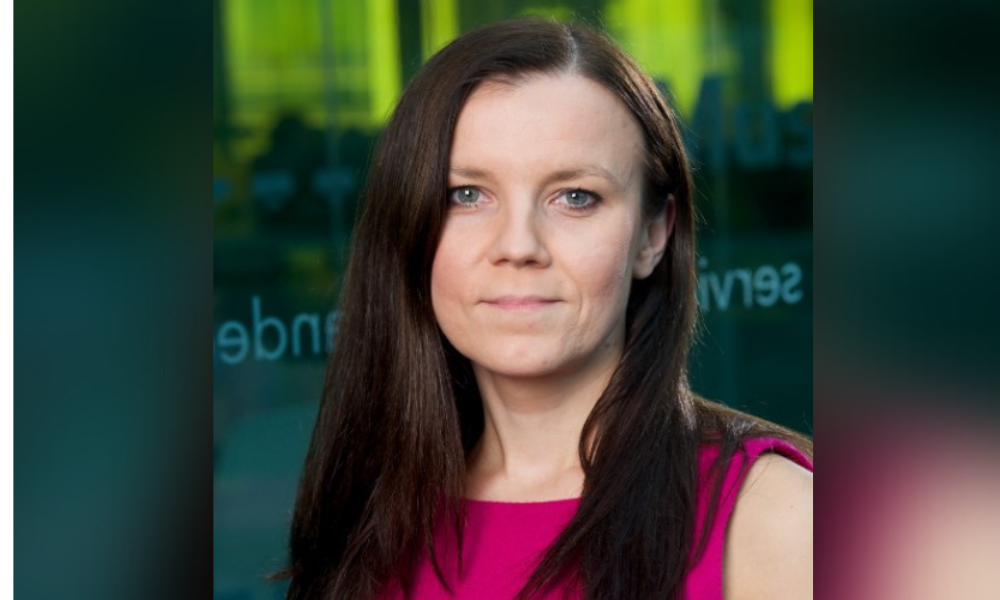 With the cost-of-living crisis dampening spending power, the government's Rent to Buy scheme is an attractive option for some.
The initiative enables a tenant to rent a new-build home from a housing association at 80% of the market rate, allowing them to save up for a future deposit on the property .
Typically, after five years or less, the property becomes available to buy and the tenant is offered the home first before it goes onto the market.
Rising popularity
Equity research analyst of real estate, housing and construction at Bloomberg Intelligence, Iwona Hovenko (pictured) said that the scheme was likely to be considered by more potential buyers in the cost-of-living crisis.
"On the face of it, Rent to Buy could potentially be an attractive option to prospective buyers who would not be able to secure another way to homeownership," she said.
Read more: Rents continue to rise – ONS
Hovenko added that as private-rental homes tended to be lower quality and less energy efficient than other tenures, according to the English Housing Survey, the Rent to Buy scheme enabled tenants to have access to more energy efficient new-builds.
"Rent to Buy could allow tenants to live in a more comfortable and cheaper to run new home, possibly at a relatively-low cost, albeit renters would need to do their own maths versus possible alternatives," Hovenko outlined.
Limiting factors
However, Hovenko suggested that there may be some factors that could limit the uptake of the Right to Buy scheme.
There may not be enough information available about the programme, meaning that potential buyers might not even be aware of its existence. Some house hunters might also be wary of hidden charges and the extra layers of rules, as well as a certain loss of flexibility, in Rent to Buy and Shared Ownership.
Hovenko explained that if an individual could not afford to buy the entire property at the end of the tenancy, they might be given an opportunity to purchase it on a shared-ownership basis.
"Some renters could also prefer a flat or a house share that lowers the monthly rent payments, while also allowing them to retain the flexibility to move easily, should their circumstances change," she added.
She detailed that prospective buyers worried about the cost-of-living and the worsening economic outlook may value that flexibility more than before.
"Another drawback could also be the limited availability of such homes, which then affects their location, and again means less flexibility for potential buyers," Hovenko said.
Impact of Help to Buy ending
The Help to Buy equity loan scheme closed for new applicants on October 31, with the scheme set to close for good in March 2023.
"One of the big draws for buyers using the Help to Buy has been the interest free government equity loan that considerably lowered the borrowing costs," Hovenko said.
Read more: First-time buyers – are schemes really helping?
Since its inception in 2013, more than 355,000 new-build properties have been bought with the help of an equity loan, with the total value of these equity loans reaching more than £22 billion.
Hovenko elaborated that the conclusion of the equity loan scheme might encourage an influx of individuals looking to the Rent to Buy scheme as an increasingly attractive alternative approach to getting onto the property ladder.
More information on Rent to Buy as well as its advantages and any charges involved, was the priority to help renters fully evaluate its appeal and answer any concerns regarding hidden additional costs or fees, she said.