They are earning significantly more yield than their buy-to-let counterparts.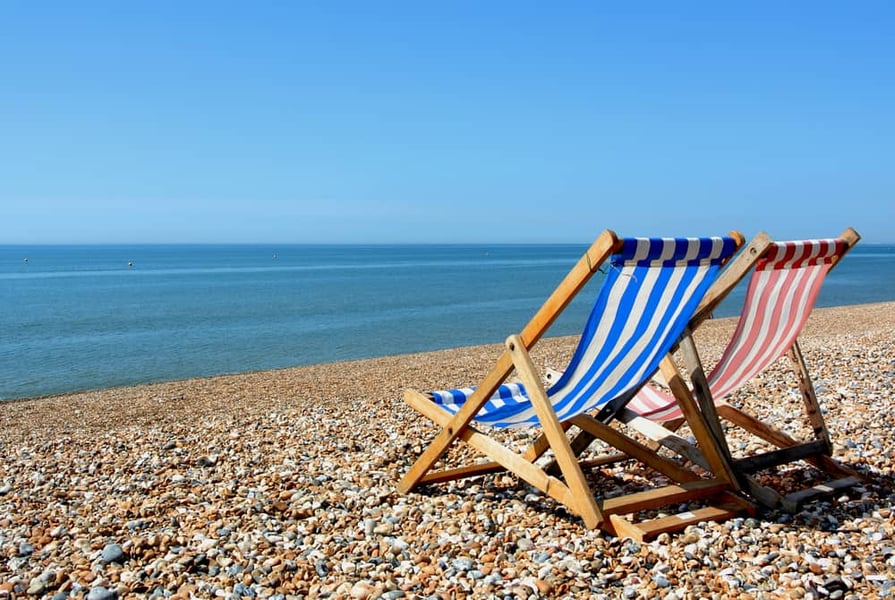 COVID has caused many people to look closer to home for holiday destinations and Sarah Tucker, founder and managing director of The Mortgage Mum, believes holiday-lets have restored people's love for the UK.
She explained that the holiday-let market has seen a drastic rise since COVID, however she believes that once the world returns to normal, demand will continue.
Tucker said: "I believe people have fallen back in love with the UK, and it will be a long time before everyone is comfortable about going overseas.
"There are so many areas of the UK that are beautiful tourist hotspots and many are already booked up for the next year. This has to be a good space for an investor's money."
As a result of the uptick in demand, Tucker said that holiday-lets have pushed themselves to the front of investor's minds. When you are looking at return on investment (ROI), you need to take lots of factors into account, but typically a good holiday-let can earn you as much in one week as you could earn in a month from a buy-to-let.
An average holiday-let owner earns up to 30% more yield than their buy-to-let counterparts, and it is estimated that they will deliver an 8% return annually while buy-to-let investors aim for a yield of around 6%, Tucker explained.
The average occupancy for a holiday-let is between 20 and 24 weeks a year. But high performing properties in popular locations can achieve over 40 weeks booked.
Tucker added: "A good profit target if you have no mortgage or letting fees is 50%, but most people are going to use a mortgage and have letting fees deducted, in which case you might aim for 30%."
Looking at the best approach, Tucker said buying a holiday-let in an area with predicted investment is a wise decision.
"The big win is to buy a property in an area that becomes popular. Right now, for example, there is an area in Wales that is tipped for the next big Centre Parcs style resort," Tucker added.
Investing in properties around that area could potentially give you huge appreciation, especially if you buy a rundown home in an area that starts attracting people in the future.
Overall, Tucker believes that an investor's main focus for a holiday-let is to be clear about the attraction for people staying there.
She explained: "Why would people visit that area for a week as opposed to any other? You should also consider the competition if it is a tourist hotspot - don't get into a price war."
Switching to look at the cons of a holiday-let property, Tucker went on to say that a holiday-let is typically more expensive to buy than a long-term rental property, and mortgage rates are usually higher too.
In addition, it is commonplace that the initial outlay for holiday-let properties will be large, especially if there are planned renovations.
However, the more you invest in fixtures, fittings and other touches, the more your guests will be prepared to pay.
Tucker said that investors also need to think about housekeepers and people to manage the property.
"You might also need a letting agent, who will typically charge you 20% to 30%, compared to 13% for buy-to-lets," said Tucker.
There will be an initial delay too while the property is furnished and the management agent gets all the pictures up and advertises it. In addition, it can take a while to build a good reputation, so initially demand may not be where it is expected. Due to this, returns are not necessarily going to come straight away. An investor can also expect more wear and tear on a holiday property than a buy-to-let.
There are currently 29 lenders for short-term lets, according to Tucker, so she said it is getting better and more popular than before. However, there are not as many lenders to choose from as for a buy-to-let.
Tucker went on to outline that running a holiday-let can be time-consuming compared to being a landlord.
She concluded: "You need to make sure you get good reviews, and to make sure it is cleaned and prepared properly for guests.
"The management of your holiday-letting business can sometimes be a full-time job if you do not enlist the help of an agent to respond to enquiries, do the marketing, adjust prices, checking in, cancellations, complaints, replying to negative guest feedback etc.
"Overall, I feel this area of the market is promising and one we should be talking about."