Business seems to be booming for auction sales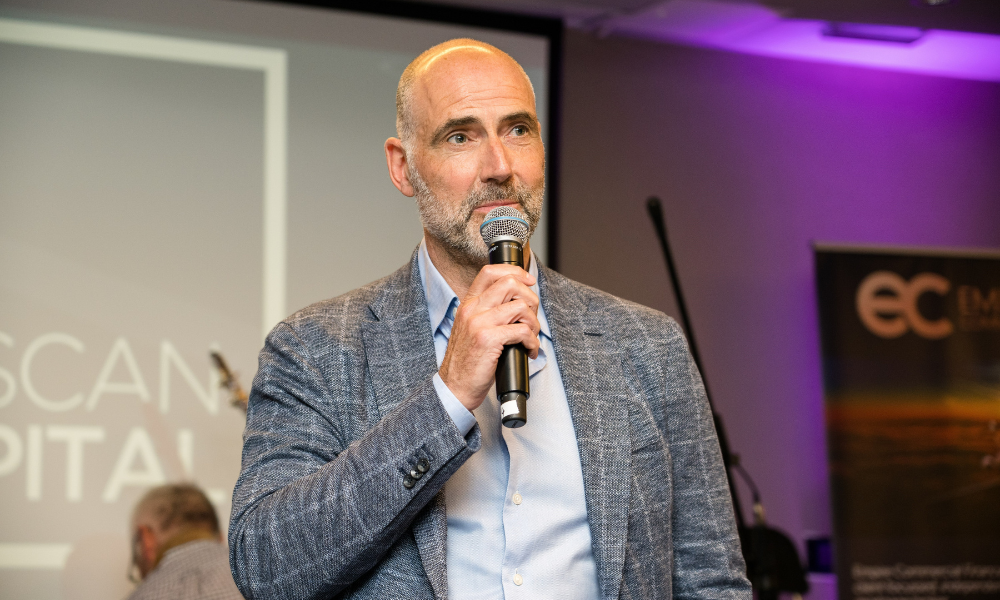 With so much recent turbulence in the housing market, the certainty that buying at auction can bring, appears to be boosting its appeal.
Amadeus Wilson, director of broker SPF Short Term Finance, believes it is no surprise auction houses are reporting an uptick in demand, with interest rates, and wider market conditions, proving volatile.
Rising popularity
"We are the exclusive partner for Savills at its auctions and it has reported a surge in sales, with 66% of lots sold in December, 70% in January and 79% in February," Wilson said.
Wilson believes there is more interest from end users, as the same margins are not there for investors as there may have been in the past.
He said those who plan to eventually live in the property may be able to save on the purchase price because they are buying something which is not mortgageable, meaning it will be cheaper.
"If you are buying for £1.5 million rather than £2 million, then that is a big saving not only on the purchase price, but on stamp duty as you are paying the tax on the raw building rather than the finished product," Wilson said.
The appeal of taking on a project and putting your own stamp on a property, Wilson said, also showed no sign of diminishing.
Lorenzo Satchell, head of sales of bridging finance at Hampshire Trust Bank, said 2023 was gearing up to be a good year for those auction houses dealing in property.
"It has started strongly, with an increase in sellers at auction of between 20% and 25%, up compared to the first quarter of last year," he said.
Meanwhile, Satchell said auction houses had reported a rise in the number of property lots, with additional sales dates being added to accommodate this increase in demand.
Satchell believed auction houses had been responsible for the return of more professional investors and cash rich professionals, as opportunities for buying property under Open Market Value (OMV) were greater.
"In terms of demand, it is strong for residential investment units with tenants in situ, as these have tended to perform well at auction," he said.
Conversely, Satchell said appetite was not so strong with commercial assets due to changes in working patterns since the onset of the pandemic and the subsequent rise in hybrid working.
That said, assets with planning permission granted and those with permitted development rights were still popular.
"In addition, semi-commercial properties continue to generate strong appetite amongst investors as they provide higher yields and tax advantages," Satchell said.
Benefits
Colin Sanders, chief executive of Tuscan Capital, (pictured), enthused: "The benefits of buying a house at auction are numerous; a good auction house works to a proven step-by-step process which provides its clients with access to commercial buyers and an excellent way to manage the sales strategy."
Sanders added that an auction house would circulate a brochure with all of the lots available, providing photos and particulars, to reach all of the property investors and buy-to-let landlords looking to grow their portfolios in the region..
"This provides the opportunity for interested parties or potential buyers to view the properties and inspect the data room for the individual lots prior to auction," Sanders commented.
A reserve price would be agreed with the vendor, but Sanders said a lower opening bid price would attract initial interest.
"As a vendor, you will know how many potential bidders have downloaded the data before the auction starts; if no interest has been shown then it may be worth reconsidering the sales strategy or price set," he said.
Sanders believed an auction could be the best way to achieve some competitive tension, often resulting in a higher price, if not over supplied.
"The auction process requires successful bidders to pay a significant non-refundable deposit, thereby providing the vendor some assurance," he said.
Sanders pointed out that the auction house would also require any potential bidders to register and confirm their credibility and funding, with completion normally contractually agreed after 28 days, providing certainty and speed for the vendor.
Why do you believe auction houses have witnessed increased demand? Let us know in the comment section below.