They are reporting an uptick in demand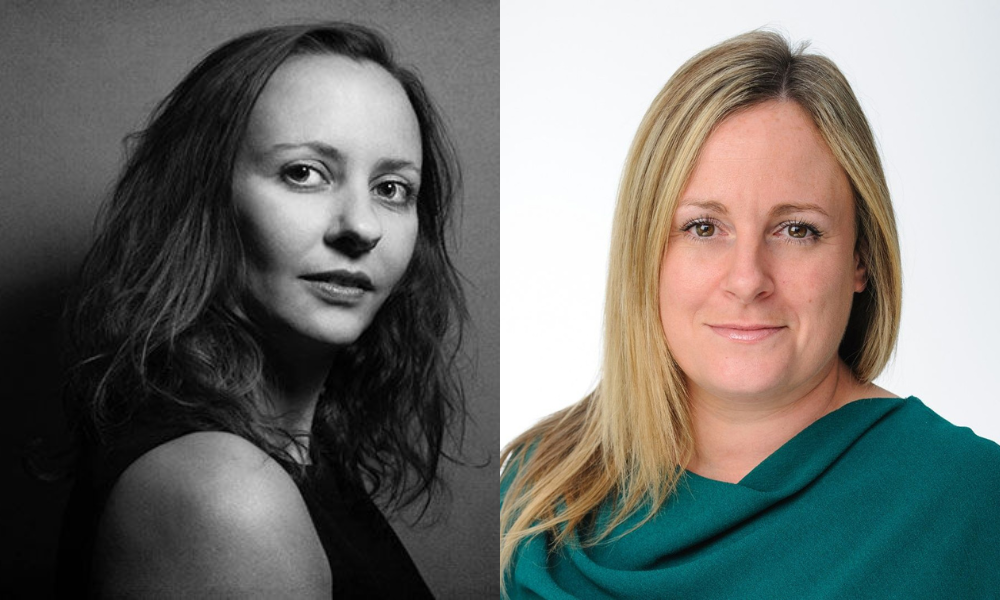 Rising interest rates seen at the tail end of last year sparked concerns around landlords meeting affordability requirements of lenders on their buy-to-let deals. Throw in the spectre of incoming rules on minimum energy efficiency levels for rental properties, and the narrative was that landlords would be looking to get out.
However, while Miranda Khadr (pictured left), founder of Provide Finance, said it is true that for some landlords this has proven the time to make their exit from the market, she added that it is certainly not the case across the board.
"In fact, the heightened activity seen in auction houses suggests that the appetite from some investors is actually on the rise," she said.
Buying at auction
Khadr said she has seen a host of auction houses reporting record levels of sales and interest so far this year.
"However, buying at an auction is not for the faint of heart; it is common for the properties listed at auctions to be in some state of disrepair," she said.
In the best case scenarios, Khadr said that means they simply need a little TLC, with the issues being essentially surface level, although she said there are also properties lacking more fundamental elements, or requiring more substantial work, like a new kitchen or some structural changes.
"The main challenge is likely having the funds to actually purchase the property, given many traditional mortgage lenders will not lend against them in that state of disrepair," she said.
There are opportunities for investors though - the potential to pick up a rough diamond for a low price. If you have an eye for potential, Khadr said auctions can offer a great route to add properties to a portfolio at a low price which can turn into significant revenue streams, whether the investor opts to sell them on, or retain them as an ongoing buy-to-let.
"Given the additional challenges that investors face currently, the fact that auctions can allow them to expand their portfolios, in a more budget-friendly way, may add to their appeal in the months ahead," she said.
With finances stretched for many at present due to market conditions, Khadr said she would not be surprised to see auction houses reporting further growth in activity levels this year.
Maeve Ward (pictured right), director of commercial operations at Mercantile Trust, agreed that, given conditions, it is not surprising buyers and sellers are increasingly looking at alternative methods to ensure a sale, as well as the property being sold at the right price.
"Auctions offer a perfect solution with their fixed completion timeframes and the ability to set a reserve price," she said.
Auctions are not just for property investors, Ward said they are also a great opportunity for first-time buyers and owner-occupier buyers. Many properties in auction are old or deteriorating, therefore perfect for renovation, so she believes this can be ideal for those looking to get a little more bang for their buck, and who are willing to update the home.
Auction houses - Importance of brokers
Khadr said brokers are well placed to improve the understanding that investors have around how property auctions work, and how they can add to their portfolio in an affordable way.
She added that advisers are trusted by their clients, not just because of their ability to identify the right loan, but also because they can educate those clients on elements of the property market they might be unfamiliar with, such as auctions.
"Demand from investors for bargain properties is only likely to increase from this point, which is why it is important for brokers to have their own tactics in place for accessing bridging loans for their investor clients, and to help guide them through the process of purchasing at auction," Khadr said.
However, education is paramount.
"Forward-thinking estate agents can support here, as well as specialist brokers who can ensure that borrowers are best protected by understanding the auction house, its limitations, hidden costs, how to set a reserve price, bidding strategy and the risks of not having the remaining funds in place within 28 days," she said.
In addition, Ward said buyers will need to understand how to source the appropriate finance, as often when buying at auction, the property has some form of defect, making it not mortgageable for conventional lenders.
Are you expecting to see an increase in buyers looking to auction houses this year? Let us know in the comments below.