Co-founder of specialist firm on how to break the mould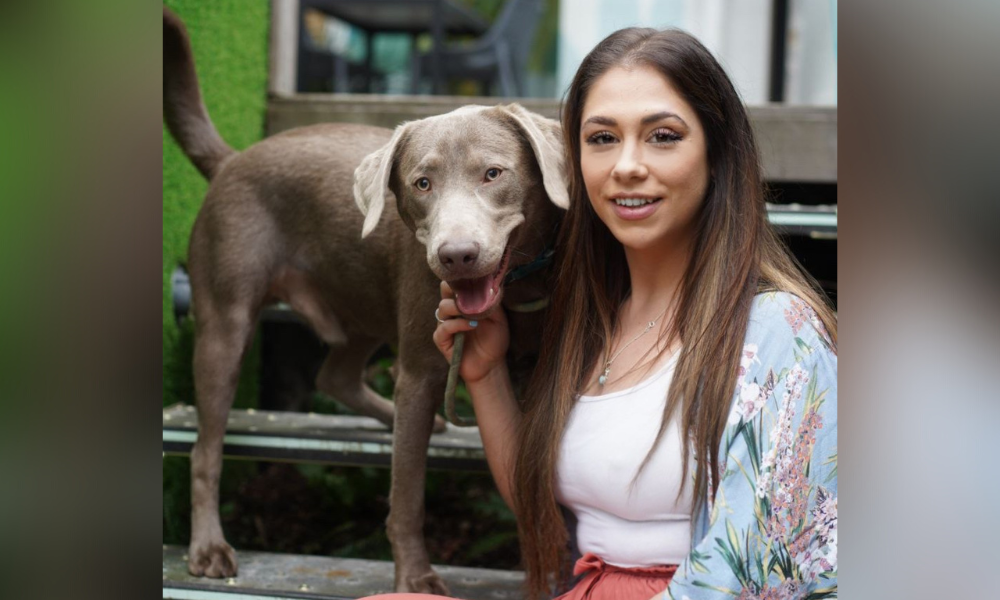 Anastasia Ttofis (pictured), is not your run-of-the-mill solicitor - and she's more than happy to remind you of the fact.
"When I meet people, they'll say to me, you're nothing like a lawyer. I always think, what does that mean? I meditate and I dress a little bit quirky. It took me until now to embrace that and actually realise that was who I was. I thought I was a lawyer, which meant I wore suits. Now I just always go around in my campervan at the beach with my dog and I dress how I want to dress, and I speak how I want to speak."
None of that has evidently prevented Ttofis from flexing her entrepreneurial skills and succeeding in the business world, because she's the managing director and co-founder of law firm, iLA.
iLA is an acronym for 'independent legal advice' which, coincidentally, is also what it does; providing advice in the specialist lending sector, whether it's to do with bridging and buy-to-let, and any other legal matter related to banking and property.
Read more: Buy-to-let market UK – a solution to a crisis?
According to the company's blurb, the Bournemouth-based firm is the only SRA regulated law outfit in the UK that is solely dedicated to giving independent legal advice.
In the buy-to-let segment - the firm's "bread and butter" - about 60% of iLA's business is with property developers, the remaining 40% with JBSPs (Joint Borrower Sole Proprietors).
But by offering a same day service and incorporating high-tech in a bid to increase speed and efficiency, iLA has set the cat among the pigeons in a sector normally associated with being slow, lumbering and strictly procedural.
To the collective gasps of many in the legal profession, instead of having face-to-face encounters, clients hold e-meetings and need only provide a laptop, phone or tablet.
If that seems way too unconventional for some, Ttofis said she and her co-founders recognized early on that there was a gap in the complex bridging and BTL market for such a speedy service.
"Finding lawyers who actually do bridging is hard, you get a lot of lawyers who do property – residential and conveyancing work - but bridge is just in a different market, so that's kind of the starting point of what we do.
"Luke and I, my business partner, do this day in, day out, and have done so for many years. In terms of why lawyers don't do it is that professional indemnity insurance is prohibitively expensive."
Speeding up the process was the next piece of the puzzle. "In terms of the technology we use, everything we've done is purpose built to be fast," she said.
The firm uses HelloSign, a Docusign-type software for deciding terms of business, and a digital identity verification tool from Amiqus, a fintech firm which last year entered the public sector both with the NHS and the Scottish government. It's now the firm's system for onboarding.
It also means that iLA can charge a flat fee rather than recorded time, which is what old school law firms normally do.
"There's less time spent faffing around. Times are changing," she added. "We've challenged a number of lenders on their perception of what should actually be done, and they've changed their mind, which for us is huge achievement.
"I find it odd when people insist on paper certified ID because there is no logical reason for it. It's only because it's always been done that way and people struggle to understand that this other way is so much better and so much more secure."
Read more: Landlords, BTL investors and renters face new reality
ILA's approach ruffled a few feathers at the beginning, but in her view it's only a matter of time before everyone accepts the new order – and the pandemic has merely helped things to move along a lot faster.
"Prior to COVID, you could only do it in person, but during COVID it went online, and it stayed online. And 99.9% of lenders will allow the advice online."
By contrast, lawyers will not use online ID verification and will generally struggle with the concept, but they're missing the point, she stressed.
"What lawyers think clients want is literally the complete opposite of what clients want," she said. "They don't care about the fancy office or the fact that you speak the Queen's English. They want you to be a normal person."
For Ttofis, normal could also mean breaking with convention, which is perhaps easier for someone whose background was markedly different from that of her peers.
Brought up in modest surroundings - her grandparents came to the UK after escaping the Turkish-Cypriot war in 1974 – she was the first person in her family who went to university.
But not having a template to work with can sometimes help in business, and in Ttofis' case it became a guiding philosophy.
"If you try and be someone else it's not going to work," she said. "I've created my own path. You come up with the best creative ideas when you are you. Rather than dwell on the prejudicial issues that might exist, I just say 'look at where we can get to, look at this awesome stuff that happens'. I think that's the mantra I've lived by."