Bridge lending specialist brought the company to life at 17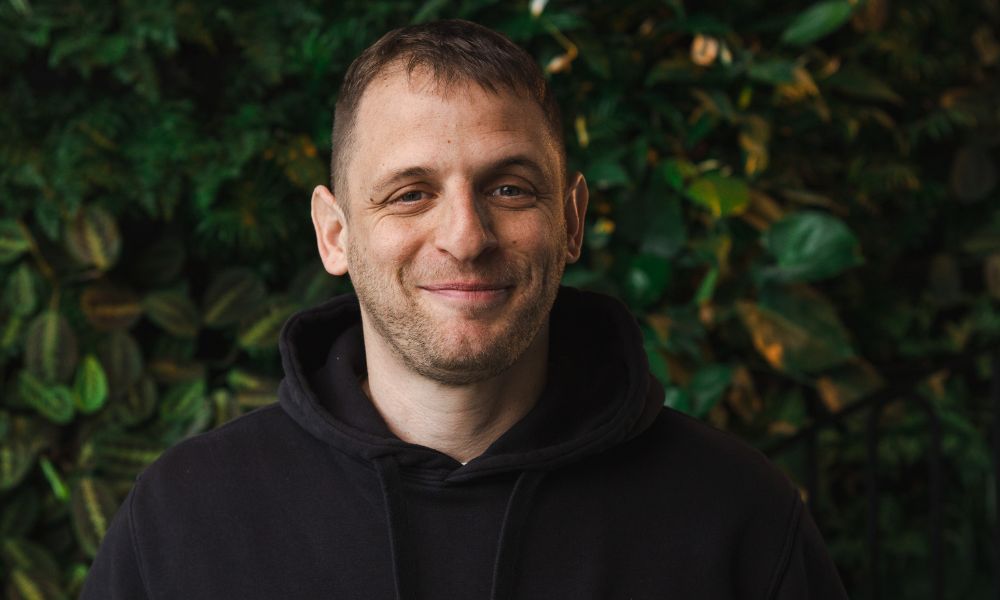 Duncan Kreeger (pictured), the CEO and founder of specialist bridge lender TAB, founded his first company at the tender age of 17.
Take a moment to reflect on that.
He ran his fledgling business from his bedroom, learning the ropes and making all the sorts of mistakes you'd expect from a neophyte. Yet, that apparently rebellious and entrepreneurial spirit that saw him leave school because "I'm just not very good at being told what to do" seems to have served him more than adequately well in the succeeding years.
"I've never been scared of hard work. I like getting up in the morning, so I think it's a kind of mindset," he told Mortgage Introducer.
To understand that confidence, it may help to dwell a little longer in his past. His early interest in property may have been passed on from his father, who was a mortgage broker. "As much as I hated being at school, I was thirsty to learn - and what I wanted to learn more about was property," he said.
Read more: "Landlords will have to move towards a flexible working method"
Kreeger worked in his father's office for a time and, after qualifying as a mortgage broker, he ended up doing bridging loans. Eventually, with helpful advice from a mentor and colleague, he started his own bridging loan business. Later, unhappy with the business arrangement, he started talking to investors about branching out.
"We were never afraid to throw our hands in the air if we didn't understand something. And that is the type of mentality that I've tried to maintain and pass down to those that helped me."
Unfazed by problems ("there's always challenges - my full-time job is problem solving") he said he enjoyed it "when things get thrown up in the air", adding that he does not get stressed. "I'm extraordinarily lucky in that I see the world through rose-tinted glasses," he said.
That derring-do attitude has become part of Kreeger's business DNA. According to the company's blurb, Hertfordshire-based TAB, which he founded in 2018, honed-in on less orthodox property projects that "didn't fit well within the constraints of traditional lenders' more rigid" criteria from the start. To date, it's reputedly made £179 million of loans.
Mirroring its founder's 'act-swiftly', 'out-of-the-box' thinking, Kreeger was at pains to point out that TAB's business ethic was more than just about offering a simple lender-borrower transaction.
"We are keen to not say 'no' to things because we have preconceived ideas about what's good and what's not. We want to add value. We don't always come into our own where somebody has got a very cheap offer and they're looking to better it just purely based on numbers, but I'm a very strong believer that this type of finance can assist with much more than just 'I need to borrow X and you're able to lend it to me'," he said.
Read more: Rents rise in prime London areas
TAB reported record business in April after closing 11 loans totalling £23.69 million – one of which was the firm's largest ever single loan (£13 million). This came hot on the heels of an equally record-busting February and March, when it posted its best-ever figures for that month.
Much of TAB's armoury is heavily reliant on tech, designed fully in-house to keep costs under control and to allow a more agile response to changes in the market. "The IT guys don't just keep the show on the road - they're developing stuff for you. We don't outsource any development at all, and we're very proud of that."
But while technology underpins much of the company's strategy and future plans, Kreeger stressed that it should not be at the expense of a more 'human touch'.
"I've been extraordinarily focused on building technology that I think will add value to us as a business and to all of our stakeholders, but not in exchange for having a personal service and people with a brain to talk to - we felt strongly that we want to do both," he said.
Kreeger readily admitted that finding a niche in a crowded and highly competitive market was not easy, but for him the key was to "do the basics well".
He added: "We're not too focused on having funky USPs (unique selling points) …and trying to create complicated products. At the very start of TAB, we talked about lending in black and white. We want people to understand what they're entering into and make it as simple and easy (as possible)," he explained.
Kreeger said he was confident the company would be in a good position to ride the recession most economists were now expecting will hit later this year, and responded with a piece of advice that has so far kept him in good stead - a mixture of disarming honesty and a common sense approach to business he learned from a close business colleague.
"Surround yourself with good people and treat them the way that you would want to be treated," he said. "People will still pick up the phone to me after all these years because they know they'll get an honest answer - if I say that is something we can do, then I will try my best to make it happen."