Head of sales at specialist investor and lender bullish about market, despite headwinds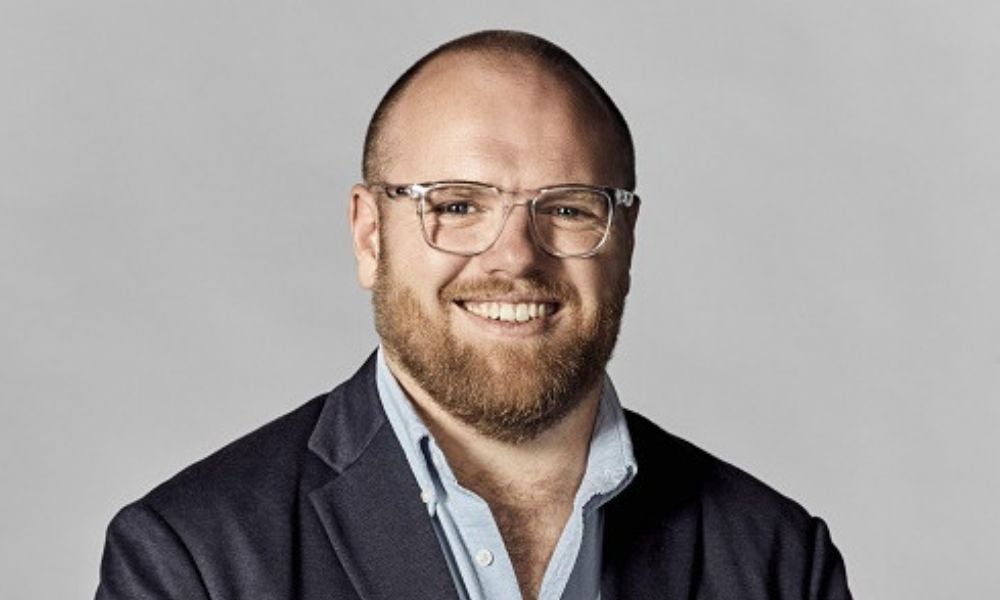 Chris Timms (pictured), head of sales for the Midlands and North at Octopus Real Estate property, is in a comfortable place.
Despite strong economic headwinds in the shape of high inflation, which most recently edged past 9%, and an increasing high-rate environment that's making lending inherently more expensive, Timms calmly explained that there were still plenty of investment opportunities to be had in the bridging and buy-to-let fields.
"Property prices are continuing to boom, and I think there is still going to be a very healthy market. Personally, I think that's not looking to change anytime soon," he said. "There is still significant wealth and people who have access to money now are thinking about the best way to invest their cash, whether it's on a long term ISA or in other investment products."
The housing market is indeed proving to be resilient - up to now. According to the latest figures issued by the HM Land Registry (HMLR), average house prices across the UK increased by 12.4% year on year to April 2022, despite five consecutive interest rate increases by the Bank of England and the cost-of- living crisis.
However, this came with an important caveat as the figures were for April, before economic conditions began to deteriorate significantly.
Read more: UK house prices – government reveals latest data
Timms acknowledged that fact without downplaying the state of the market.
"We're obviously cautious…we want to make sure that we're not taking significant risk on any potential falling property price. However, anyone looking to buy at the moment will tell you that it is still a very hot seller's market at the moment and properties that are listed are selling often before they even go on Rightmove."
Rate-savvy investors were nonetheless trying to stay one step ahead of the volatile market, he went on to add.
"People are looking to really capitalize and make quick wins by getting (up to) three projects under their belt. We're very fortunate because we're well priced, so we attract the best quality of borrower. It means that we're able to be prudent and not take unnecessary risks with our capital, so the people we lend to are financially very secure and stable, and also generally experienced and will have a good idea of the transaction they're getting into."
As a specialist real estate investor and lender, Octopus Real Estate – part of the Octopus Group - offers most types of property finance, having lent more than £5.5 billion in more than 4,000 loans so far, with loans typically ranging from £100,000 to £1 million.
"We've got very deep pockets. We're very fortunate in that sense," Timms said.
Most of that money is lent from its own investment funds, and its "bread and butter" product, as Timms described it, is bridging. "It's what we've been known for years - that's our main transaction," he added.
Read more: Four key trends for UK real estate in 2022
Much of that segment is centered around HMO conversions, a "really strong market", in which traditional four-bed terraced or semidetached houses are split into dozens or more rooms to add value, often achieving up to 12% yield per annum for the investor.
The firm also deals in commercial property other than C-3 (that is, not more than six residents living together as a single household), as well as ground up residential, including multiple units and flats.
Describing the quality of his team of underwriters as "second to none", Timms said Octopus thrived in dealing with more complex residential cases, such as trust funds, pension funds – and those deals which high-street banks normally eschew.
"We are not scared of things that are outside of what you might expect a normal bank or building society to lend on. So, in terms of the borrower profile, we'll lend to foreign nationals, to expats and to complex ownership structures. We understand much more complicated, complex structures than one might expect from a bank, or building society lender," he said.
Asked what challenges brokers were facing in particular from his and his company's perspective, he said: "I'd say it's finding a bridging lender they can trust to actually deliver in the timescales because so many transactions now are time sensitive. Speed is really of the essence. If you can't complete that deal, it's completely pointless and the brokers know that."
In response, Octopus has changed its underwriting credit structure and enhanced its legal proposition by adding a team of dedicated bridging underwriters who only look exclusively at bridging deals.