Find out why property experts say they are no longer accurate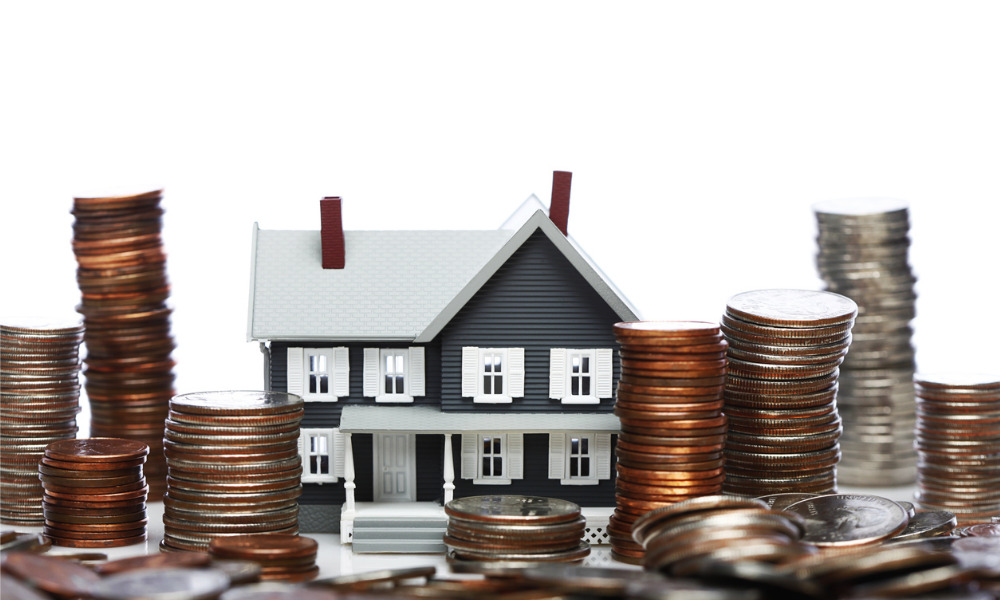 Average house prices across the UK increased by 12.4% over the year to April 2022, according to the latest house price data released by the HM Land Registry (HMLR) on Wednesday.
The cost of buying a home was £281,000 in April 2022, around £31,000 higher than this time last year. April's average house price was also up from the 9.7% annual increase recorded in March.
At the country level, government figures show that the average house price increased over the year in England to £299,000 (11.9%), in Wales to £212,000 (16.2%), in Scotland to £188,000 (16.2%), and in Northern Ireland to £165,000 (10.4%).
House price growth was strongest in the South West, where prices increased by 14.1% in the year to April 2022, while London continues to be the region with the lowest annual growth at 7.9%.
These figures show a resilient property market despite consecutive interest rate increases by the Bank of England and the rising costs of living. Experts, however, pointed out that these numbers may no longer be accurate today.
"Property prices were on fire in April, but that was then and this is now," Ross Boyd, founder of mortgage comparison platform Dashly.com, noted.
"Economic conditions have deteriorated significantly in the past few months at the same time as interest rates have risen. More rate rises are almost certainly on the cards as the Bank of England attempts to control inflation, which is now at 9.1%."
Read more: UK inflation latest – official figure rises again.
"It's important to remember that while sold prices provide the most concrete health check of the UK property market, they are reported on a lag," Michael Bruce, chief executive and founder of real estate agency Boomin, said. "So, while the market remains apparently unphased by a spate of base rate jumps and the consequential impact this is likely to have on the spending power of UK buyers, the reality is that this declining market sentiment is yet to bubble to the surface."
Andrew Montlake, managing director of the UK-wide mortgage broker Coreco, pointed out that: "April is an age ago, so this data is not a true reflection of where the market is at right now."
"The era of ultra-cheap money is finito and that will soon start to feed through into house price growth. Increased borrowing costs and the immense pressure on household finances will almost certainly start to temper demand in the months ahead, which will see the rate of price growth slow," Montlake said.
"The one constant in these times of flux, of course, is the lack of supply and homes being built. The dearth of good quality, affordable housing for sale will support prices even as we go through an unprecedented cost-of-living crisis."
Bruce agreed, saying that while these growing economic headwinds may rock the boat of house price growth, sustained and robust levels of buyer demand, coupled with a shortage of stock, are sure to prevent a significant drop.
However, for Graham Cox, founder of Bristol-based broker SelfEmployedMortgageHub.com, the housing market is "a house of cards which could soon collapse."
"The government, FCA, and the Bank of England are all desperate to prevent this, almost at any cost it seems. Hence why the FCA have just announced the removal of the affordability stress test, why Rishi Sunak introduced the stamp duty holiday, and why the Bank of England seem petrified about raising the base rate too far," Cox remarked.
Read more: Bank of England decides to drop affordability test.
Paul McGerrigan, chief executive at national fintech broker Loan.co.uk, said the softening of stress test rules for mortgage lenders, is an attempt by government to combat the impact of inflation on affordability and "grease the wheels" of the lending market to maintain a healthy property market in the second half of the year.
But "scrapping affordability tests now, just at the point they are most needed, is a bit like chucking the parachute out as your plane engine stops," according to David Robinson, chartered wealth manager at Wildcat Law.
"Affordability calculations take into account the other myriad expenditures a household may have. This is especially relevant now as we know that everything from household utilities to the cost of school uniforms is going up. This will increasingly squeeze family budgets and make income multiples less and less accurate as a measure of risk and affordability."
McGerrigan said that with the changing market, "the role of mortgage brokers is ever more vital to assist those seeking to enter the market or climb the property ladder."
"Mortgage rates remain competitive although they are on the rise. Borrowers need to move quickly to secure the best fixed rates as they are often pulled at short notice. With service levels varying considerably between lenders, it may take longer than borrowers anticipate, particularly if their case is complex," Mark Harris, chief executive of mortgage broker SPF Private Clients, added.