Where should the real focus be…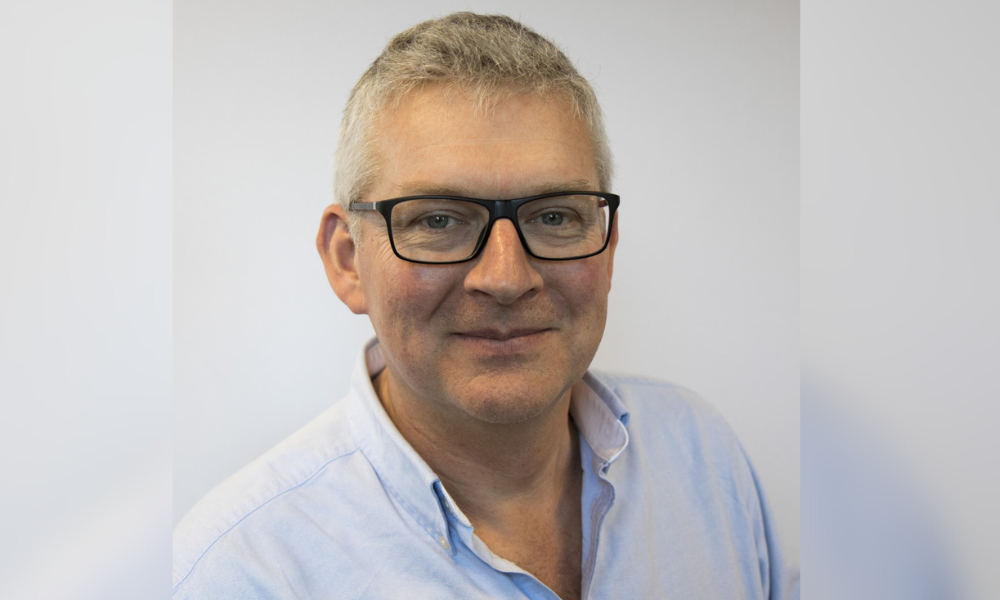 It was by pure coincidence that Andrew Gething (pictured), founder and investor of wellness services provider MorganAsh, should discuss his firm's novel approach to vulnerable borrowers the same day Ofgem announced that energy bills would soar to £3,549 a year.
"There are going to be some real challenges for the winter ahead, particularly repayment of short-term or long-term loans. It's going to be tough. Even if the government starts to subsidize the energy companies, there's going to be a good deal of pain," he told Mortgage Introducer. "I'm sure the FCA (Financial Conduct Authority) will be coming out with guidance and forbearance. I know that we're going to be talking to people on exactly that topic."
It was also the same week the company announced a pilot scheme to use its new adviser tool MARS (MorganAsh Resilience System) to support later life lending advisers in identifying, assessing and managing client vulnerability.
The platform is billed as an easy-to-use system designed to help financial services organisations meet, and demonstrate compliance with, the FCA's requirements for working with vulnerable consumers - a group expected to grow exponentially in the coming months.
The predicted cost-of-living tsunami will have a huge impact on millions of people across the UK, even before inflation (currently at 10.1%) reaches its peak next year, with the latest estimates by Goldman Sachs saying that it could hit 22.4%.
The latest report by the Resolution Foundation thinktank has this week revealed disturbing figures, concluding that the number of people living in absolute poverty in the UK could rise by three million, reaching 14 million in 2023-24, with household incomes set to fall by 10%.
The cost-of-living crisis will also have a massive impact on mortgage holders. According to a recent report by RFI Global, up to 23% of borrowers have so far said they will struggle to keep up with their mortgage payments in the next 12 months.
Read more: Almost a quarter of borrowers concerned about mortgage repayments, survey finds
But despite fears that the added stress may tip many households over the edge, there is still a stigma attached to being labelled as 'vulnerable' when it relates to a person's finances, health or even when it involves a one-off life event, all of which can have a serious impact on a person.
MorganAsh, together with equity release broker Key, wants to re-evaluate the term, with Gething stating that firms have been making subjective assessments of vulnerability that fall short.
He has, for instance, argued for a more objective and structured approach to assessing consumer characteristics than a credit score rating.
"The credit score is essentially a measure of someone's wealth or debt, which is relatively crude and primarily aimed at protecting the financial services industry," he said.
In response, MorganAsh has built what it calls a 'resilience rating', which essentially rates people from the very vulnerable to the very resilient. And within that, it rates different types of vulnerabilities from health care, physical and mental health.
It can also cover such issues as gambling addiction and domestic abuse. If that sounds like a 'Big Brother'-type intrusion into a person's confidential data, Gething was quick to point out that the information is supplied voluntarily by the customer.
"We collect data by asking the customer some questions. We ping an email to them and the vulnerability registration service, which is a BLS (Basic Life Support) register of vulnerable people in the UK. There is no one data source, but, most of the time, it will be the consumer who will be informing us about information."
The data is continuously updated, so if a person's circumstances change and they are no longer deemed vulnerable, this is reflected in the database. While not exhaustive, MorganAsh claims it is the only database in the country that collates information from a range of sources and gives organisations a clear and up-to-date view of who in their customer base is vulnerable.
That can be crucial for a high-risk, high-value product as a mortgage.
Read more: Support from brokers and lenders will be crucial in cost-of-living crisis
There are also practical and rather common-sense reasons for compiling the data. Contacting a deaf person by phone, for instance, can result in an embarrassing faux pas for a broker or lender.
"If you're selling a mortgage and you manage that mortgage five years down the road by phoning the customer when they're deaf, it's not adequate," he said. "We need to up our game and we need to collect the information to do that."
As a dyslexic, Gething is more aware of this than most. "We're all vulnerable at some time. I overcome being dyslexic by using a word processor. We shouldn't have a problem with the word 'vulnerability' from that point of view, it's a bit like disability," he added.
"Ultimately, the more we all know about individual customers, the more certain we are that we can provide them with the right outcome."