Revolution is only expected to grow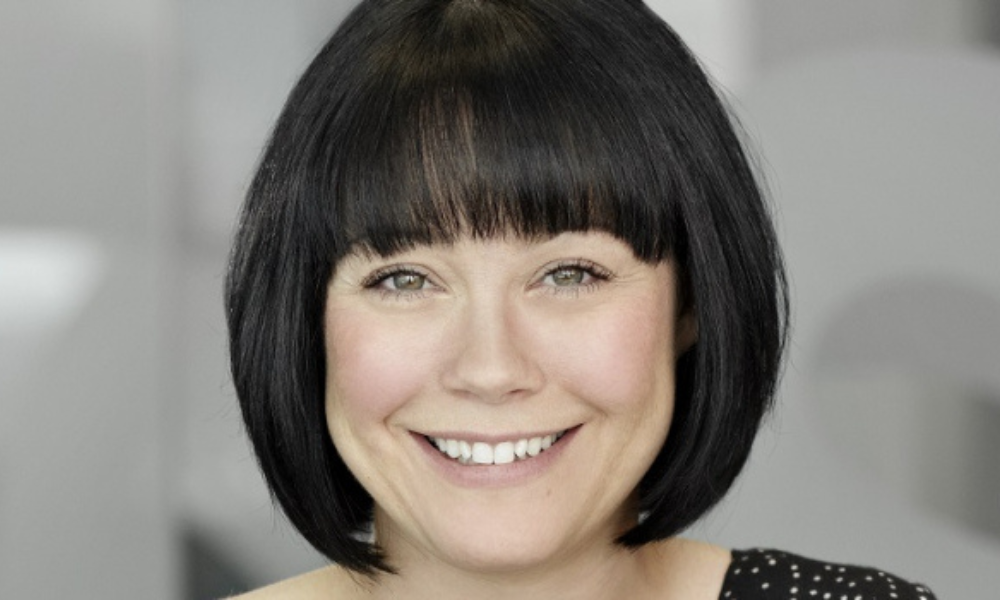 Before the pandemic, there was already an economic shift towards digitisation - however, crisis breeds innovation.
The last few years transformed how we live and work, pushing many to be reactive to the changing needs of the customer. Remote and hybrid working has seen a massive increase in activity across the property market, with many moving away from their places of work to look for more space, greenery, and tranquillity.
"Our industry is traditionally characterised by bureaucracy, paperwork, delays, stress and uncertainty for the broker and customer," said Emma Hollingworth (pictured), distribution director at MPowered Mortgages.
Hollingworth explained that a pandemic was not going to solve those entrenched issues as she believes injecting technology into existing systems is a temporary fix, not future proof.
Read more: How has technology influenced the mortgage market over the last two years?
"For there to be lasting change and impact for the broker and customer, the entire mortgage process needs to be reimagined from start to finish," she added.
She went on to say that what the industry has seen, since 2020, is that the market is not stable, and while it is emerging from COVID-19, Hollingworth explained that other factors are creating volatility in the market, sending waves of uncertainty to potential homebuyers.
Yet, against the backdrop of inflation, cost-of-living and rising interest rates, she said there is still strong demand for property.
As such, Hollingworth believes brokers, customers, lenders and conveyancers must act quickly, and she added that this is where patchwork technology, implemented during the height of COVID, is emerging as not being fit for purpose.
"Artificial intelligence (AI) enhances the speed, accuracy and effectiveness of people. AI's benefits have long been known but not necessarily applied within the fintech ecosystems," she added.
Hollingworth explained that MPowered Mortgages' use of AI across mortgage applications allows for widespread automation that simplifies the entire process for brokers and their customers.
According to Hollingworth, brokers need innovative and responsive digital platforms to lock in rates for the homebuyer or those looking to refinance their property. Simple user journeys, automated systems, instant document verification and affordability models built on data provide certainty and stability for everyone in the chain.
"The popularity of AI will only increase as it streamlines processes and increases customer confidence," Hollingworth said.
Within 10 minutes, Hollingworth said MPowered brokers can complete a full mortgage application, and she noted that a customer cannot even obtain an AIP from some lenders in that time.
Read more: Examining the growing influence of technology within the mortgage market
"Brokers are under an immense amount of pressure and need support wherever possible. Technology enables the entire chain to work collaboratively, ensuring customers receive the certainty they need for one of life's most significant purchases," she said.
Rob Clifford, chief executive of Stonebridge, meanwhile, explained that his view is that continued, and greater, use of technology right across the housing and mortgage markets is not just inevitable, but is a real requirement in terms of improving the process for all stakeholders, particularly consumers. It will also help advisers meet their regulatory responsibilities while continuing to produce strong outcomes for their clients.
"We have seen with the publication of the recent Consumer Duty rules how important that is going to be, and technology is going to be key in terms of showing the regulator how a firm is meeting the new rules, what management information it is basing decisions on, how it is securing fair value for clients, and the very best outcomes," he said.
Technology has already changed the landscape for advisers significantly, and Clifford believes that will continue - particularly in areas like CRM, but also around speeding up the lending decision and affordability checks via Open Banking, for example, plus in terms of cutting out duplication of tasks such as ID checking, and rekeying of data.
He believes that mortgage advice remains, and will remain, a very personalised service with many borrowers wanting some element of 'human contact'.
On top of this, he said the market is likely to see greater demand for web chat and instant messaging services which will require a level of investment for advisory firms.
"However, it is very likely that younger generations will expect flexibility in terms of how they find and access advisers, plus how they interact with them beyond just phone calls and emails," Clifford concluded.