Silver lining of COVID was the advancement of technology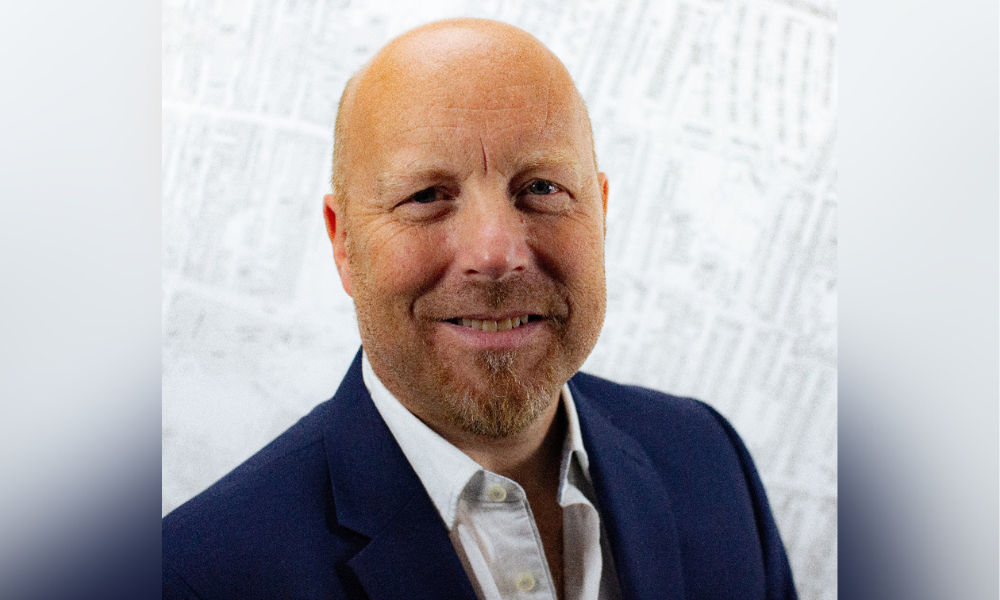 During the pandemic, we all had to embrace home working and the associated new technology, willingly or not.
The advancement of technology was one of the few silver linings of COVID, and has resulted in a better-connected market, according to David Kempster (pictured), director of Groundsure.
"If there is one thing I have learned these past couple of years, it is that across our industry and all aspects of the property transaction, we should seize this cultural shift and continue the acceleration of tech adoption. We had to do it with COVID, why not continue the momentum?" he said.
Kempster stated that innovations are coming up stream all the time, some of them under the moniker of "proptech", some of them not - but he said that they all, essentially, seek improvements and efficiencies.
"Ultimately, this has to enhance customers' experience of purchasing a property, one of the most stressful and significant times in their lives," he added.
"I have been around long enough to see two or three supposed revolutions in tech, from e-conveyancing and HIPs to blockchain, all trying to iron out the inherent inefficiencies and curveballs the process can throw at you," Kempster said.
While he believes technology is good for volume vanilla cases, he said conveyancing must be able to flex and account for exceptions. For the most part though, Kempster said technology can mitigate many of the frustrations that arise.
"When everything else they do is accessible online, today's clients do not want to wait while their home moving process is managed by piecemeal communications. They want a holistic, simplified view of the process that outlines their progress," Kempster said.
Read more: How important is technology to the mortgage industry post-COVID?
As digital natives, Millennials are early adopters, Kempster explained, whether that is booking appointments with their doctor via an app or preparing for the day by asking Alexa about the weather - he said they have come to expect technology to facilitate solutions.
As such, Kempster believes the mortgage industry must focus on developing products that meet Millennials' expectations.
"After all, first-time buyers make up 51% of the market, and the average first-time buyer is 31," he added.
Providing this generation with the right tools, he believes, will ensure the home moving process is aligned with the digital age.
However, Kempster acknowledged the need for human interaction also became apparent over the course of the pandemic.
"While it is all well and good having cutting edge technology at our fingertips, we have learnt that personal relationships are still vitally important," he said.
He explained that this is never more true than when things go wrong, and said that when issues occur, borrowers want to be able to pick up the phone and speak to someone.
Read more: How has technology influenced the mortgage market over the last two years?
"Technology can improve the way we work, but reducing the reliance on emails with unnecessary queries, while at the same time retaining the spoken word and a bit of empathy, is the mortgage Nirvana. From that point of view, the greatest piece of technology could still be the telephone," Kempster added.
Ben Sampson, director of digital programmes at Yorkshire Building Society, added that technology enhancements are having a growing influence on all parts of financial services, and lending is no exception.
"I believe that technology will help improve three main parts of the lending process as we move forward, all of which our customers are demanding," he said.
Firstly, he explained that there is certainty; Sampson outlined how access to a customer's data can allow lenders to provide more certainty of an appetite to lend earlier in their application.
Secondly, Sampson said the market can use technology to automate and speed up the process so that customers can get their offer sooner, and then move to formalising their offers and securing their dream home.
"Finally, technology could be helpful for customers to understand more about the homebuying journey and how they can prepare for this upfront," he concluded.