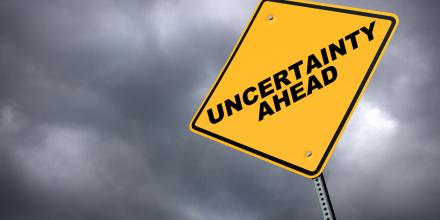 I have never known a time in the market where people have felt so much uncertainty.  Nothing has actually occurred as yet, but consumer confidence is being affected and people are feeling jittery.
It is not at all surprising of course, what with changes to buy-to-let, MCD and, most pervasive, the threat of Brexit.  The problem with so many of these things is that no-one really knows what is going to happen after they are implemented – least of all with Brexit, where there seems to be much speculation and opinion but few hard facts.  The uncertainty really does stem from this lack of hard facts and the fact that no-one has a crystal ball to look into the future.
Even with buy-to-let, some people are piling into the market still, using short-term finance to snap up homes before the new stamp duty limits come into effect, while others are leaving the market just as quickly, reluctant to deal with the new taxation –  even though, in theory, this is still under consultation. As a result, no-one knows if there are going to be more rental homes or fewer; will first time buyers stand more of a chance of getting on the housing ladder, or will it just force rents up as landlords pass on their additional costs in the form of higher rents – or maybe both?
The Prime Central London market is already being affected as tales abound of properties losing ten per cent of their value just since Christmas. This will inevitably be due to the jitters of inward investors as they hesitate while waiting to see what the referendum will hold. The irony is that if sterling continues to weaken at the rate it has been, then London property, or property anywhere else in the UK for that matter, will actually be at least 10% cheaper for people investing from abroad.  While the MCD looks likely to mean that there will be fewer foreign currency mortgages, the super-rich will remain unaffected.
Meanwhile the bridging market continues to grow, but at a slower pace in the final quarter of last year than it had done in the previous year and a half.  Demand for short-term finance is surging in some areas, particularly buy-to-let and refurbishment projects but if the sentiment in the UK continues to get jittery there will be a growing number of people holding their horses until the referendum in June.
While the June vote seemed incredibly soon when it was first announced, it now seems far too far away.  The sooner we know whether we are having a remain vote or a vote for Brexit then the sooner we can start to live with whatever our new reality looks like.
Jonathan Sealey is chief executive of Hope Capital