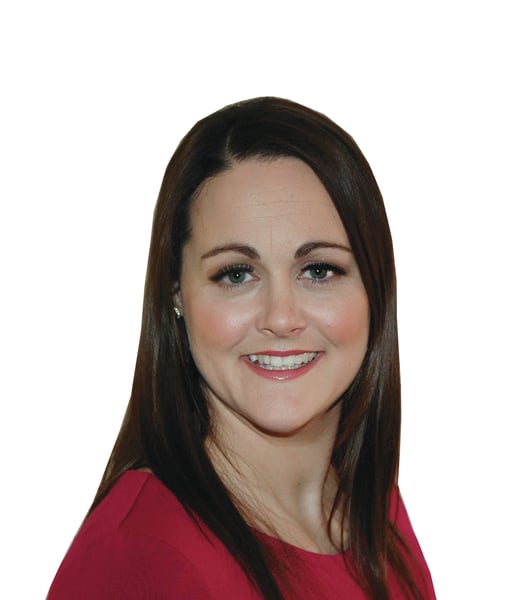 Karen Bennett(pictured)is managing director of Shawbrook Commercial Mortgages
The private rented sector (PRS), and in particular buy-to-let (BTL), is in a state of flux with the impact of new affordability rules and a changing tax-regime high on the agenda. Here at Shawbrook Bank we recently commissioned economic think tank, the Centre for Economics and Business Research (CEBR), to take a current and future view of the private rented sector and in particular the buy-to-let market.
The reporthighlighted some important areas for further discussion. This led to us organising a roundtable event with a group of leading property experts, debating the issues in the report and also giving their views on both BTL and the PRS. This discussion provided a wide range of opinions and insights that are too numerous to include here. Instead, I have chosen to focus on three key areas: changing generational attitudes to housing, how to incentivise landlords and the crucial importance of seeking specialist advice during this period of change.
The new generation
Our roundtable discussion suggested that many within the industry – lenders, brokers and those involved within trade membership bodies – feel that landlords are being blamed for changing behaviours in society. However, there are evidently a lot of factors and it is overly simplistic to look at the property market as a 'landlords versus homeowners' scenario.
The appeal of home ownership may also be diminishing, particularly among millennials. Some of this is due to the issues of affordability and raising a deposit, but there have also been significant changes in attitude between the older and younger generations.
Richard Lambert, chief executive at the National Landlords Association, comments: "The mind-set of those aged under 35 is different to the previous generation. They see life as less permanent and less certain, and are reluctant to tie themselves down to one place with another massive debt having often left further education with some degree of existing debt. This generation define themselves by their experiences. At that point, house purchase becomes a much less important thing."
Outside of London renting can often be more attractive because desirable homes with good landlords can be had for a very reasonable rate. There is a worry that the experience of some renters in the overcrowded London market may have tarnished the view of the sector as a whole.
Property market analyst Kate Faulkner adds: "Some people don't want to buy. In the northeast, for example, renting is cheap and it is good. Many renters are treated to beautiful homes, with lovely landlords and no hassle. In London, where stock levels are much tighter, some landlords get away with treating people badly and they see property prices rising rapidly so they're desperate to buy."
The market share of privately rented accommodation should continue to rise according to our research. At the same time, home ownership rates are predicted to remain above 50% for at least the next decade. For those prospective buyers that can save up for a deposit, mortgage payments will remain relatively affordable and strong competition between mortgage providers will also encourage home ownership by providing a better range of offers.
Much-needed incentives
Many industry experts believe the government should do more to incentivise good landlords, such as tax relief for longer-term leases. Brokers are concerned that in its focus on institutional investors, the Government is underestimating the importance of private landlords.
Ms Faulkner says: "There are two million landlords in the UK at the end of their tether; they look after their tenants, providing a legally and safely let property at a fair price. Yet many are getting a rough deal, with their service being treated as a problem rather than a much needed solution. Build-to-rent incentives for smaller as well as larger landlords are a really obvious policy for the Government to bring in."
Build-to-rent could encourage landlords to snap up unsaleable properties and develop them into desirable rental units, whilst also helping to address the supply-demand imbalance.
Education, education, education…
While it is positive to see that many landlords are reacting to the forthcoming regulation changes and shifts in the industry, many brokers are concerned that other landlords are not taking the same steps.
Phil Gray, managing director at brokerage Watts Commercial Finance, says: "Many landlords could be sleepwalking into a potential problem. There is a huge proportion who might not have seen an accountant or mortgage broker recently who won't even know about the changes."
The buy-to-let market is changing and there are challenges on the horizon. But ultimately, there is still appetite to invest in property and landlords play a crucial role in the fabric of Britain's property market. Average monthly rents are forecast to increase year-on-year for the next decade. For landlords who grow their portfolios responsibly whilst treating their tenants ethically, providing a good standard of property for a growing private rental market, the coming years will provide much opportunity to prosper.
As it stands, we can safely identify that the market is becoming more complex and the needs for professional advice more relevant than ever. This should favour the specialist community of lenders and intermediaries whose expertise will be increasingly valuable and sought after.
Notwithstanding a more difficult environment, the fundamentals of the BTL market remain robust and as an asset class it will remain an appealing investment with a combination of leverage, strong rental demand and long term capital appreciation remaining attractive. With intelligent incentivisation from government bodies and sufficient guidance provided by both lenders and intermediaries, more professional landlords will have all the necessary tools to succeed in a rapidly changing BTL market.