Some adverts will offer new customer promotions and exclusive offers.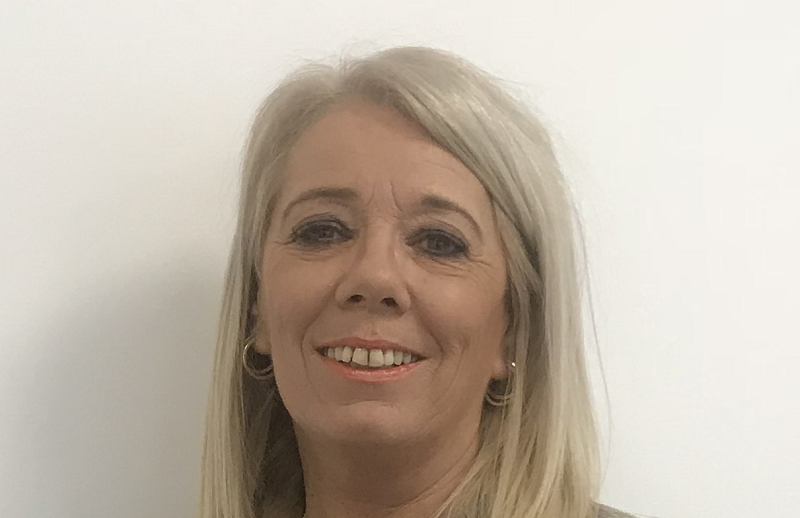 Lisa Martin (pictured) is development director at TMA Club
The chances are, that if you turn on your TV, radio or computer you will have seen or heard adverts from telecoms or utility providers with fantastic deals. These adverts will offer new customer promotions and exclusive offers, often different to what they offer their existing customers.
While these offers are obviously great news if you're looking for a new phone contract, broadband deal or gas provider, it's certainly justified for existing customers of these providers to ask, 'why aren't my terms as good?' It seems as if existing customers are being punished for showing dedication and loyalty to their current provider. Existing clients may not be receiving any opportunity to make the most of new business offers, and this seems unfair.
Unfortunately, the protection industry is little different. With so much noise around the need to build customer loyalty, this seems like a missed opportunity to generate goodwill amongst a large customer base.
For advisers, constantly reviewing customer policies can add a layer of complexity – and one that isn't required. A mortgage review may link to the product term, however a protection policy may have a long term, which should receive a more regular review than just at the point of the mortgage review. This is one reason in particular to keep in touch.
With new offers and product enhancements frequently being made, advisers know about policy options for amendments on certain life events, but do the customers? I suspect that this is not the case.
Sometimes, with certain providers, advisers have to go through the process of cancelling clients' existing policies – and signing them up to secure the most suited premiums and cover. The whole process could be vastly simplified, and loyalty rewarded!
Navigating the product maze
As part of best practice, advisers should be reviewing client's policies on a regular basis.
Discussing a client's protection needs is essential so that they are provided with the most appropriate solutions suited to match their changing needs.
It is impossible to put a price on the huge benefits of having Protection cover whether this be life, critical illness or income cover, or a combination of all three.
What was right for the client 12 months ago may not now meet their needs. If a broker realises that a policy is no longer fit for purpose, due to a change in the client's personal circumstances, they have a responsibility to seek out a more suitable option for their client.
A broken system
However, a broken system lies at the outset and there seems to be a number of hurdles for the adviser to overcome before they can issue a policy to a client.
Firstly, and unfairly for advisers, it has been suggested that they solely review and rewrite the policy in order to receive a new stream of commission, so called 'churning the book'.
Secondly, the ability to easily source comparisons of existing policies, some of which will have been in situ for quite some time, can be difficult to accurately compare, which when wishing to ensure they can demonstrate rationale, and facts for a compliant sale is not simple. Health definitions and policy wording can be difficult for an untrained person in the medical field to understand. Fortunately, we have seen the emergence of support tools such as CIExpert to help with this process.
Finally, for providers, persistency and lapse rates are strictly monitored, and the perception based on data alone can lead to an unfair perception that there has been some unsatisfactory sales process, or poor customer outcome. In fact, when delving behind the numbers, this has demonstrated actions which have led to a much more positive outcome for the customer.
Health benefits
Within the industry and wider society, innovation is happening all the time which is promising better results for advisers and customers alike. Actuarial assessments and the analysis of claims are becoming much more detailed and advancements in medical science are leading to better client or patient outcomes. Coupled with this, the population has become much more educated about health and ways to help increase life expectancy and reduce illness.
There has also been increased access to medical support, including specialist doctors, enhanced screening, scans, the NHS' smoke-free helpline and numerous other out-of-hours specialist support services.
These are all providing benefits for customers, old and new, and could be easily translated into more refined products and processes. By helping existing clients to benefit from new, improved rates it can only have a positive impact on customer loyalty. At the moment, there is little incentive for borrowers to remain loyal.
At TMA we work with a range of organisations, including CIExpert, which offers a comparison service putting new and old policies side by side. It is tools like this, along with further support for intermediaries, that are going to help the advisor, in ensuring the customer has the right type and level of cover, improve the confidence of advisors, and crucially simplify the process for the advisor and customer as part of the process.