We must ensure we have enough workers in the building trade, European or otherwise, to guarantee the country's building capacity doesn't shrink.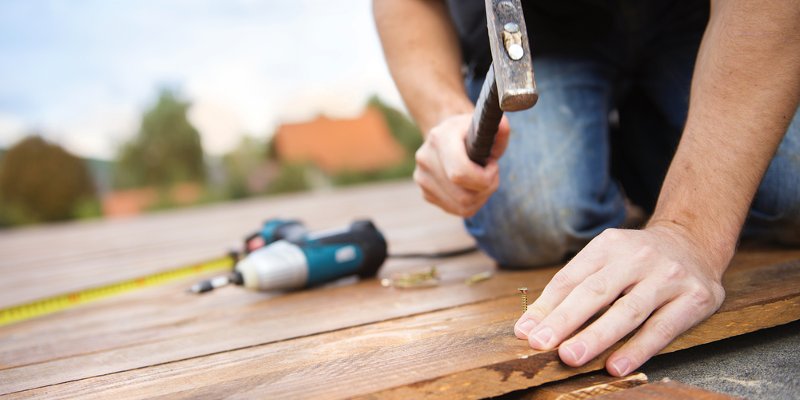 Tony Ward is chief executive of Clayton Euro Risk
Was it really just back in May that the Treasury warned that house prices would be hit by at least 10% in the 'profound economic shock' resulting from a vote to leave the EU? Other analysts suggested house prices would fall by up to 5% in 2017 and a further 5% in 2018 'based on the best-case scenario of a relatively orderly adjustment to our new political realities'.
Hmmm. At the time I read this with a healthy dose of scepticism. Back in June I couldn't see how Brexit would affect house prices long-term. Why? Because the fundamentals remain the same: demand for housing outstrips supply by some distance and, ultimately, I believe this will stop any house price crash. My views have not changed.
So I wasn't surprised when I read this week that a recent house price survey by the Halifax showed that annual growth in UK house prices accelerated in November. The lender said property prices had risen by 6% compared with the previous year. This was up from growth of 5.2% in October and lifted the average price of a home to £218,002.
Data from property website Zoopla reveals that since June, the value of the average house has risen to over £300,000. In London, it is nearing £700,000.
Russell Quirk, chief executive of eMoov, said: "Many in the industry have been quick to put the boot in over the last few months where the UK property market is concerned, hanging gloomy predictions on a dwindling level of demand in the market. It would seem this simply is not the case. The driving factor behind inflating house prices is an imbalance between supply and demand and, with house prices spiking this late in the year, it would seem there is certainly a sustained level of buyer demand present in the current market."
Ah yes, indeed. The Royal Institution of Chartered Surveyors concurs with this view, suggesting that sales activity in the UK residential market is increasing, although a slow start to 2017 is expected due to lack of stock. It added that supply shortages remain a constraining feature and growth in sales activity alongside a lack of new instructions has led to further decline in homes for sale.
Of course, demand has also been supported by looser credit. Following the referendum, the Bank of England cut the base rate from 0.5% to 0.25% and, on the whole, these rates were passed on to borrowers, encouraged by the Bank. The Bank's latest review of credit conditions suggests that quoted rates for new mortgages have fallen by 0.2–0.3% since May. On top of that, add to the mix foreign buyers who are taking advantage of the weaker pound, which buys them 15% more property for their dollar than in June.
This mis-match of supply and demand leaves us in a difficult place.
I was pleased to see that the housing debate was picked up this week by economist Dame Kate Barker, who acknowledged that Britain's housing crisis will get much worse in the coming years unless building levels increase rapidly. Dame Kate said that there is a gap of roughly 60,000 homes per year between the growth in household numbers and the number of homes built. The homes which are available are often in places of low demand, she said, and areas of strong economic growth have too few homes available.
Britain has under-built for decades, especially since the housing crisis of 2008–09. Ongoing undersupply means that even in recession we are rarely left with surplus houses.
The government target of building 250,000 homes a year looks more remote and I sense we are already playing catch-up. We must ensure, therefore, we have enough workers in the building trade, European or otherwise, to guarantee the country's building capacity doesn't shrink.
Dame Kate Barker's comments lend weight to the call to address the housing shortfall. It's a call that must be heeded.