"Decline in property sales is a significant concern"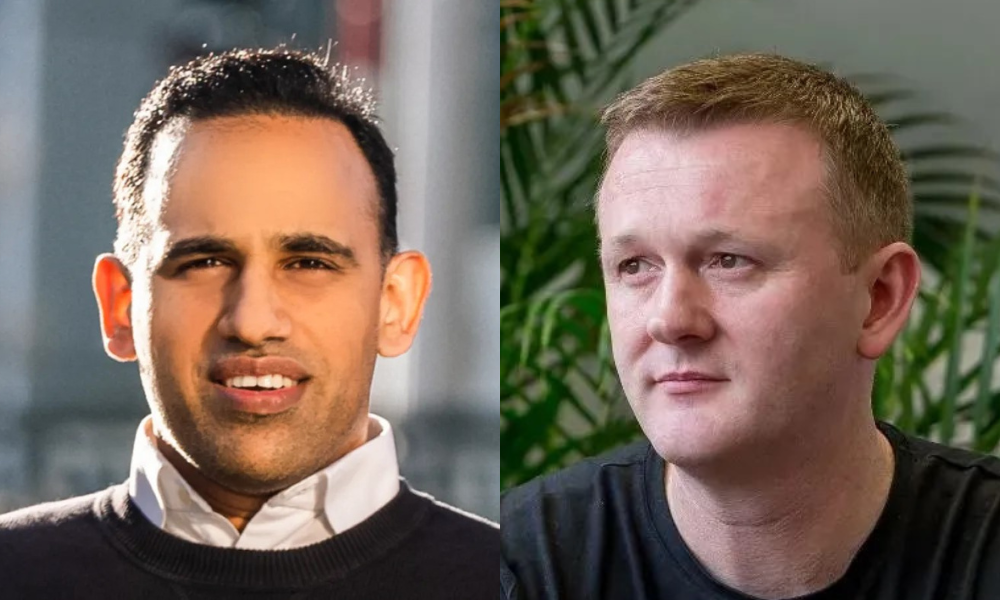 The number of property sales this year is expected to be at its lowest level recorded since 2012, according to Zoopla.
Reduced transaction levels have been driven by close to a third fewer mortgaged sales, which the estate agent company attributed to higher interest rates.
Mortgage Introducer has spoken with several brokers to get their views on the declining number of property sales across the mortgage market.
Financial feasibility
Imran Khan (pictured left), co-founder and chief executive at PropertyLoop, said the decline in property sales is a significant concern.
"Even Berkeley Homes recently reported a 35% drop in new home reservations, underlining the market's struggle," he said.
Khan added that it is a buyer's market in theory, but high interest rates are eroding affordability at present. The Bank of England's data on increasing arrears, he said, signals a trend that will only worsen, particularly if interest rates continue to climb.
"So, it is not about lack of demand, it is about financial feasibility; while rentals are booming, the sales sector is starved for qualified buyers - if you can afford it, buy now but exercise financial caution," Khan said.
Looking to the future, he said the sector is at the start of an 18- to 24-month turbulent period for the property market, largely due to unaffordable mortgage rates.
Ranald Mitchell (pictured right), director at Charwin Private Clients, said the latest information from Zoopla was unsurprising as many elect to stay put, batten down the hatches and weather the storm.
Mitchell said builders are slowing down production, and borrowers are more reluctant to mortgage at higher market rates.
"As for the aspirational homeowners, the best time to buy is when you can afford to; get on the ladder and start investing in your future," he said.
When choosing to purchase a home, Mitchell said there is never really an ideal time, so there is no point in waiting. For home movers, if house prices are up you will pay more for your next home, but you will also likely make more on your existing home - and if home prices are down, you will make less but you will pay less, he noted.
Determining what is right
Joe Stallard, director and adviser at House and Holiday Home Mortgages, said whatever the market does, clients have to determine what is right for them.
"Trying to see into the future without a powerful crystal ball is like climbing Everest in a snowstorm without crampons," he said.
Needless to say, Stallard added that a fall in house prices will benefit some more than others, and for many, it is a long wait in base camp to see what happens next.
"We have seen business levels drop to a much quieter place in terms of purchase activity; proceed with caution seems to be the way to go, with people only buying if they have got a good reason, usually because of work or family commitments," he said.
Graham Cox, founder at Self Employed Mortgage Hub, said properties bought with a mortgage are down an estimated 35% this year.
"It is a seismic drop in transaction levels, yet completely unsurprising given where mortgage rates are," he said.
House prices, Cox added, are going to fall very quickly until mortgage rates drop below between 4.5% and 5%.
"We have already seen a 1.8% drop reported by Halifax for August that is likely to be the first of many 1%-plus monthly falls over the coming year," Cox said.
He believes it is surprising that a lot of the usual vested industries are saying house prices will only fall 10% from peak to trough, when the market is already well over halfway there and house price falls are accelerating.
"I believe that house prices will in fact fall by 20% peak to trough based on what we have seen so far," Cox said.
When do you believe is the best time to purchase a house? Let us know in the comment section below.