Experts give their opinions on their rising popularity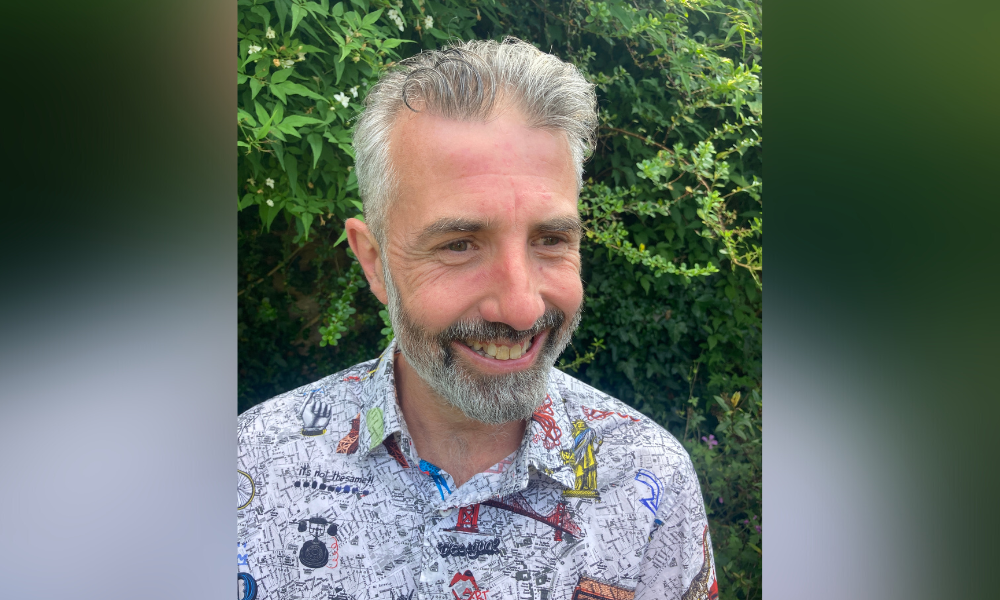 More than a million households will need to renew their mortgages this year, and with interest rates plateauing at new highs, many will be curious about variable rates.
Four in five current mortgages are on a fixed rate.
But one expert says that, given the flexibility of variable-rate mortgages, many customers will be looking at this option in 2023 to avoid paying an above-market rate for a prolonged period of time.
Variable-rate mortgages come with their own risk
More than 1.4 million households face renewal of fixed-rate mortgages in 2023, according to the Office for National Statistics,
Jeff Knight (pictured), director at The Mortgage Marketing Forum, expects that variable rates will rise in popularity among borrowers. But, he said, whether a variable rate is the better option will depend on individual circumstances and attitude to risk.
"This is where the value of the mortgage broker comes in, to fully explain the options and select the best route for their clients," he said.
Knight believes there will be an increase in conversations around variable-rate products, but he said it is hard to predict whether there will be a rapid increase in actual selection of them.
He said however, that many variable rate mortgages are lower than their fixed rate alternatives at present, giving a lower entry point.
Low repayment charges may make variable-rate mortgages more attractive
Vicki Harris, chief commercial officer at Kensington Mortgages, said that while interest rates remain high she expects lenders to offer consumers more variable options, although she said this trend may reverse once rates begin to stabilise.
Harris said there was a significant increase in the popularity of variable rate mortgages towards the back end of 2022, as fixed-rate deals increased in price.
"With higher base rates, we expect this to continue, especially for variable-rate loans that have low or no early repayment charges, and offer borrowers the flexibility to move to a fixed-rate loan in the future with limited or no penalties," she added.
Will the capped-rate mortgage make a comeback?
Simon McCulloch, chief commercial and growth officer at Smoove, believes it is possible there will be an increase in the popularity of variable rate mortgages in the coming year, with borrowers choosing to sit on the variable rate to 'wait and see' what happens.
"With fixed deals typically higher than variable rates, kicking the can down the road in this way means short term savings, which will be welcome in the current inflationary environment," he said.
McCulloch said lenders may well increase the variety of variable rate options available to borrowers, such as base-rate tracker deals and possibly a return to the once very popular capped-rate mortgage, whereby the rate can go up and down, but not above a set level.
"The cap provides a limit to the monthly payment, but also the potential for repayments to fall if inflation eases and the variable rate drops later in 2023," McCulloch said.
Lenders launching more variable mortgage options
Fixed rates may be more beneficial to lenders, with an expectation of central bank rates decreasing in the near future. But Walid Koudmani, chief market analyst at online investment platform XTB, said it may be a difficult sell to many consumers, who will be looking to avoid overpaying on their mortgages.
"The balance between supply and demand will likely lead to an increase of variable interest rate options, which will be modified according to how central bank policy develops, which will in itself be tied to how inflation figures look during the year," Koudmani said.
Koudmani believes that variable rates are more beneficial to the consumer, as many expect a future drop in interest rates by the Bank of England.
"Furthermore, the flexibility it gives also allows for buyers to adjust it depending on the circumstances which may ultimately incentivise more people to take out a mortgage and enter a property market, which as a result of constant price increases, appears to have become inaccessible to many," he added.
Koudmani also said lenders may be looking to capitalise on this rising interest for variable rates as a way to attract more potential buyers who may have previously been on the fence about whether or not to enter the property market.
Do you expect the popularity of variable rate mortgages to rise over 2023? Let us know in the comments below.