Surprise market buoyancy offset by economic uncertainty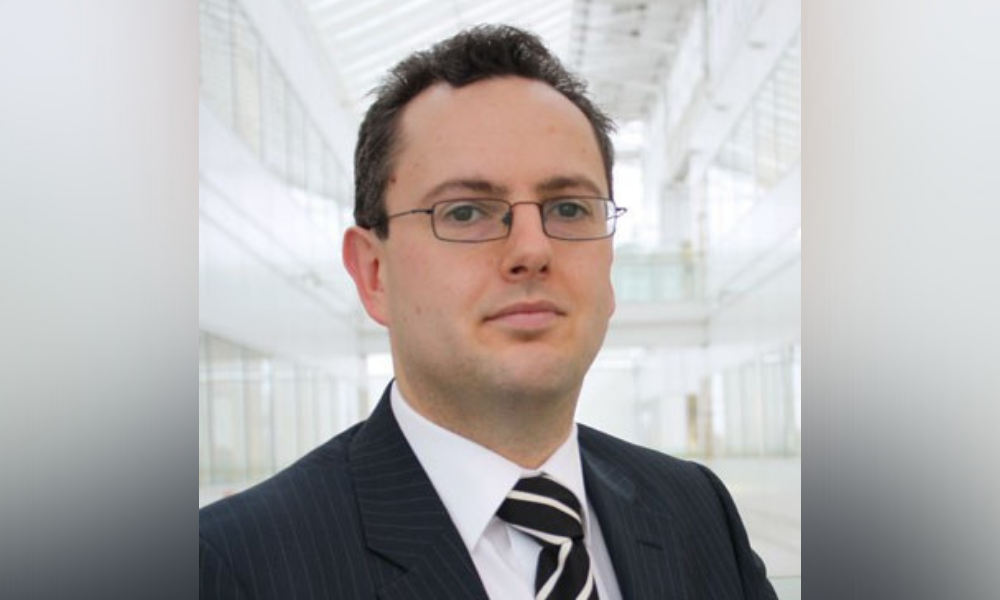 The smallest house price growth in five months is a reflection of falling consumer confidence amid growing economic uncertainty, Nationwide's chief economist, Robert Gardner (pictured), has told Mortgage Introducer.
The latest Nationwide House Price Index revealed that annual house price growth in the UK slowed to 12.1% in April, down from 14.3% in March.
It was the fourth consecutive month of double-digit house price growth and the 11th in 12 months, but it also represented the smallest increase since September.
Gardner said consumer confidence "has been falling for a good number of months", adding that this would likely dampen activity in the next quarter.
He said: "If borrowing costs continue to edge higher as they're likely to do, there's going to be another factor that weighs down on demand. And because the rate of increase in house price growth is so much stronger than income growth, over time that should exert a bit of a drag on activity."
Read more: Nationwide reveals April house price index
However, he stressed that demand was still high, pointing to a survey of 3,000 consumers conducted by the Nationwide Building Society which showed that 38% of people were either in the process of moving or considering a move.
Gardner said a "surprising" amount of high equity due to families saving around $6,500 per household during the pandemic, along with a robust employment market, meant that mortgage approvals were still above pre-pandemic levels.
"Lots of households accumulated more savings than they would normally have done over that pandemic period. But even then, it's been a bit surprising. Our last estimate of £190 billion was more than we would have expected to have accumulated over those couple of years.
"Because that wasn't evenly distributed across the population, we thought that it wouldn't help that many people directly as it was being disproportionately accumulated by older, wealthier households already in the market.
"However, the number of first-time buyers suggests that maybe it's helping more people than we initially thought," said Gardner, who also pointed out that having 80% of mortgage balances at a fixed interest rate had also helped to shield borrowers from market shocks.
Read more: Prime London property prices are trending up
But looking ahead, the threat of double-digit inflation was weighing heavily on the economy, he added.
"The outlook is very uncertain at the moment, not least because we've had this succession of sort of shocks that have hit the economy. It is very, very hard to see exactly where we go next.
"However, the thing that has really struck home in the last couple of years is just how resilient the UK economy has been. In particular, the labour market, and what happens there is going to be absolutely key for the housing market because it's such an important underpinning for that sector and the wider economy."
According to the Office for National Statistics (ONS), estimates up to January 2022 showed that the labour market was continuing to recover, with a quarterly increase in the employment rate of 0.1% to 75.6% on the quarter and a decrease in the unemployment rate to 3.9% during the same period.
Gardner remarked on the unemployment rate having fallen back to pre-COVID levels, noting that "there's almost one to one" in terms of job vacancies relative to the number of jobs.
"That suggests that in the next couple of months that strength is going to be maintained and it should therefore help to maintain things, even though there is this enormous pressure on household incomes."
He was asked if UK companies, faced with inflationary pressures and supply shortages, could be forced to lay people off – a situation that was now happening to many US firms in the housing and finance world.
"It's certainly a risk, although the problem at the moment is the opposite where people can't get hold of the labour they need to produce goods and services.
"What we're seeing at the moment is firms are looking for any way they can to boost productivity because they can't get the workers they need. We're being constrained in growth because the number of people that are in the labour force is lower than it should be. At this point we've got a million workers fewer than we would have done if the pre-crisis trend had been maintained because people have left the labour force. So that's a big concern."