Significantly higher mortgage rates and the wider economic downturn will drive the house price drop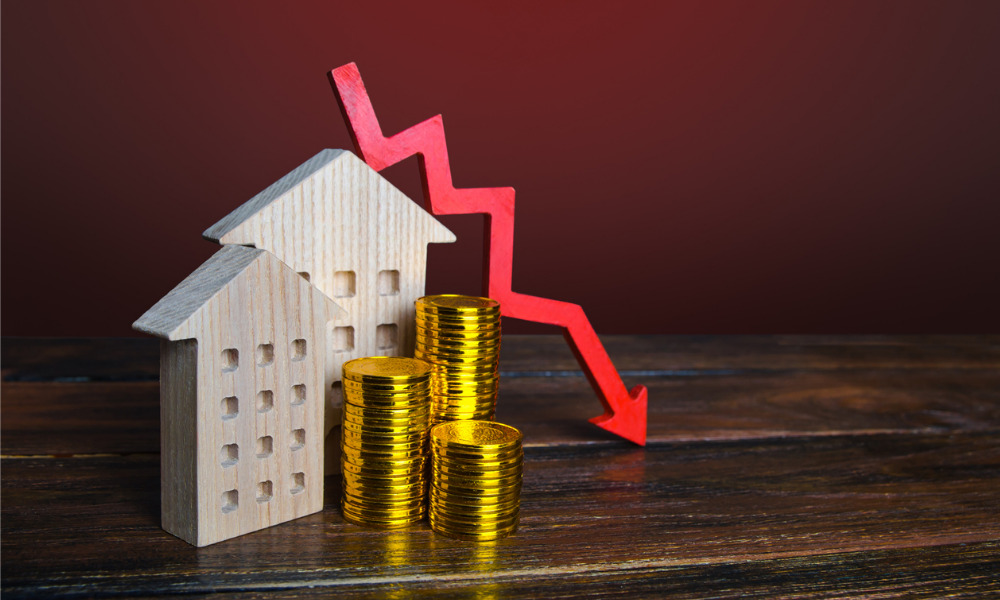 Average house prices in the UK are expected to fall by 9% in the next two years, according to the latest report from the Office for Budget Responsibility (OBR).
The drop in prices, forecasted to happen between the fourth quarter of 2022 and the third quarter of 2024, is consistent with previous expert predictions of a housing market slowdown in the coming months. It will be largely driven by higher mortgage rates and the wider economic downturn, the fiscal watchdog said.
Average interest rates on the stock of outstanding mortgages, the OBR report stated, will peak at 5% in the second half of 2024 – the highest since 2008 and 1.8 percentage points above the peak in its March forecast, before falling back slightly to 4.6% by the forecast horizon.
The OBR, however, noted that higher rates on new mortgages would take time to feed through to higher average mortgage rates on the stock of debt due to the relatively large share of fixed-rate mortgages in the total, which is around 83% in the second quarter of 2022 compared with just 51% in 2007.
Read more: Vast majority of brokers and agents expect house prices to fall.
"As the economy recovers, house prices rise slightly faster than nominal incomes from 2025 (at around 2.6% a year) and the house-price-to-earnings ratio settles at around 7.0, somewhat lower than the ratio of 7.3 in our March forecast," OBR said. "There is significant uncertainty over this forecast given the sensitivity of house prices to mortgage rates and the recent volatility in the bond yields that drive pricing in the mortgage market."
Data recently published by HM Land Registry showed that average house prices in the UK stalled in September, but annual price growth comparison with the previous month reflected a slowdown.
The latest RICS Residential Market Survey revealed that housing market activity continued to weaken last month with house prices dropping across the country for the first time in more than two years.
Halifax reported that house prices fell for the third time in the past four months, recording their sharpest drop since February 2021, while Nationwide observed the first month-on-month price decrease since July 2021 in its own house price index.
OBR's house price forecasts are based on data from the ONS house price index. The executive non-departmental public body gives independent and authoritative analysis of the UK's public finances. It predicts two housing variables – one is house prices, and another is the number of transactions that take place as reported by HMRC.