Repeat business key to any firm, says lending manager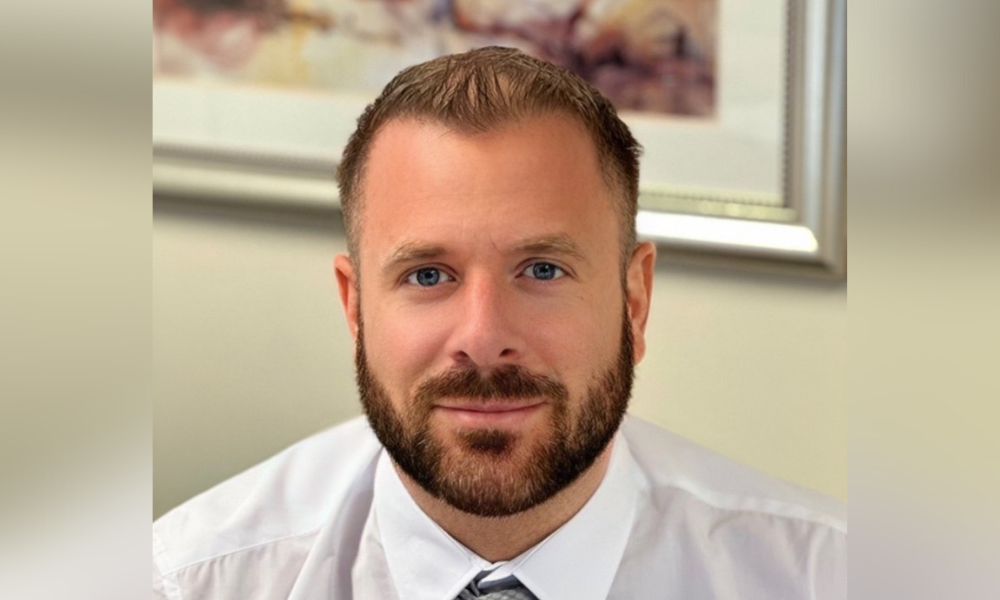 For Alex Hamilton (pictured) it's his second time around working for Hampshire-based specialist packager, Positive Lending, having previously been at the firm for almost six years.
"If it wasn't for COVID, I would have still been at Positive – it's different to a lot of firms. We're consumer centric - that's a given," he told Mortgage Introducer.
Following a two-year stint at Blueberry Mortgages, Hamilton returned to his old firm last month as Later Life lending manager. Positive Lending's CEO, Paul McGonigle, hailed his return, citing his previous experience and his understanding of the company's culture.
Hamilton concurred. "I work very closely with a CEO who literally works about five foot behind me, and everyone has an opinion of how to improve the company, so we're not a corporate in that you're just a number. Everyone's valued. You can have opinions on process, compliance, sales, and everything's on boarded by the CEO. You just don't get that with a multinational."
Read more: Reaction to biggest rate hike in decades
With a company culture that ostensibly boasts a 'customer first, sale second' ethos, he was asked if that was still feasible when so many lenders were fighting for a potentially smaller piece of the pie.
"Repeat business is key. If we're getting customers who are coming to us because they've used us before - which is quite common - that means we're doing a good job from day one.
"(Equally) I've turned down many cases where my gut says this isn't a great product for the client, whether it's a bridging loan, equity release or a secured loan."
The housing market is much changed from when Hamilton last served at the firm. A quick review of the Bank of England's September 2020 Money and Credit report shows that the mortgage interest rate back then was 1.74%, with mortgage approvals rising sharply that month to a then 13-year high of 91,500.
Alas, the heady days of low rates and (almost) non-existent inflation – it was 0.5% two years ago - are long gone. Double-digit inflation and a 3% base rate have put paid to that. Meanwhile, lenders are having to work increasingly harder to reinvigorate a housing market that is beginning to falter.
Largely in response, Positive Lending together with the Equity Release Council last week announced a slew of mortgage products designed to help current, and soon-to-be, retirees who are reputedly enjoying the equity that's built up in their property.
Hamilton said: "The key with equity release is that it allows customers to borrow money without making monthly repayments. We're seeing more of our client bank approaching 70 to 75 years old, whose pensions may not be keeping up with inflation, or who may not have any pensions at all. With the cost of living now, and with inflation running at 10%-11%, people need to have access to more liquid cash to keep up with the standard of living."
Read more: Vast majority of brokers and agents expect house prices to fall
Among the features on offer for borrowers aged 55 upwards, is a 'no negative equity guarantee'.
Hamilton explained the benefits. "No matter what happens in the future, that client is guaranteed not to pay back more than the house value. So even if property prices go down by 15%-20% as they did in 2008, they're not going to be penalised by that.
"It helps customers to understand that the products they're taking out are reputable, and that's peace of mind for taking out mortgages. No one wants to pass on debts to their kids."
Hamilton was asked if Positive's new range of products were in any way a reflection of the impact caused by September's disastrous mini budget, which aside from causing the withdrawal of hundreds of mortgage products, reportedly wiped £75 billion off company retirement schemes.
"Obviously, the market has taken a bit of a knock with the previous administration's policies," he acknowledged, citing the case of lender Canada Life, which pulled out of the market immediately afterwards and was expected to return only this week.
Despite the downturn, Hamilton was keen to stress that Positive Lending was up to the challenge, stressing that the company was big enough to withstand the shocks.
"Lenders still want to lend money," he noted.
Given there's still a desire to lend, what advice could he give brokers who are feeling the pressure now?
"Just put in more hours and make sure you're assisting your clients wherever you can. Unfortunately, some customers are going to be losing their properties, some deals will be pulled, but you just have to work that extra bit harder during the offseason winter months to make sure that you're delivering for them."