Residential and non-residential property transactions fell in April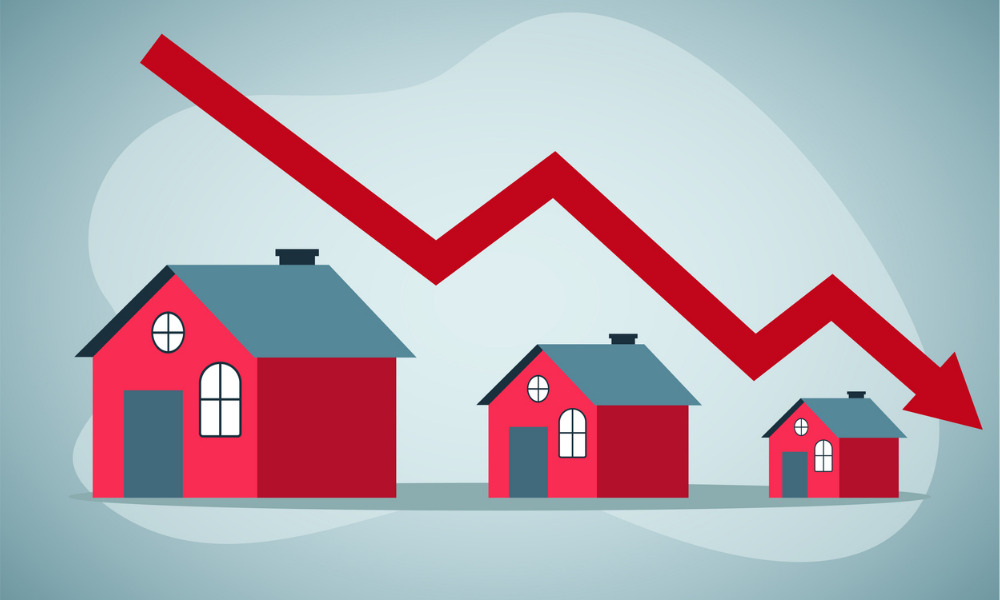 Following a spike in property transactions in March, the latest HM Revenue & Customs (HMRC) Property Transaction data showed a return to the downward trend in transaction levels across both the residential and non-residential sector.
The number of UK residential transactions in April 2023 was estimated at 67,220, around 32% lower than the same month of the previous year, and 29% lower than March 2023.
There was a 17% year-on-year decrease in the number of UK non-residential transactions. The April 2023 total of 8,870 was also 32% lower than the number recorded in the previous month.
HMRC, in its latest monthly property transactions report, noted that the month-on-month fall in transactions from March to April appeared particularly large, partly due to the relative strength of March.
The number of transactions in March was high due to a combination of factors, including a larger number of working days relative to April and the final month for purchases to be completed under the government's Help to Buy equity loan scheme.
"Following the uptick in property transactions in March, today's data similarly suggests that buyers and sellers are steadily returning to the market," Kevin Roberts, managing director at Legal & General Mortgage Services, commented. "Although transaction figures no longer resemble the highs we saw during the pandemic, activity is still proving to be much more resilient than we had anticipated."
Alex Lyle, director of estate agency Antony Roberts, added that while April's transaction figures are disappointing, the picture is not uniform with some properties selling better than others.
"The majority of the most desirable houses – £1.5 million-plus family homes – are going under offer within three weeks of marketing," Lyle pointed out. "However, flats, in particular those compromised in some way, are struggling to achieve the prices we could have expected this time last year.
"One issue is how long everything is taking – it is hard to remember a time when deals took so long to progress from agreed to exchange of contracts. As well as chains being more protracted, many solicitors are finding themselves working at capacity."
Nicky Stevenson, managing director at estate agent group Fine & Country, said that the slowdown in the property market last autumn as a result of the mini budget has fed into April's sales figures.
"Due to the time it takes to complete on a property, many of these sales will have been agreed just as mortgage rates spiked, resulting in some transactions stalling due to affordability issues," Stevenson explained. "We will see sales numbers increase soon, as property market activity has grown in recent months as mortgage rates have stabilised.
"Mortgage approvals, an indicator of future transactions, have also been ticking up. This boost in activity is partly down to increased buyer confidence, alongside an increasing pipeline of new homes going up for sale, which is giving buyers much more choice and feeding their enthusiasm to begin their property search."
Simon Webb, managing director of capital markets and finance at LiveMore, however, believes that property transactions will continue to fall.
"The slowdown is likely to continue as uncertainty in the economy, along with the high cost-of-living and rising mortgage rates, will put some people off moving home," he said. "Until inflation comes down to more palatable levels and bank base rate reduces, we expect 2023 to deliver a subdued housing market."
Want to be regularly updated with mortgage news and features? Get exclusive interviews, breaking news, and industry events in your inbox – subscribe to our FREE daily newsletter. You can also follow us on Facebook, Twitter, and LinkedIn.