Newly formed advisory group urges closer co-operation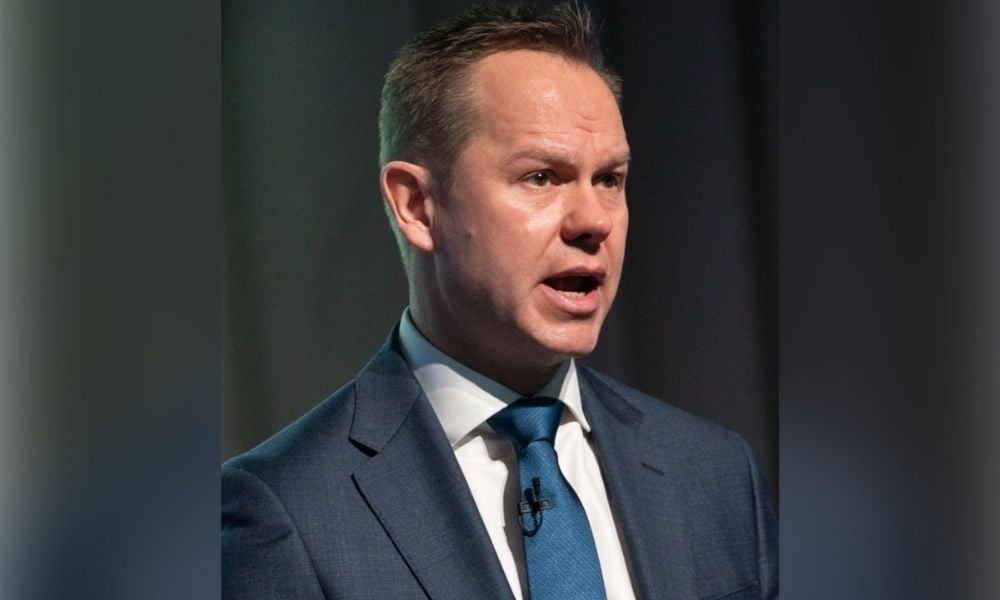 The mortgage sector must come together to tackle climate change and add its voice to environmental policies affecting the housing industry, according to one of the prime movers behind a newly formed group.
Three of the UK's biggest mortgage distributors - Legal & General, Sesame Bankhall Group and SimplyBiz Mortgages – last month announced a new collaborative venture called the 'Mortgage Climate Action Group'.
The group's aim is to interpret new climate change legislation and "provide guidance and practical help" for industry advisers to ensure "they are well-equipped to support UK consumers".
Kevin Roberts, the director of Legal & General Mortgage Club, said in a statement that the mortgage market had a role to play tackling global warming but that the industry also needed to understand the impact "that any changes, from legislation to lending, could have on the sector".
He said: "We believe that collaboration will be key to addressing this hugely important issue. We have already been working closely with lenders and will soon be able to deliver educational content, available as structured CPD pieces, centred on supporting the advice journey.
"But our aims extend beyond sharing practical guidance alone, and we are committed to ensuring advisers' interests are represented among various government and trade bodies, while helping intermediary businesses develop their own sustainability guidelines."
The three mortgage distributors, which reportedly accounted for more than £169 billion worth of gross lending in 2021, are urging others across the industry to support the initiative. So far, they have already reportedly begun working with lenders and the Association of Mortgage Intermediaries (AMI).
According to the latest figures from the Department for Business, Energy and Industrial Strategy (BEIS), the residential sector accounts for almost 21% of the country's CO2 emissions, while the Office for National Statistics (ONS) reports that fewer than half of homes in England and Wales are rated EPC 'C' or higher.
Read more: Homeowners put off by cost of green renovation
Speaking to Mortgage Introducer, Roberts gave more details about his reasons for starting the group. He said: "Everybody's fighting for 'their' club, but at some point, we've got to come together in a bigger format. There's an opportunity here to show the market, the government and advisors that there's a need to collaborate. People want to put their club shirt to one side and put their country shirt on."
Asked what he hoped the club would achieve in practical terms, he said: "It can be a place for a regulator or a government…to speak to an industry - we can influence and be influenced.
"Ultimately, what we're trying to do is to advise, and we can condense that into some simple steps. For example, talking to your clients about EPC ratings. If you're locking in a buy-to-let for five years, with regulations coming in it may change, so what position would your rental property be in in five years?
"We can be influencing software providers. Do we start having EPC ratings or sourcing systems on resource tools? It's a place that can start influencing… driving the agenda."
In a statement, the group also said that policies to tackle climate change had the potential "to make mortgages less accessible or even more expensive for some borrowers in the UK".
In that regard, Roberts said there was concern about the "unintended consequences" of environmentally friendly policies.
He said: "(People are getting) stuck in properties that are slowly going down in value and can't move because of their EPC rating. Let's take a step back and not have knee-jerk, quick-fire policies or regulations."
He cited London and the difficulties of providing charging points or solar panels in flats and old Victorian properties as examples, adding that "we're not tackling the issue if we're just giving discounts for mortgages for people with A to C".
Read more: UK households to face £100 monthly spending deficit
He said the government had a role to play and compared the way it had promoted the switch over to electric cars as a positive example and one to follow.
"If you look at electric cars, they are heavily incentivized from a tax perspective, and that has encouraged people to really embrace EVs, so we see those getting more and more popular. Not everyone who drives an electric car is doing it because it's a green thing - they're doing it because it is (also) a positive financial decision.
"How can we do that for housing? There's various tax systems - stamp duty …what about inheritance tax if a property's sold? There's a whole taxation system out there that could be used for incentivizing this in the future."
Stimulating demand could have a positive knock-on effect and help to build "positive momentum" and "influence upwards as an industry", he suggested.
In a separate WWF study, the NGO estimated that more than 27% of the UK's CO2 emissions came from the residential sector, mostly caused by outmoded space heating, household appliances and water heating systems.
The UK government's own Climate Change Bill contains a legally binding economy-wide target to reduce CO2 emissions by at least 60% on 1990 levels by 2050.
According to the Climate Change Committee, the government's official advisory body ("Sixth carbon budget", 2020), Britain's homes accounted for 66 million tonnes of direct emissions in 2019 as a result of burning gas, oil, coal and other fuels to provide heating and hot water.