Report looks into the UK's financial resilience amid the current cost-of-living crisis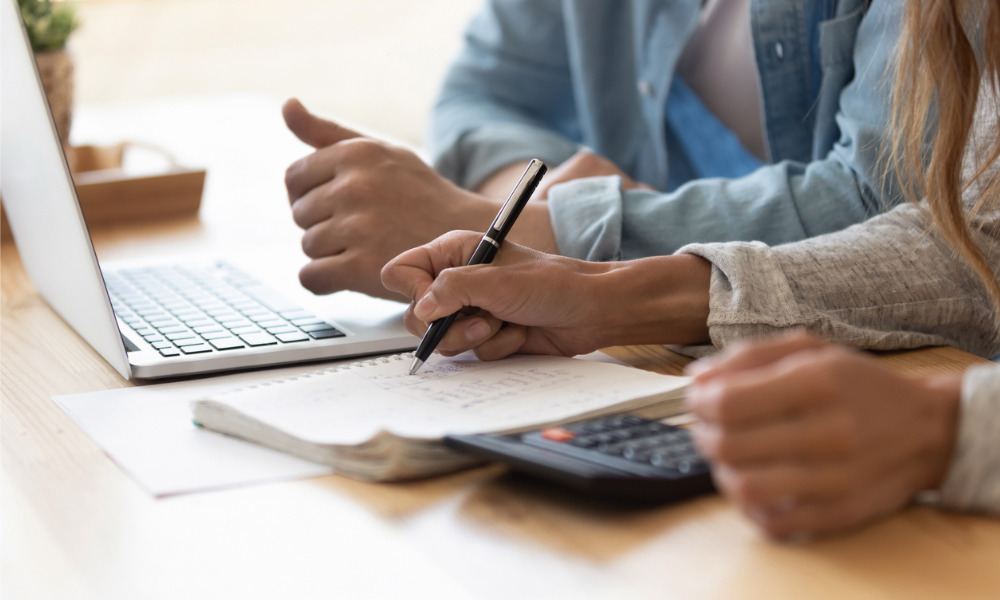 The average UK household will be short of £100 a month by 2024, with expenses expected to outpace incomes due to the rising cost-of-living, data analysis from Yorkshire Building Society has revealed.
According to Yorkshire's Inflation Nation report, weekly household spending is set to rise to £705 while real weekly incomes will rise to just £680 in two years' time, leaving households short of £25 a week, or roughly £100 a month.
This equates to a £2.8 billion deficit each month across all UK households.
Stephen White, interim chief executive at Yorkshire Building Society, commented that with inflation already high, coupled with increasing energy price caps and fuel charges, there could be challenging times ahead for many households.
"We may be emerging from the global pandemic, but our figures indicate we are moving from one crisis to another," White said.
The report, which was conducted in partnership with the Centre for Economics and Business Research (Cebr), also aimed to understand how prepared UK adults are to cope with the cost-of-living crisis.
It showed that despite incomes remaining slightly higher than expenses in 2021 (£596 versus £595, respectively), the rising cost-of-living has already forced nearly four in 10 savers (39%) to dip into their savings in the last 12 months.
Almost a quarter of those savers (23%) said they had dipped into their savings by between £200 and £499, while more than one in 10 (12%) said they had done so by between £500 and £999. Almost a fifth (17%) said they had dipped into their savings by over £1,000.
This latest report comes as the Resolution Foundation predicts that the ongoing crisis will push 1.3 million less financially resilient people into poverty. Indeed, 15% of those surveyed said they had under £500 in savings, while 17% said they had no savings at all.
Overall, around four in 10 (41%) of those surveyed said they expected their household expenses to increase by between £101 and £500 each month over the next 12 months, with the areas causing the most concern being utility prices (70%), food and drink prices (60%), and fuel prices (58%).
The research showed that by 2024, housing and utilities costs are expected to reach £100.83 a week, up from £84.59 in 2021. Meanwhile, average low weekly transport costs due to some workers shifting to home-working throughout the pandemic are now set to rise by more than £40 a week or £170 a month.
More than two-thirds (67%) of those surveyed said they are worried about the impact the crisis will have on them; and almost half (46%) said the crisis is already having a negative impact on their mental wellbeing.
"Families across the UK are already having to budget carefully in order to make ends meet. Some have accrued savings over the course of the pandemic, which can help foot monthly bills. Others simply do not have the financial resilience to withstand rising costs," White said.
"Whatever people's current financial situation is, it is important they take action now in order to limit the damage the cost-of-living crisis could cause. Researching ways to cut costs and make the most of services available is paramount – even for those who may feel relatively resilient," he continued.
Nitesh Patel, strategic economist at Yorkshire Building Society, added that as costs are rising at a considerably higher rate than income, savings will be quickly depleted for those who have them if action is not taken.
"Those who are less financially resilient are encouraged to seek help from organisations such as Citizens Advice so that they can navigate the coming months – and potentially years – without getting into debt, or, indeed, getting into further debt," Patel said.
"Financial institutions, such as our own, have a responsibility to educate people as much as possible about the real impact this crisis can have and offer any guidance we can. We work with Citizens Advice and Age UK, as well as running our own financial education programme, with a view to helping those in need of support," he stated.
Yorkshire Building Society said it remains committed to supporting those people across all ages hardest hit by the cost-of-living crisis, and has committed more than £1.8 million of investment over two years to support skills, employment, financial education and wellbeing.
Other initiatives include a partnership with Age UK supporting people in later life with financial wellbeing, an innovative partnership with Citizens Advice to provide free and confidential access to expert advisers for both members and non-members in 18 of the society's branches, and investment in its flagship Money Minds financial education program to reach over 55,000 young people aged 11 to 19 by the end of this year.