Soaring house prices are starting to impact demand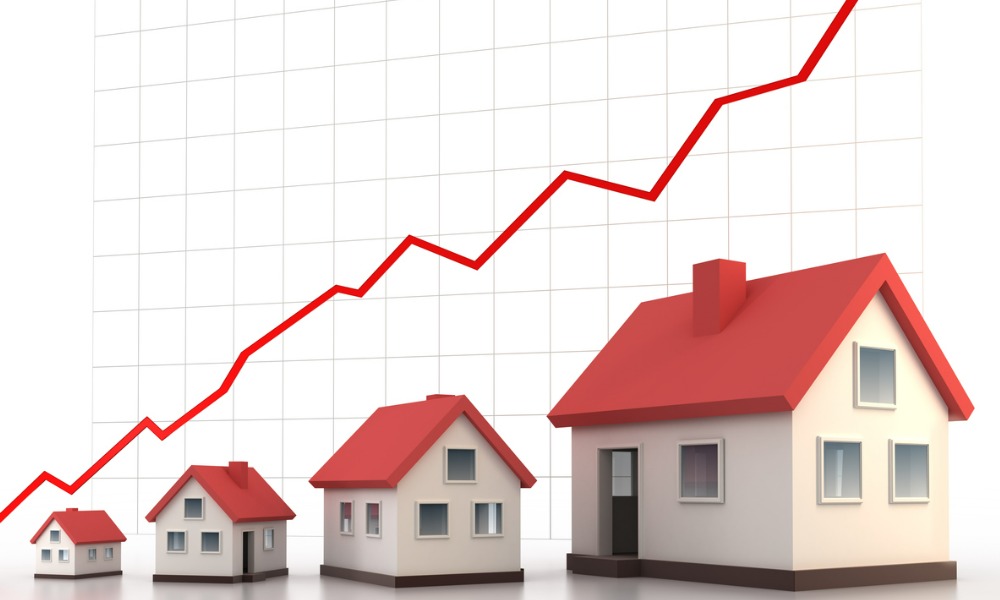 Demand for secured lending for house s increased in the second quarter of this year to 30.4, but lenders also expect a significant fall in demand for mortgages in the next three months.
The Bank of England (BoE) released its quarterly Credit Conditions Survey on Thursday, which showed the net balance of expectations among lenders for mortgage demand plunge to -41.9 for the third quarter.
The same survey, conducted from May 30 to June 17, revealed a similar expectation of falling demand for prime lending, from 28.8 in Q2 to -41.9 in Q3. Demand for buy-to-let lending is also expected to dive, from 5.9 in Q2 to -26.7 in Q3.
Meanwhile, demand for secured lending for remortgaging slightly decreased in Q2, and was expected to be unchanged in Q3.
Andrew Montlake, managing director of nationwide mortgage broker, Coreco, noted that demand for mortgages was as strong as ever during the second quarter of the year and supply was equally robust.
"The issue now is that mortgages rate are rising faster than the mercury. During the first half of the year, pricing in the mortgage market has transformed beyond recognition and sooner or later this, and the ongoing cost-of-living crisis, will start hitting demand," he added.
Read more: Property demand and sales are cooling, but are prices going down?
Ross Boyd, founder of mortgage comparison platform Dashly.com, believes a lot of the demand that was seen in the second quarter and can still be observed today is driven by fear.
"People want to buy or remortgage before rates rise even higher. Lenders are predicting demand for mortgages will decrease in the third quarter and that may well be the case if inflation and rates continue to rise and sentiment deteriorates," Boyd said.
"When they come to remortgage, it will be less a case of rate shock for many borrowers but rate trauma. The pending remortgage crunch will significantly add to the cost-of-living crisis. We are in for a turbulent 12 months."