Four views on the outlook for 2023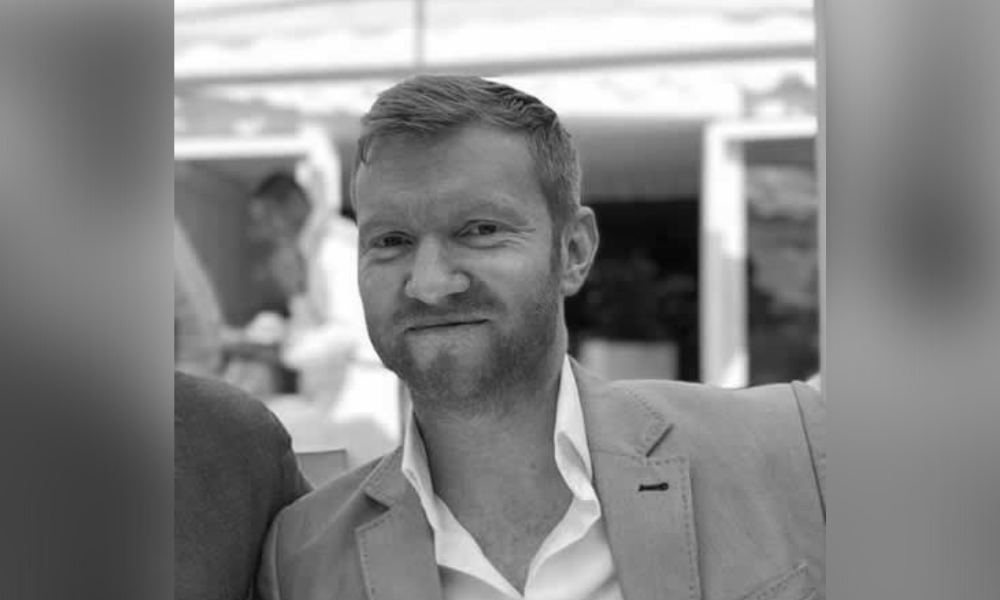 With 2022 having drawn to a close, Mortgage Introducer asked five experts to forecast the mortgage market for 2023. They agreed house prices will continue to decline in the face of steep interest rates, with a range of views on the implications for mortgage professionals.
Samuel Mather-Holgate: Pain in the first half, gain in the second
"I imagine the housing market as someone on life support and the doctors are considering switching off the machine," said Samuel Mather-Holgate (pictured), independent financial adviser at mortgage adviser Mather and Murray Financial.
"Just as it's 'moving towards the light', the heart starts pumping by itself again."
Mather-Holgate believes the first half of 2023 will be painful; slow transaction levels, falling prices, rising interest rates.
Then, he expects halfway through the year for the Bank of England to realise that the economy is in the gutter, unemployment is rising, and inflation has fallen off a cliff, and therefore will have to pivot.
"It will become obvious that they should have stopped raising rates in the autumn of 2022 and they will have to cut aggressively," Mather-Holgate added. "This will stimulate the economy, the housing market and the employment figures, and towards the end of the year those who have managed to keep their homes will feel more comfortable."
Vicki Harris: Challenging market calls for excellent service
"Recent months have presented a challenging environment for the mortgage industry," said Vicki Harris, chief commercial officer at Kensington.
"As mortgage holders and prospective home buyers adjust to these evolving market conditions, the need for excellent service and specialist products has never been greater," she added.
Harris said that, with market conditions becoming increasingly complex, mortgage brokers must strive to adopt a supportive role when managing their relationships with customers, using their market knowledge to help customers make sense of their situation.
She added that through holding regular conversations with a customer, brokers can develop a greater understanding of that individual's financial situation, which in turn helps them pair the client with the best available product to suit their needs.
"This challenging period has also highlighted the necessity of offering specialist mortgage products to those who need them," she said.
With the possibility of further disruption over the coming months, Harris believes brokers must focus on providing flexible, customised options for their customers. That requires having honest conversations with customers about their budget, as well as keeping track of lenders that offer greater flexibility and affordability options, she said
Joshua Ellard: 'Ample opportunity' in a challenging market
Joshua Ellard, head of specialist finance and research at bridging lender Finanze is expecting for house prices to fall by a minimum of 10% over 2023 and for the base rate to settle at around 5%.
"I anticipate inflation to remain well above the government's target rate of 2% throughout the entirety of 2023, even as inflationary pressures arising from COVID and the conflict in Ukraine start to ease," Ellard said.
He added that this leaves the government with little choice but to maintain the base rate at a level not seen since 2008.
One might assume that the combination of the above factors paints a bleak picture for investors. Although, Ellard said he would argue this gives rise to ample opportunity to pick up distressed assets at below market value.
"Anyone in the fortunate enough position to be able to hold assets should look to build a 'war chest' and actively invest," Ellard added.
Lewis Shaw: Refinancing and specialist solutions on the rise
Lewis Shaw, owner and mortgage broker at brokerage Riverside Mortgages, is expecting house prices to fall by 10% to 15% in 2023. He expects rates to remain around current levels.
"Repossessions will increase, and more people will end up in arrears with both secured and unsecured debt leading to an increase in specialist lending solutions and a vast increase in demand for debt consolidation remortgages as people look to clear their balance sheet and free up disposable income," he said.
With the Bank of England yet again having raised the base rate, Shaw said anyone thinking that fixed rates will continue drifting down is very much mistaken.
Mike Staton: Is the base rate reaching its peak?
"Watching somebody predict next year's mortgage market is a bit like watching Harry Kane's second penalty against France; look down at the floor, close your eyes, then run and swing, more than likely you will miss the target and the whole of England will be in tears," said Mike Staton, director at mortgage and production specialist Staton Mortgages.
Staton said that he believes the market has already seen the peak in interest rates and added that predictions of the base rate reaching 6% do not seem likely to come to fruition.
He believes there will be further reductions in lender's fixed rates as it appears that the base rate is becoming more stable.
"It would be nice to hear from the Bank of England what their expectations for 2023 are instead of them acting like a secret society keeping all of us plebs in the dark, but then I suppose it would cause less misery for them to control us if that happened," Staton added.
What are your predictions for the mortgage market in 2023? Let us know in the comments below.