Domestic heating creates 17% of UK gas emissions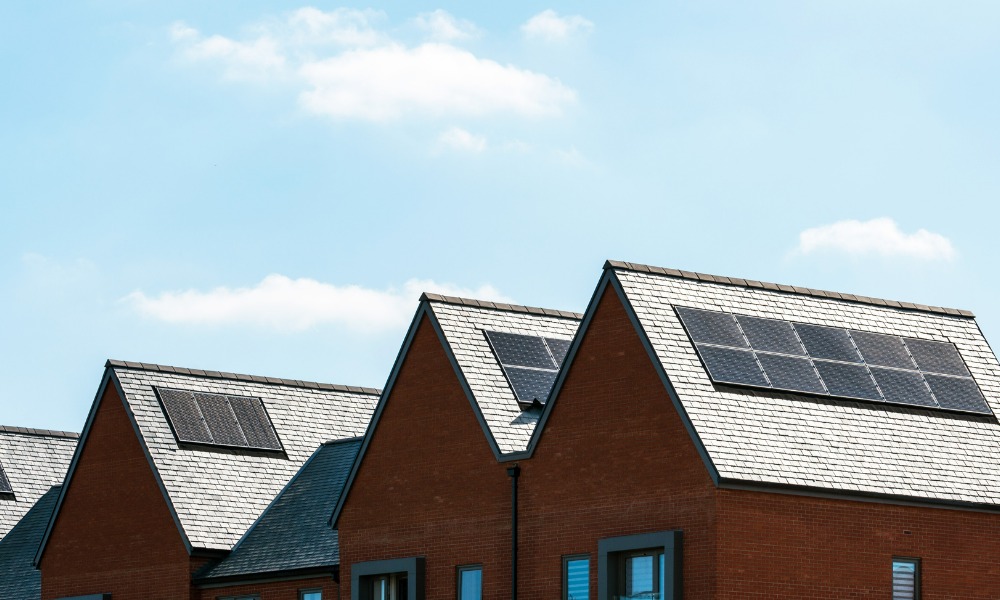 The way we use energy in our homes is set to change enormously and the mortgage industry has a vital role to play in the UK's net zero climate strategy, according to Colm Britchfield, policy researcher at E3G.
Domestic heating, mostly using gas boilers, creates 17% of all UK greenhouse gas emissions, Britchfield outlined.
The government has set a target to achieve net zero greenhouse gas emissions by 2050. This means that the country needs to almost completely 'decarbonise' housing stock in the next 30 years.
"This will involve changing the way we produce heat in homes, shifting away from gas and oil boilers and primarily on to electric systems like heat pumps," Britchfield said.
It will also mean upgrading homes to make them more energy efficient so that less energy is wasted, regardless of how it is produced.
Read more: Impact of energy price hike likely to be substantial
According to Britchfield, the UK housing stock is among the 'leakiest' in Europe, which means UK households are left paying more and living in colder homes than many of their peers.
"Fortunately, making our homes greener can bring huge benefits beyond sharply reducing the UK's contribution to climate change," he added.
More efficient homes are cheaper to run, and soaring prices and energy security concerns have also focused minds on the added benefits of getting off gas as quickly as possible.
Efficient homes are also more comfortable and help avoid cold-spots and damp, which can cause serious health problems.
Britchfield went on to explain that the investment needed to install new heating systems and upgrade homes to make them more efficient will create hundreds of thousands of skilled jobs.
"In short, making our homes greener will save people money, make our energy system more independent and secure, make our living environment healthier, and create jobs in every part of the country," he said.
Looking ahead, Britchfield believes that homeowners and homebuyers will increasingly need support from professionals across the residential property sector, from mortgage brokers to estate agents and property managers.
What role will mortgage professionals play?
In accessing this support, Britchfield said that the mortgage industry will, in particular, be key, and he added that the sector is already starting to embrace the opportunity.
Private finance is likely to be essential for many households in overcoming the upfront capital costs that green home upgrades often require. According to the Green Finance Institute's Green Mortgage Hub, as of March 2022, there were a minimum of 36 types of green mortgage products offered by 25 lenders in the UK.
"Mortgage providers who are well-informed and able to help their clients navigate the world of green homes will have a huge role to play in making sure the transition is successful and works for consumers," Britchfield said.
As it stands, four out of every five homes that will be occupied in 2050 already exist today. Retrofitting existing homes is therefore the most important element of the transition to green homes, Britchfield believes.
The buying and selling process is also widely regarded as the most important 'trigger point' for people to consider retrofitting their home.
Recognising this, the government consulted the sector last year on the potential for improving the performance of domestic properties with a mortgage through obligations on lenders.
"Despite their important role, professionals in the residential property sector often report that they are unfamiliar with the 'ins and outs' of green home measures, their likely costs and benefits, and the surrounding policy context," Britchfield said.
He believes that the next few years are likely to see a significant increase in interest from homebuyers and homeowners looking to reduce their bills and go green.
The Green Finance Institute, an independent government-backed body that convenes expert sectoral coalitions to develop and launch scalable green finance solutions, recently published the Lenders' Handbook on Green Home Retrofit and Technologies to fill that gap.
The handbook details the costs and benefits of a wide range of green home measures, from energy efficiency products to microgeneration and low-carbon heating technology, and it is updated regularly with new price information and policy and regulatory updates.
Read more: Green mortgages in the UK – why 2022 is a breakthrough year
Private landlords will soon be subject to more ambitious minimum energy efficiency standards, new fossil fuel heating systems in homes not connected to the gas grid will be phased out from 2026, and the government's hopes to end all new gas boiler installations from 2035.
According to Britchfield, private sector innovation, particularly from finance providers, and government policy and regulation will also spur new demand.
"A green revolution in our homes will soon be underway. The mortgage industry will need to be ready to help their customers navigate it and reap the benefits of cheaper, healthier, and greener homes," he concluded.