The government is hoping that sewage, household rubbish and carbon from the atmosphere could be turned into fuel, accounting for 10% of jet fuel by 2030 and 75% by 2050.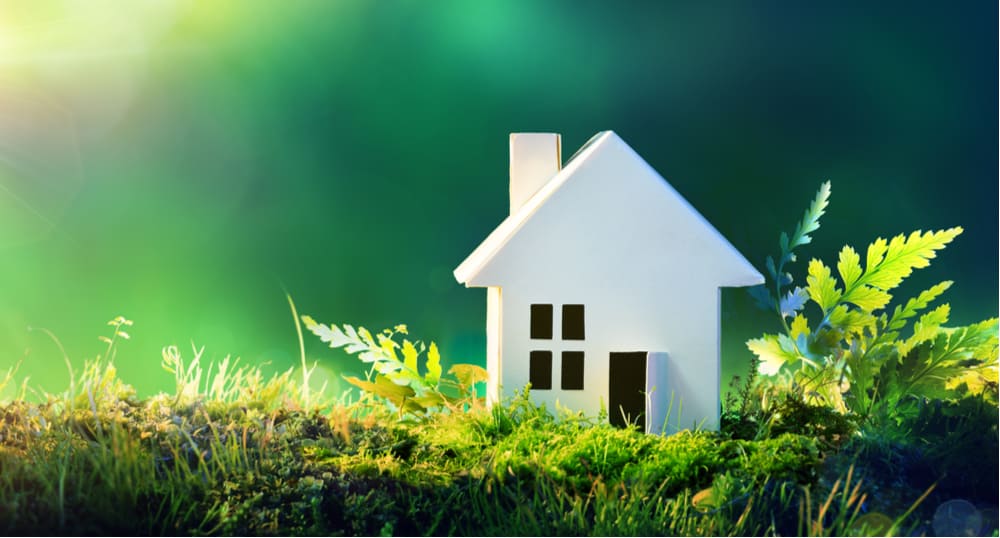 The prospect of harnessing the power of the stars moved a step closer to reality last week, according to Peter Barnes, head of master broker and packager, MfB for Intermediaries.
That is after scientists set a new record for the amount of energy released in a sustained fusion reaction.
Their tests suggested fusion could ultimately produce more electricity than it uses when it is hooked up to the grid.
Fusion does not release greenhouse gases and 1kg of its fuel contains about 10x times as much energy as 1kg of coal, oil or gas.
More prosaically, last summer Secretary of State for Transport Grant Schapps announced funding for eight firms to turn waste into sustainable aviation fuel.
The government is hoping that sewage, household rubbish and carbon from the atmosphere could be turned into fuel, accounting for 10% of jet fuel by 2030 and 75% by 2050.
British Airways operated its first flight using sustainable aviation fuel in September, flying from London Heathrow to Glasgow, reducing comparable emissions by more than 60%. Now, it may be the mortgage industry's turn.
Barnes said: "Different industries are innovating to help build a greener future. They are doing their bit. We must do ours."
Barnes went on to explain that building new homes and retrofitting existing ones are two areas where there is the technology to tackle the climate emergency immediately.
However, he believes there are still questions surrounding how to pay for these changes.
According to Barnes, a landlord looking to install a basic environmentally friendly electric heat pump will pay £8,750 on average, before VAT.
"Almost two in every five landlords (38%) have told us they cannot afford to make their rental properties more energy efficient themselves," he added.
In addition to this, the government axed the Green Home Grant scheme last year after it reached less than 10% of the 600,000 homes that the government promised would be involved.
Barnes added that only 12% of landlords applied for the grant. Yet, there is still hope.
He said: "2022 will see a new approach; this will be the year of the green buy-to-let mortgage.
"The growth in green mortgage availability is absolutely staggering. As I write this, there are 316 green buy-to-let mortgages on the market for individuals."
This is 127 more than there were in November. As it stands, green mortgages represent 15% of the market.
If you include limited company buy-to-let products, there are currently 355 green buy-to-let mortgages.
The rise in popularity for green mortgages can, in part, be attributed to the perks available for people whose homes conform to high eco standards.
According to data collected by Leeds Building Society, four in five mortgage brokers revealed inquiries for green mortgages had increased.
In addition, nearly all of the brokers surveyed by Leeds Building Society said they expected demand for these products to increase.
In March last year, there were four green buy-to-let products in total, which made up 0.2% of the buy-to-let mortgage market.
Barnes said: "Over the course of 2022, the number of green mortgages is only going to increase.
"More products, from more lenders. More choice, more innovation, and better pricing."
Looking to other big changes on this side of the market, Barnes believes they will come in the form of green mortgages being aimed at supporting landlords looking to retrofit their properties.
He suggests this will become the norm rather than rewarding landlords who buy new energy-efficient homes, which he said will drive better behaviour.
Barnes said this change will tackle the root of the problem, as two-thirds of private renters still live in properties with a D Energy Performance Certificate (EPC) rating and below.
He said: "That is where the step change needs to come. It is the duty of all of us to do our bit to fight climate change."
At the back end of last year, the government proposed new EPC regulations which mean that, from 2025, a rented property would need to have a certification rating of C or above.
The changes are designed to ensure homes are more energy-efficient and to reduce carbon waste, progressing towards the government's net-zero targets.
Barnes concluded: "This is our world and so it is our responsibility to look after it. Future generations will suffer dreadfully if we do not."